Let's build a lineup out of the best hitters at every spot in the batting order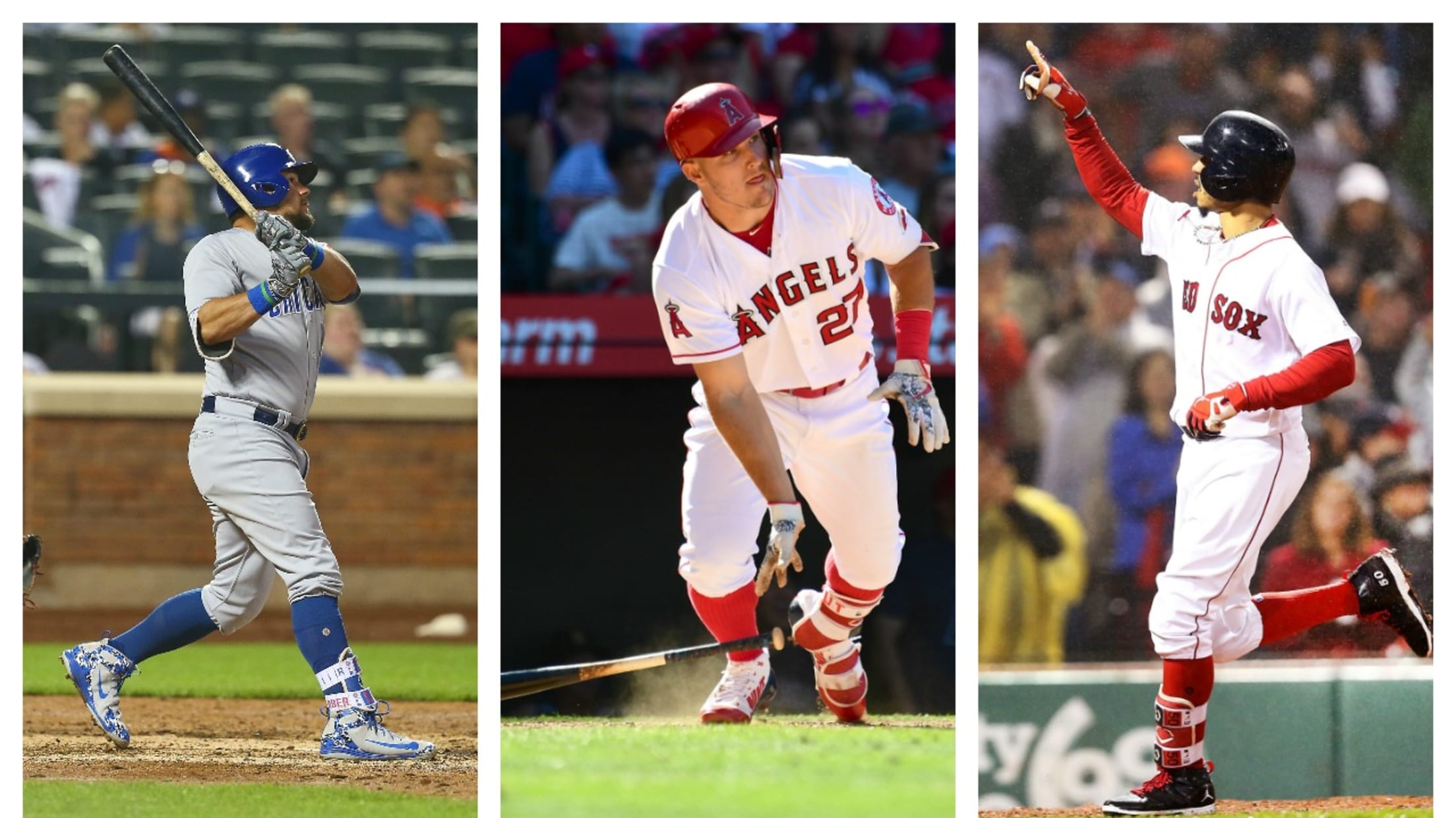 One of best parts of every MLB All-Star Game is gawking at the starting lineups, a frankly absurd one-through-nine collection of the best hitters baseball has to offer. But while it's fun to watch, say, Mookie Betts hit last for what has to be the first time in his life, it's also a bit unrealistic from a team-building point of view.
So we wanted to try something a bit different: How good of a lineup could you make out of players that MLB teams actually pencil in at each position in the batting order? Turns out that the answer is "extremely good." (Note: To be eligible at a given spot, it has to be that player's most common place in the lineup in 2018. We all love leadoff Mike Trout , but he's only hit there twice this season.)
1. Mookie Betts
We typically associate leadoff men with speed, contact and the ability to get on base. Betts, who's hit first for the Red Sox in all 58 of his starts this season, has got all of those qualities in spades ... plus 20 dingers and a whopping 1.113 OPS. Not a bad way to start the game.
(Hon. mention: Power King George Springer)
2. Mike Trout
There's not much we can tell you about Trout that you don't already know, so instead, we'll provide you with a brief list of some players Trout has passed on the all-time WAR leaderboard over the last few weeks: Ichiro, Vladimir Guerrero, Yogi Berra and Harmon Killebrew. Did we mention he won't turn 27 until August?
(Hon. mention: Aaron Judge)
3. José Altuve
As you might expect, the No. 3 hole presented us with our toughest call. Jose Ramirez, Freddie Freeman, Nolan Arenado, Paul Goldschmidt and Bryce Harper were just some of the stars to choose from. In the end, though, we have to go with the reigning AL MVP, who's rebounded from a strangely power-free start to the year by being, well, Jose Altuve:
(Hon. mention: Joey Votto)
4. J.D. Martinez
The man they call Just Dingers arrived in Boston with big expectations following a historically hot stretch run with the D-backs and a new $150 million contract. He's responded by somehow being even better: Martinez currently leads the Majors in homers, RBIs and total bases, and he's on pace for career highs in average and on-base percentage.
(Hon. mention: Nelson Cruz)
5. Edwin Encarnacion
Edwing hasn't quite taken flight so far this year, but he's very quietly been one of if not the most consistent hitter in baseball over the last few years -- which is why he gets the nod over guys who have emerged more recently, like Eugenio Suárez or Jorge Soler.
And we have some good news for Indians fans: Encarnacion has a 1.139 OPS over the past week while casually dropping opposite-field grand slams all over the place:
(Hon. mention: Gary Sánchez)
6. Kyle Schwarber
Schwarber injured his knee at the beginning of the 2016 season, made a miraculous return for the World Series, then sort of fell off the radar a little bit. A friendly reminder, though: Schwarber is still one of the Majors' best young sluggers -- he's got a 121 OPS+ this season -- and he can still do some awe-inspiring things to a baseball:
(Hon. mention: Matt Chapman)
7. Evan Gattis
Gattis has averaged 22 homers a year over four seasons in Houston, he holds the bat like it's a toothpick and somehow the Astros are so loaded that they've dropped him to seventh in the lineup. Must be nice to be the World Series champs.
(Hon. mention: Miguel Andújar)
8. Stephen Piscotty
Piscotty finished sixth in NL Rookie of the Year voting in 2015, then broke out for good with 22 homers a year later. But he struggled with injuries in 2017, and St. Louis traded him back home to Oakland for a fresh start. The Coliseum isn't particularly hitter-friendly, but Piscotty hasn't minded: He's hitting a solid .253/.324/.412 in the eighth spot in the A's surprisingly deep lineup.
(Hon. mention: Mike Zunino)
9. Gleyber Torres
In a lineup that features Aaron Judge, Gary Sanchez and Giancarlo Stanton, it's understandable that Aaron Boone stuck Torres in the No. 9 spot when New York's top prospect made his debut back in April. Two months, 14 dingers and an .895 OPS later, though, that decision will probably end up looking quaint pretty soon.
(Hon. mention: Jonathan Lucroy)