Which player had the best debut with his new team on Opening Day?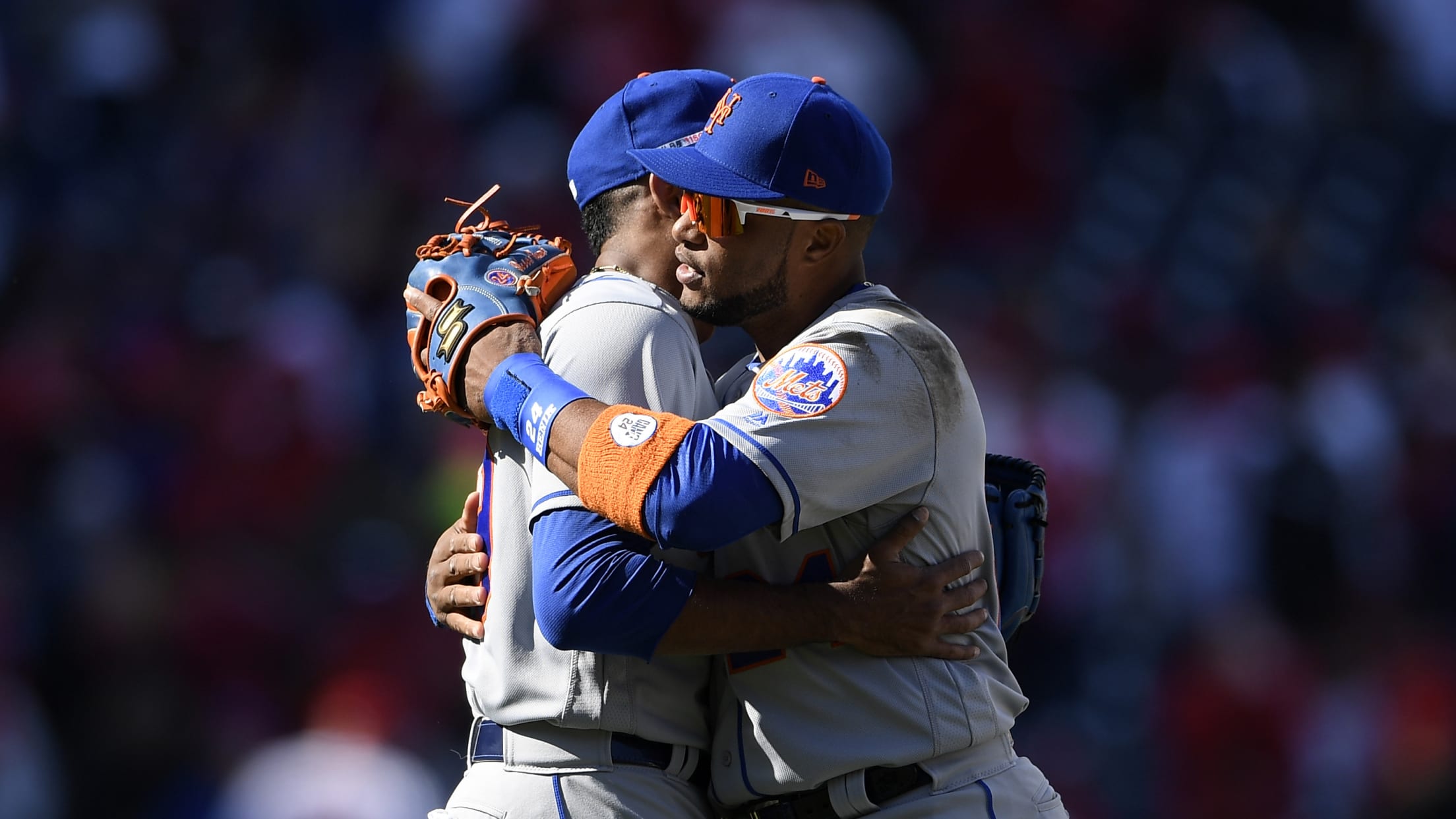 For a number of players, Opening Day represented not only the start of a new baseball season, but also the beginning of a career with a new team. What better way to make an impression on your new fans than coming through with so many fresh eyes on you for the first time?
It doesn't always go smoothly -- ask Bryce Harper, Manny Machado and Paul Goldschmidt about that. Several other players took advantage, though. But which debut was the best?
Robinson Canó
In one of the first games of the day, Canó wasted little time in re-introducing himself to New York baseball fans. The former Yankee took Max Scherzer deep in his first at-bat for a solo shot and then tacked on an RBI single to increase the Mets' lead to two.
Canó's bat was all the help that Jacob deGrom needed as the Mets won their opener, 2-0, with a big assist from ...
Edwin Díaz
The other major part of the Mets' offseason trade with the Mariners was adding arguably the best closer in baseball to their bullpen. Díaz was everything the Mets could have hoped for in his debut, retiring the Nationals in order to clinch his first save of the season.
Only 57 more to go to beat last year's incredible total.
Adam Ottavino
Another New York team brought in a dominant closer during the offseason -- Ottavino just doesn't have to fill that role all the time now in the Yankees' stacked bullpen.
Aaron Boone called upon Ottavino to pitch his first game in pinstripes in relief of Masahiro Tanaka with two outs and a runner in scoring position in the sixth. All he did was strike out Rio Ruiz to end the inning and then follow it up by throwing a perfect seventh.
Oh, and he also tacked on another two strikeouts with some pure witchcraft.
Adam Ottavino, 95mph Two Seamer and 84mph Slider, Overlay. 😳 pic.twitter.com/7221F0MyUF

— Rob Friedman (@PitchingNinja) March 28, 2019
Andrew McCutchen
After splitting 2018 between the Giants and Yankees, McCutchen returned to the Keystone State for 2019, joining Philadelphia this time instead of Pittsburgh. Harper was the main event, but Cutch stole the show by leading off the game with a bomb.
He later walked and came around to score a second run as the Phillies routed the Braves, 10-4.
Michael Brantley
As if the Astros needed any more help, they added a three-time All-Star in Brantley to their loaded roster. The familiar faces played their roles in the 5-1 win over the Rays, as José Altuve and George Springer went yard.
But so did Brantley. He tacked on a second hit, too, kicking off his Astros career with a solid afternoon.
Fernando Tatis Jr.
Tatis was only an addition in terms of being officially added to the Padres' Opening Day roster from the Minors. But oh, the expectations were high. Being one of the game's elite prospects does have its burdens, and as Eloy Jiménez showed with his hitless game, becoming an instant sensation is no guarantee.
Nonetheless, Tatis smacked a pair of hits in his MLB debut. At the mere age of 20, he was the youngest player to ever notch a multi-hit game on Opening Day since Hall of Famer Robin Yount did so with the Brewers in 1975.
Pretty good company to keep.
Derek Dietrich
Easily the least heralded of all the additions mentioned, Dietrich had to settle for a Minor League contract in mid-February and simply fought his way into consideration for the Reds' roster. He was overshadowed on the club by several other new faces and didn't start on Opening Day against the Pirates, either.
When rookie skipper David Bell turned to Dietrich off the bench with the game tied in the bottom of the seventh, he came up huge with a pinch-hit three-run blast. That dinger was the difference-maker, and the new-look Reds won, 5-2.
The other players above might have had nice days, but only Dietrich has a 4.000 slugging percentage. Think about that.
So, which newbie had the best Opening Day? Vote in the poll and let us know.
Andrew Mearns is a writer for Cut4 whose baseball obsession was born from the shattered dreams of Mike Mussina's perfect game attempt in 2001. He has a startling memory of World Series highlights that barely functions as a party trick.
Teams in this article:
Players in this article:
Topics in this article: