Some Nats fans repurposed their old Bryce Harper jerseys, with interesting results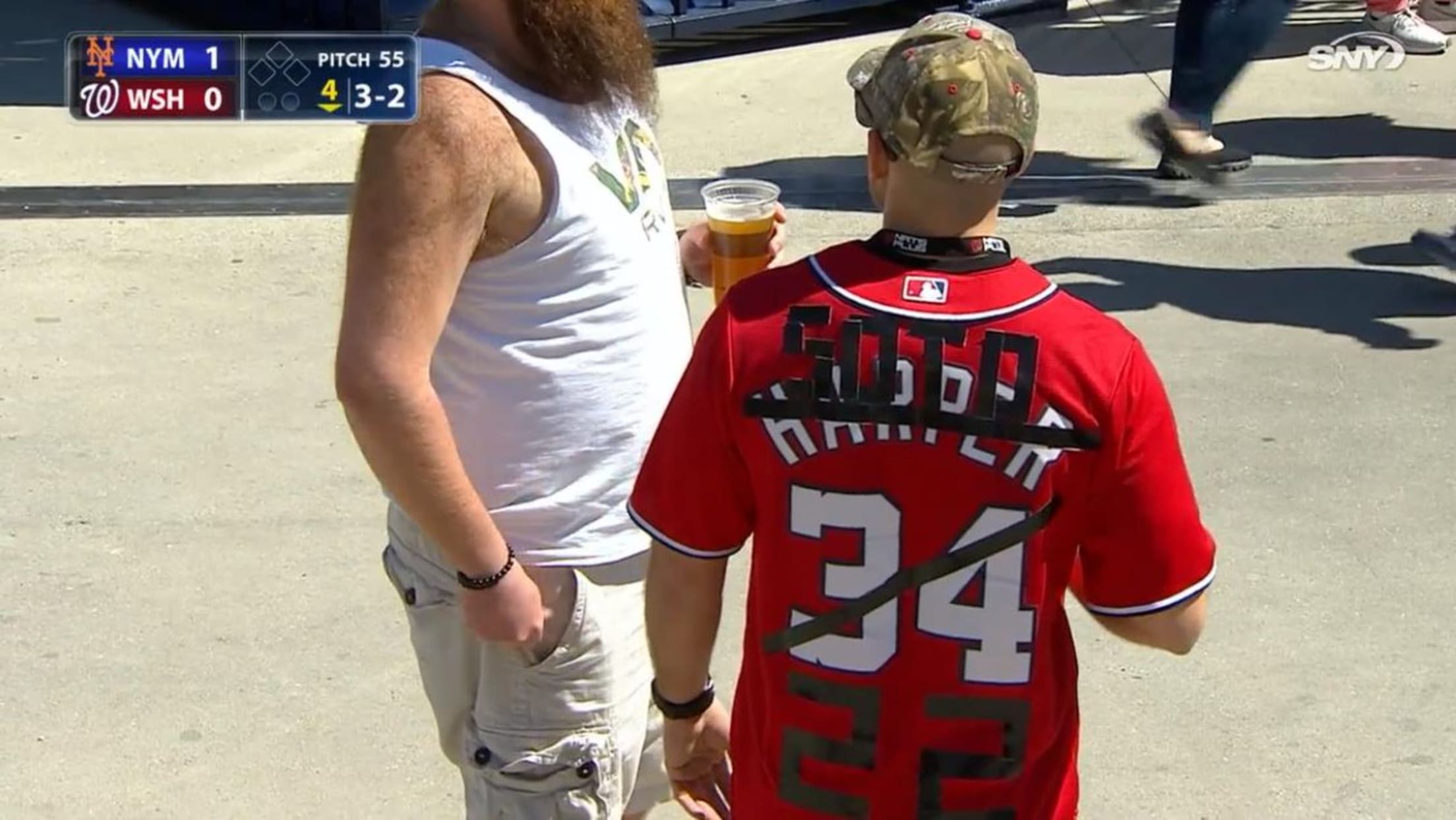 Thursday's Opening Day game against the Mets marked the launch of a new era for the Nationals, one without Bryce Harper. From 2012 through '18, Harper was the face of the franchise and a cornerstone player, but he's now a member of the Phillies.
For fans who purchased and proudly wore Harper jerseys over the years, of course, Harper's departure for Philadelphia created a bit of a quandary. What to do with that old jersey? Wear it as a remembrance of a past era now lodged in your memory, sure. That's one option.
So is this ... ?
tfw you want to wear the Bryce Harper jersey you spent a lot of money on, but you know, he's not on the team anymore pic.twitter.com/TZ6bZd0q8j

— Parker Molloy (@ParkerMolloy) March 28, 2019
This fan, on the other hand, opted for a surgical procedure on his jersey, transforming an old Harper No. 34 to a new one for 20-year-old phenom Juan Soto, No. 22.
We're all for DIY projects, but uhhh.... pic.twitter.com/i7ZgMElQoV

— Cut4 (@Cut4) March 28, 2019
Those are some ... well, maybe not strong efforts, but they're efforts nonetheless.
Teams in this article:
Players in this article:
Topics in this article: