Here's everything you need to know to be up to speed for Opening Day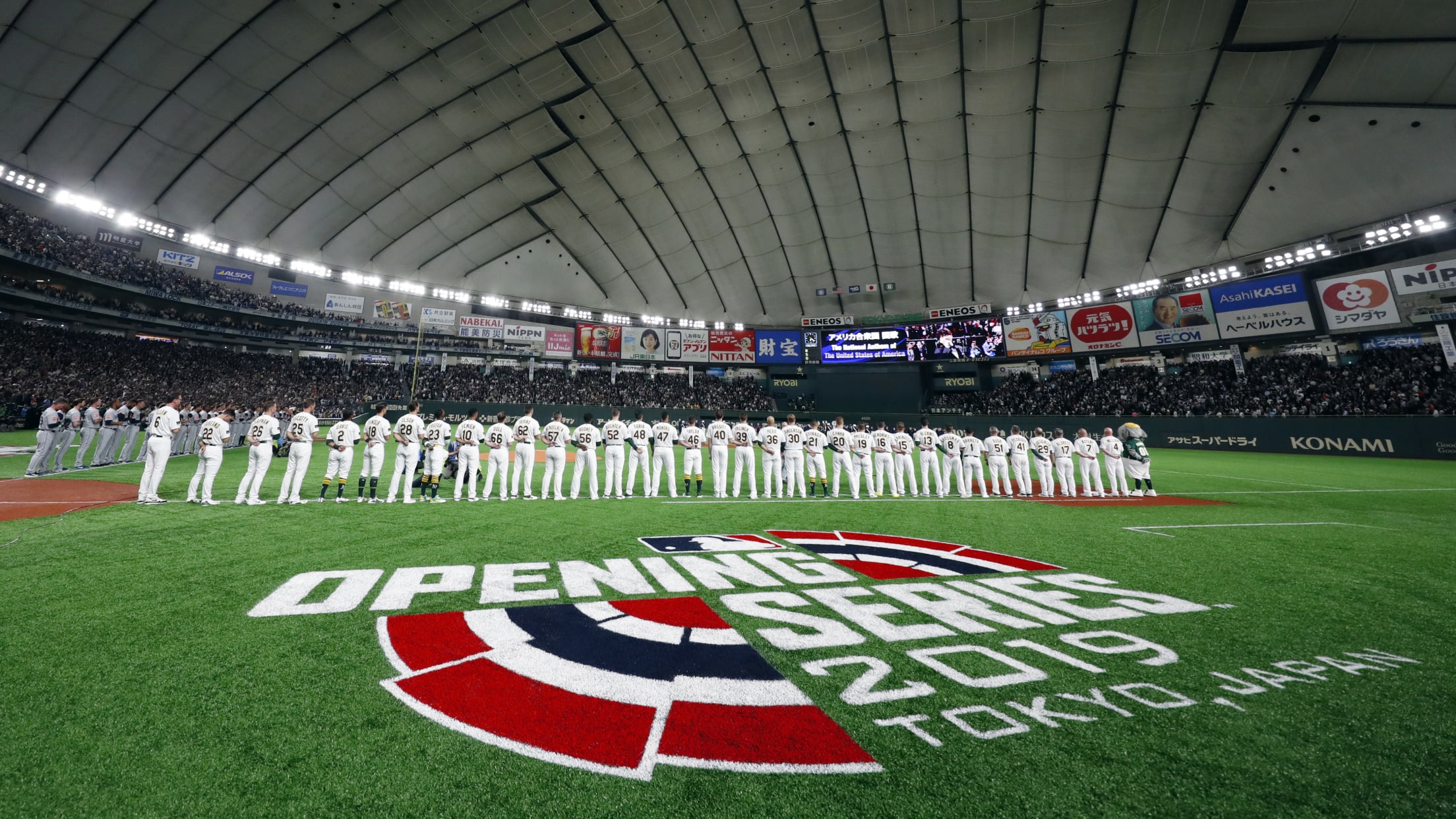 Are you looking to delve into the wild world of Major League Baseball? I'm here to help you have a solid foundation upon which you can build your fandom.
Perhaps you're brand new to the sport, having decided that this bat and ball thing looks pretty interesting. Or, maybe you want to get back into it for the first time after spending too much time focusing on school or family or the golden era of TV or even other sports. Don't worry, there's no judgment here.
If you're looking to delve into the Major Leagues as it's set to start on Thursday afternoon, I'm here to help you have a solid foundation to build your fandom upon.
Are you ready to take this leap? Then take my hand and let's go.
Who are the star players?
We need to begin with Mike Trout. Only 26 years old, Trout just signed a 12-year, $400-something million deal with the Angels. That sounds like a lot, but then you realize he's a true five-star talent who could end up eclipsing players like Mickey Mantle, Willie Mays and Ken Griffey Jr. when his career is done. He could probably have been paid something like a billion smackaroos and it would have been worth it.
Heck, there's even some reason to believe he could have a better career than Babe Ruth -- as insane as that is to say.
OK, I know Trout is good. But didn't a few other players get some massive contracts this year?
Oh yeah. Who can forget about Bryce Harper, who signed a 13-year deal with the Phillies? He's been on the radar of baseball fans since he was a teenager on the cover of Sports Illustrated with the most embarrassing eye black possible. Phillies fans were so excited when he signed, the team ran out of the letter 'R.' That's some Sesame Street madness.
Then, the Padres surprised many by signing Manny Machado, who will move from shortstop to third base. Machado is a highly athletic, power-hitting infielder who can already lay claim to the biggest free agent contract in Padres history, so the fact that he was willing to move to a rebuilding team and give up shortstop to rookie Fernando Tatis Jr. was pretty shocking.
Anyone else?
Well, there's Aaron Judge. He plays for the Yankees, is roughly the size of a house, and can blast home runs into outer space. He shares an outfield with the other homer-blasting house-sized masher Giancarlo Stanton, which is pretty cool.
Everyone's talking about the hottest new business in town: Bronx Yard Work. pic.twitter.com/pmAWE4pT0f

— New York Yankees (@Yankees) March 26, 2019
Fortunately for the deepest rivalry in professional sports, the Red Sox have their own pretty good outfielder in reigning MVP Mookie Betts. Not only does he play great defense and hit for power and average, but he's also a consummate bowler with a killer sense of--
Wait -- did you say bowling? Like cricket?
No, like bowling.
Oh.
Then there's Alex Bregman, the star third baseman of the Astros, who has even started his own YouTube channel. Even baseball players want to be YouTube stars now.
How about pitchers? Who are the stars on the mound?
Glad you asked. No one can top Max Scherzer, who has parlayed his insane mound intensity and killer fastball into a 300-strikeout season, multiple Cy Young Awards and a reputation as the game's most intimidating player.
Fellow NL East hurler Jacob deGrom of the Mets won last year's NL Cy Young Award thanks to a superlative performance that overcame some terrible luck, posting a 10-9 win-loss record in the process:
In the American League, Justin Verlander has shown that you can go back in time. After he looked like the struggles of time had caught up with his arm in 2014, Verlander tinkered his way back to the top of the league with the Astros. He finished second in the Cy Young Award voting last year:
And who can forget the impossibly thin Red Sox pitcher Chris Sale, who uses his arm like a whip to throw perhaps the most frightening slider in the game? Or AL Cy Young winner and Twitch streamer Blake Snell, who wants to prove his stellar 2018 season wasn't a fluke.
What about youngsters? I love rookies.
Then buddy, you are going to love 2019.
Tatis Jr. is such a good shortstop that Machado was like, "Nah, I'll play third base." He hits for power and his glove is oh-so-sweet.
Eloy Jimenez should be the centerpiece of the next great White Sox team. The only concern is that he'll hit so many home runs, he'll destroy all the outfield seating and there will be no stadium left for them to play in.
Toronto's Vladimir Guerrero Jr. has basically found a cheat code and put up video game-like numbers in Triple-A. While it's too early to say "Guaranteed Hall of Famer" now, it's also hard not to?
The Mets also called up their own power-hitting first baseman in Pete Alonso.
So, basically, I should expect tons of kids to hit hundreds of home runs and make me feel like I've wasted my youth?
Yeah, pretty much.
Very cool. So, what are the teams that I should expect to see in the World Series?
While predicting the World Series is a great way to look very dumb, almost every baseball pundit agrees that the Houston Astros will come out on top in the AL West. There is just so much talent loaded on that roster in Verlander, hard-throwing Gerrit Cole, former AL MVP Award winner Jose Altuve and the gifted left side of the infield in Alex Bregman and Carlos Correa. Basically, this lineup might never make an out.
⚾️🚨 PREDICTIONS TIME 🚨⚾️

Who's taking home the trophy this October?

The experts of @MLBNetworkRadio weigh in: pic.twitter.com/iXdCJk4BTo

— MLB Network Radio on SiriusXM (@MLBNetworkRadio) March 27, 2019
Obviously, the Red Sox are also favorites. I mean, they did just win the World Series, though many projection systems think the Yankees' home run-happy lineup and pitching staff fronted by offseason acquisition James Paxton will run away with the AL East.
And in the National League?
The Dodgers are once again considered favorites from the West. Corey Seager is back from injury and should resume his push to be the best shortstop in the game, and Cody Bellinger and Justin Turner have teamed up to be one of the best corner infield duos in the sport.
Meanwhile, the NL Central and East should be an absolute dogfight. The Cubs did little this offseason, but remain brimming with the talent that helped them win the 2016 World Series with stars Kris Bryant, Anthony Rizzo and Javy Baez.
The Brewers have NL MVP Award winner Christian Yelich back to defend his crown alongside Lorenzo Cain, newly acquired catcher Yasmani Grandal (who, despite a rough postseason last year, is one of the best hitting catchers in the game) and a bullpen that doesn't allow runs.
The always-competitive Cardinals brought in America's First Baseman, Paul Goldschmidt.
And in the NL East, the Nationals paired Scherzer with Stephen Strasburg and free-agent signing Patrick Corbin. The fans may miss Bryce Harper, but Juan Soto -- who is only 20 years old and already stares down pitchers like he's the big, bad dude from a baseball movie -- should help ease the pain.
OK, great. Ar--
I'm not done yet. The NL East really will be brutal.
The Braves have Ronald Acuna Jr. and Ozzie Albies -- baseball's very best friends -- and they also signed free agent Josh Donaldson on their quest to repeat as NL East champions.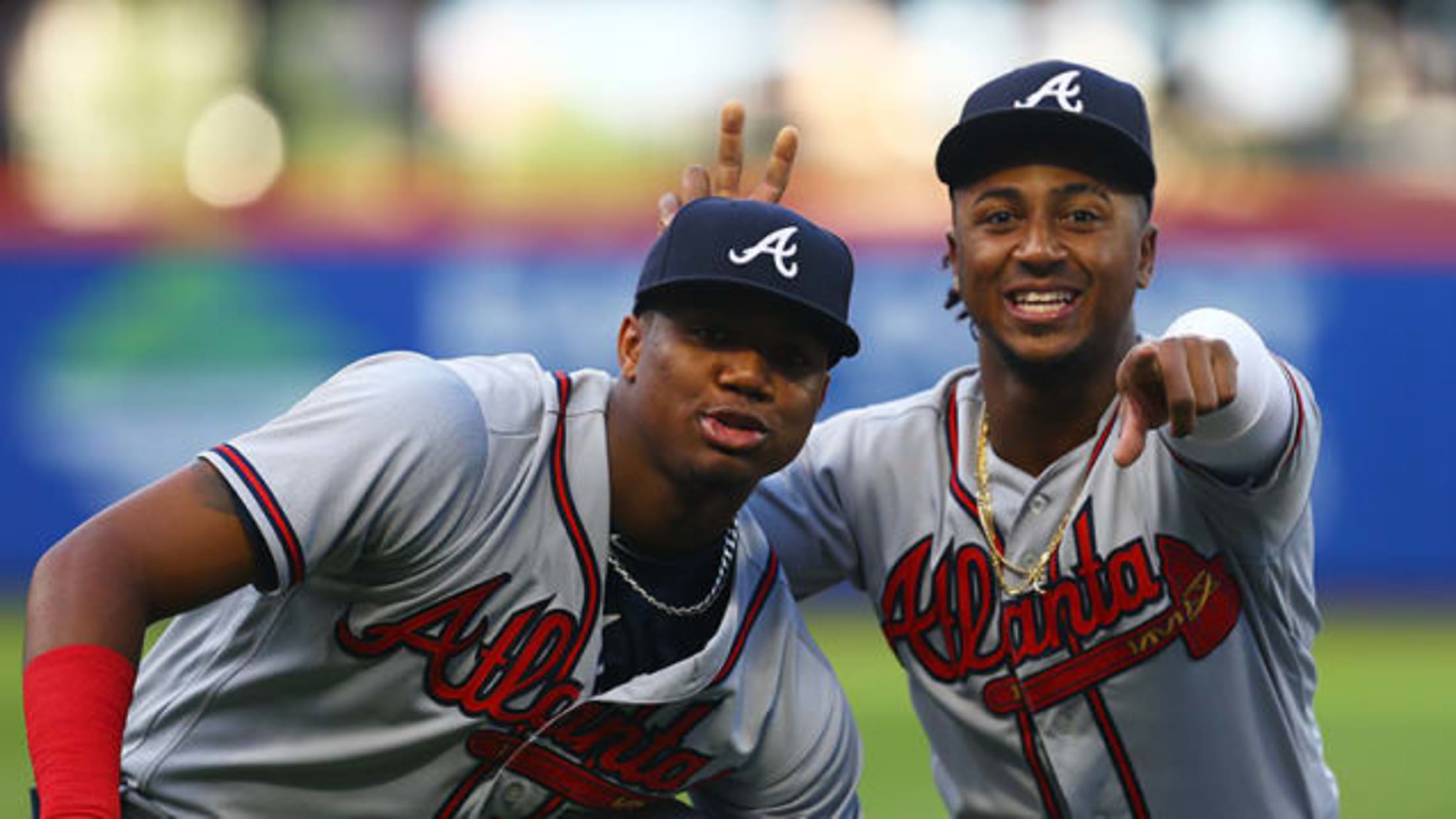 The Phillies didn't just add Harper. They also traded away top prospects for star catcher J.T. Realmuto and signed outfielder Andrew McCutchen.
Let's not forget the Mets, either, who have hard-throwing Noah Syndergaard to go with deGrom in the rotation, and traded for closer Edwin Diaz and likely future Hall of Fame second baseman Robinson Cano.
Whew. That's a lot. Those are the favorite, but are there any teams who could surprise?
The Twins are a trendy pick to unseat the Indians in the AL Central. Two-time No. 1 prospect and human highlight reel Byron Buxton has been waiting for his breakout for what seems like generations. Add in ace Jose Berrios and the offseason acquisition of Nelson Cruz -- who has actually crushed more dingers than anyone over the past few years -- and the Twins could do pretty OK in their first year without former star Joe Mauer.
The Reds also completely overhauled their roster. While other teams decided they'd rather make do with in-house options, the Reds brought in the always exciting Yasiel Puig and Matt Kemp for the outfield, and they have a brand-new rotation with names like Sonny Gray and Alex Wood giving the team some solid pitching. With Eugenio Suarez and Joey Votto offering power and patience at the corners -- along with some solid dancing -- the team will be at least more entertaining than previous versions.
everyone: OMG POLAR VORTEX

Puig: nbd pic.twitter.com/drLUtu5Egd

— Cespedes Family BBQ (@CespedesBBQ) January 31, 2019
Man, that's a lot. Is there anything else I need to know?
Oh, yeah. There are a few ideas that have become flashpoints among baseball fans. Namely:
The Opener
The Rays started this trend last season, when they would begin games with a relief pitcher going just one inning. Basically, they figured they could get out on the front foot in the first inning with overpowering stuff, and then bring in the starter. Then, that "starter" would get lifted before he tired and before teams got a chance to get a real good look at him.
Some pitchers have issues with this -- most notably Madison Bumgarner, who said he would walk out of the stadium if the Giants tried that with one of his starts. Fans are also divided on the issue, as matchups and game narratives are centered around the two starting pitchers.
Banning the shift
This has become a hot new debate. With more data in the game than ever, teams have employed ever more extreme shifts, where players stand in drastically different spots on the field than usual. We've even seen four-man outfields! A possible rule change has been suggested where there would be a restriction on where infielders can line up, with two on each side of the bag. The league will test this one out, along with much crazier rules, in the independent Atlantic League this year.
The Pitch clock
You may have seen this one in the Minors and during Spring Training, but basically there has been a push toward pitchers having 20 seconds to deliver the pitch after getting the ball back from the catcher. This is to cut down on dead time in between pitches, with pitchers also taking as much time as possible between throws to rest their arms. This rule has been tabled for now, but expect to hear plenty of people talk about it this year.
Wow. Anything else I need to know?
Yeah, bring antacids if you're going to try to eat this.
Baseball's back! If you have any more questions, tweet them at me, or just make up the answer yourself, I guess. It's up to you. It's Opening Day glory of baseball is back and there will be new stories and players and arguments all summer long. The best time of the year has just begun.