Everything Mike Trout will be able to do and buy with his new $400 million-plus deal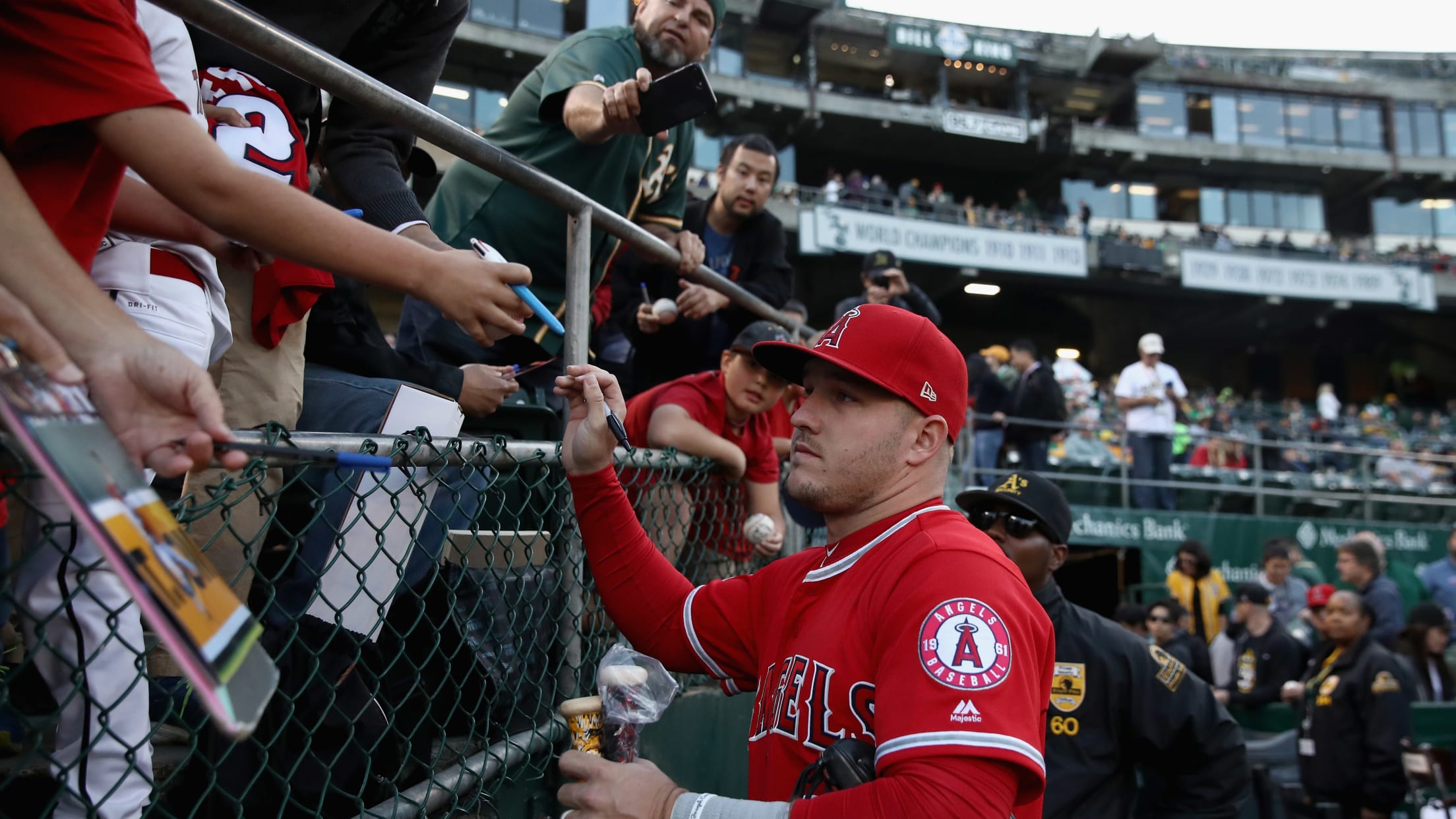 We were all just minding our business, getting ready for another day of Spring Training baseball, when Mike Trout when ahead and dropped a thunderclap on us:
Stunning news: Trout finalizing 12-year, $430M deal with #Angels, first reported by @JeffPassan. No opt outs in the deal, per @BillShaikin.

— Ken Rosenthal (@Ken_Rosenthal) March 19, 2019
Yes, that's right: Trout will be an Angel through the 2030 season, thanks to what is easily the largest contract in North American sports history.
But $400 million -- and maybe quite a bit more -- is such a massive number that it's nearly impossible to wrap your head around. Which is why we've prepared a brief list of all the things Trout can do with all that cash, like ...
Buy the Weather Channel
Sure, Trout spends his summers in sunny Anaheim, but if there's one thing he loves as much as baseball, it's the weather. He even drove into the middle of the Arizona desert just to chase a blizzard. And now, thanks to his new extension, he can have all the weather access he could ever dream of: Plus, the Weather Channel sold just last year for $300 million, so he can still easily cover Jim Cantore's salary.
Fund the entire Eagles roster
Now that he's got so much money lying around, Trout can show support for his beloved Birds in any number of ways -- from buying 10,000,000+ hoodies to snagging midfield season tickets at Lincoln Financial Field for himself and nearly 3 million of his closest friends.
But why settle for merely being a fan when you can literally run the team? Philly's 2018 salary cap number clocked in at $171,556,674, meaning that Trout could pay for the entire roster twice -- and still have plenty left over for underdog masks:
🦅 We are on our way to Minnesota to bring home the win !🦅@JeffreyTrout @LevickTeal @MikeTrout @JessTara @TylerTrout @LaurenCerami pic.twitter.com/fgflSOOprX

— Debbie Trout (@DebbieTrout27) February 4, 2018
Bankroll Avengers: Endgame
The budget for Avengers: Infinity War came in at some $325 million, with some estimates going even as high as $400 million. Of course, that's chump change for Trout, who can just finance the hotly anticipated and similarly financed Endgame all by himself. (Heck, he may even be able to pull off that Avatar sequel.)
Become a property mogul
Anaheim is nestled within Orange County -- you know, the place so rich that roving bands of teens heckle innocent bystanders.
But with $400 million-plus in the bank, Trout will fit right in: In 2013, the OC's most expensive beachside home hit the market for $65 million, or less than a sixth of Trout's new deal.
Hoagies!
Of course, he may call SoCal home now, but Trout's a Jersey boy at heart -- Millville, to be precise. And like any self-respecting South Jersey resident, he loves him some Wawa.
For the uninitiated, Wawa is the best convenience store on the planet: part gas station, part deli, all wonderful deliciousness. Its crown jewel is Hoagiefest, an annual summer-long sandwich celebration in which all subs are $3, $4 or $5. If Trout so chooses (and really, why wouldn't he?) he can buy some 86 million classic Wawa hoagies -- enough to stretch all the way from Angel Stadium to the island of Madagascar.
Teams in this article:
Players in this article:
Topics in this article: