How might a Mike Trout recruitment tour in Philadelphia go with Bryce Harper?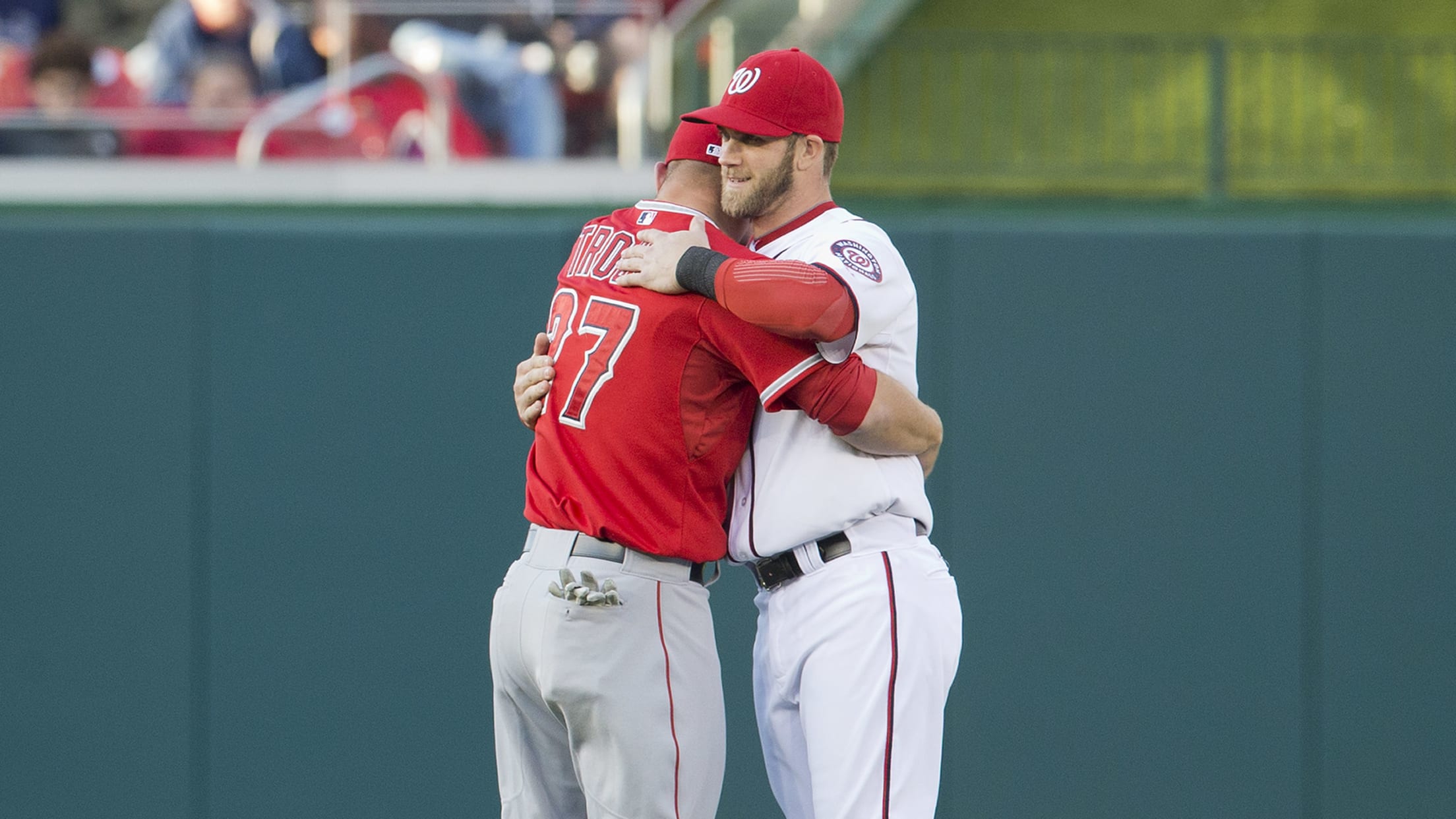 It hasn't taken Bryce Harper very long to embrace his role as not only a Phillies slugger, but also as an official ambassador for Philadelphia. While he's currently trying to recruit Le'Veon Bell to the Eagles, he has a bigger catch in mind a little ways down the road: Mike Trout.
On Tuesday afternoon, Harper made an appearance on 94 WIP in Philadelphia and dropped all pretenses. "If you don't think I'm gonna call Mike Trout in 2020 to have him come to Philly, you're crazy," he said.
The two players have been linked to each other for a long time, going back to when they were the top two prospects in baseball and later, Rookie of the Year winners in 2012. Putting both Trout and Harper in the same outfield would be a nightmare for National League teams and an absolute dream for Phillies fans. Given Trout's roots in southern New Jersey, he has long been coveted by that crowd in particular.
It got us wondering, though -- if Harper tried to make a recruiting pitch to Trout with a perfect day in Philadelphia, what would that look like?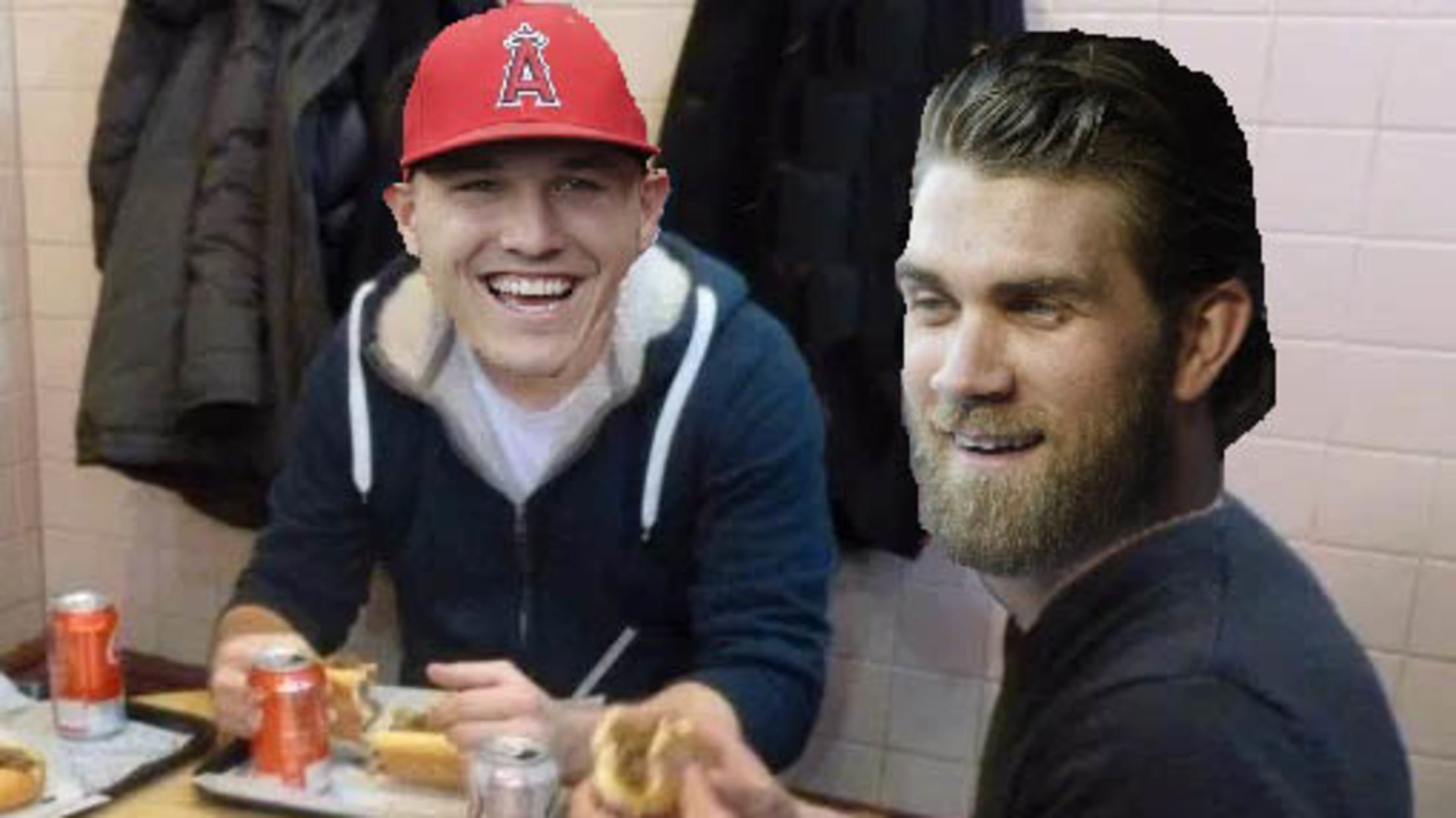 You have to imagine that they'd start off the day with some chow. A Taylor Ham, egg and cheese in the morning ("pork roll" to the Philadelphia crowd), followed by cheesesteaks for lunch. There would have to be a trip to Wawa mixed in there to grab Tastykakes and maybe a hoagie for the road.
From there, why not take in some of the city's history?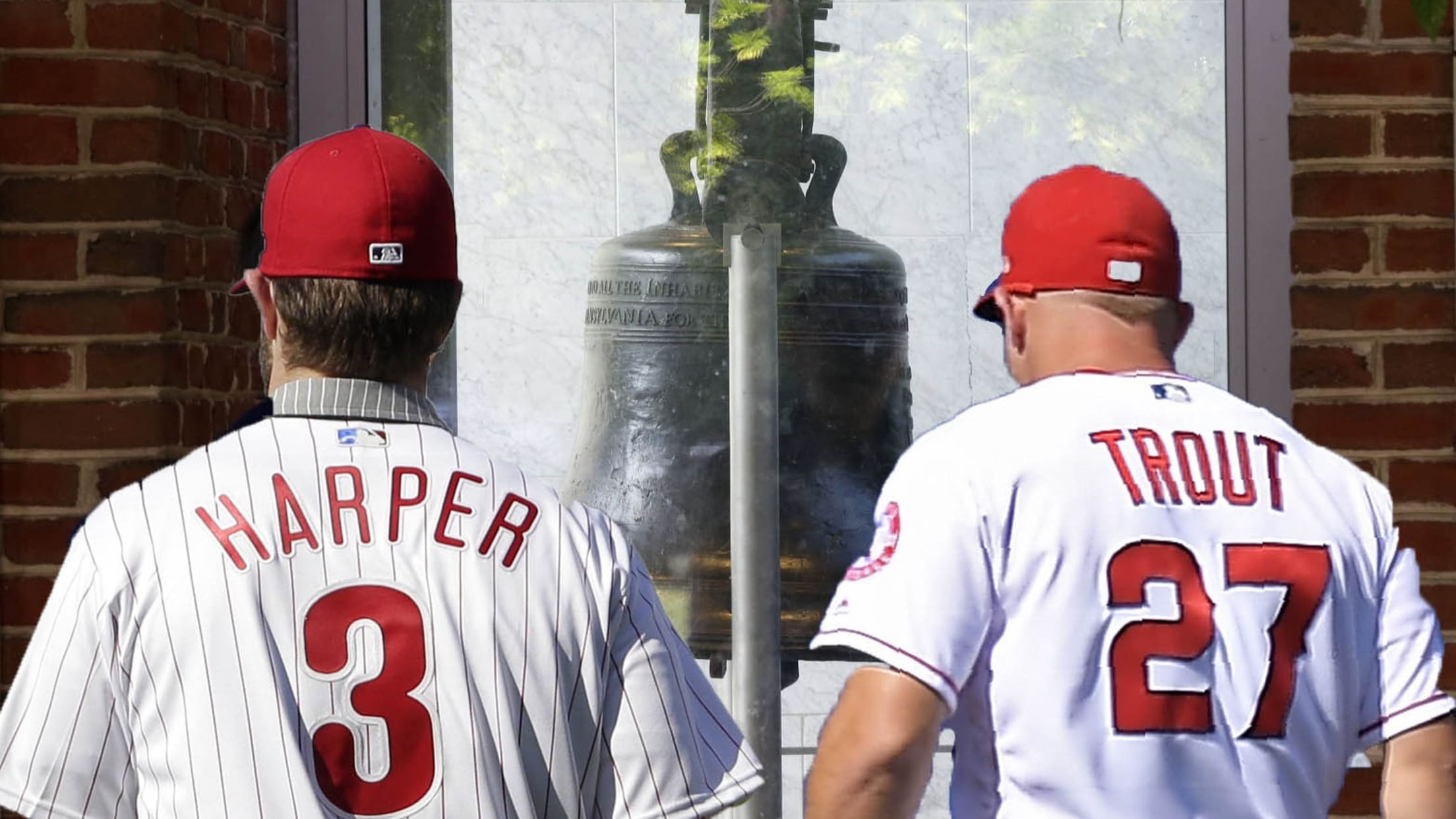 The Liberty Bell is just the start, though. Trout and Harper could hit up Independence Hall, the Betsy Ross House, the Benjamin Franklin Museum and so much more.
Ideally, Harper's pitch would occur on a Sunday in the offseason. That way, he could incorporate one of Trout's already-known favorite activities.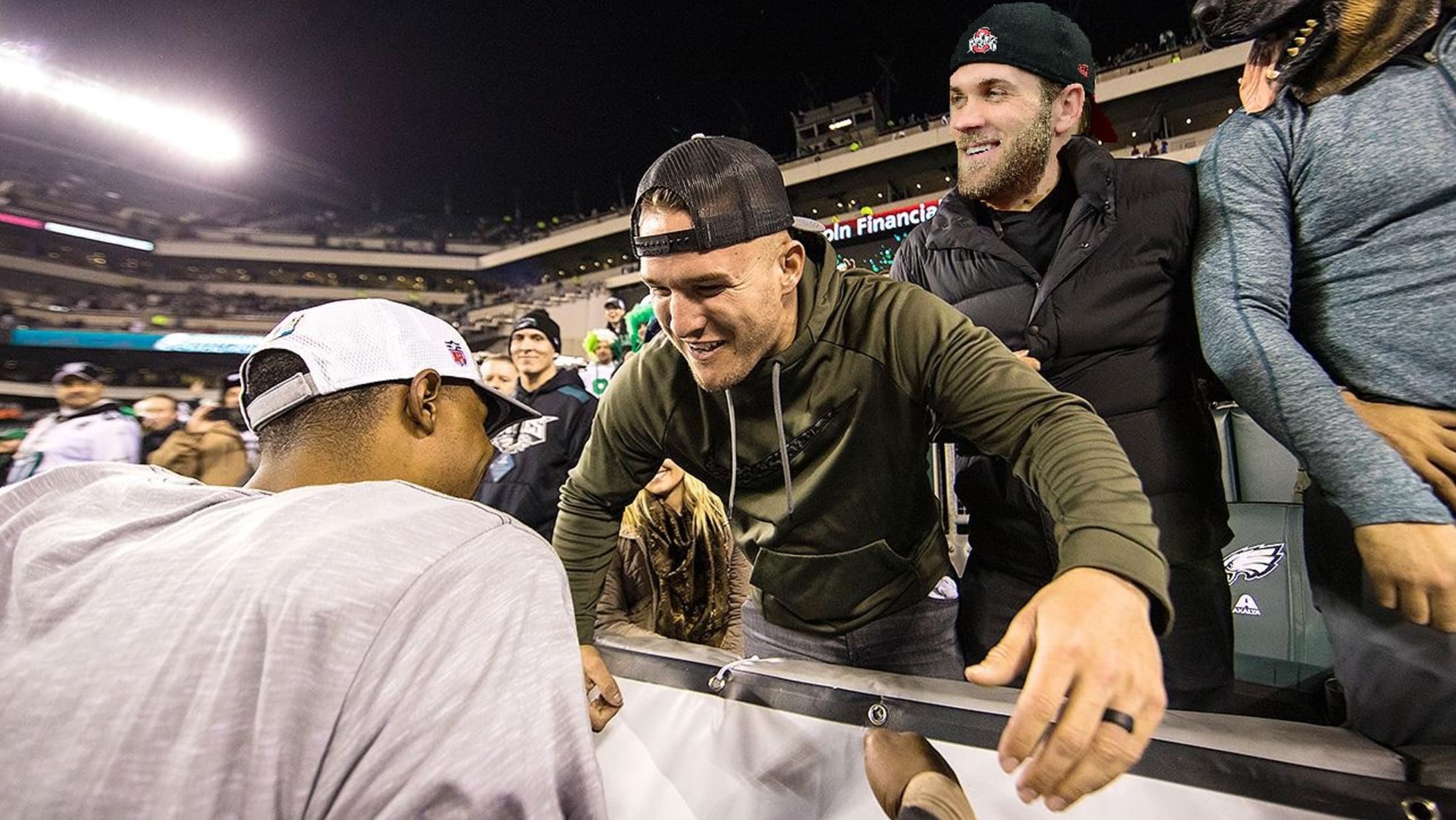 After that, who knows where the night would take them? Maybe Harper and Trout could join forces with Gritty and crash a local wedding.
Don't laugh -- it's been known to happen before.
GRITTY JUST SHOWED UP AT THIS VERY PHILLY WEDDING I AM AT AND I HAVE NEVER BEEN MORE STARSTRUCK IN MY LIFE pic.twitter.com/BYCZSC0J2C

— Mary Wagner (@marybwagner) November 24, 2018
It doesn't get much more Philly than that.
The only factor that would make Harper's pitch to Trout even better is if it happened to snow that day. That kind of weather is Trout's dream.
This whole scenario might still be years down the road, but it's hard not to dream.
Andrew Mearns is a writer for Cut4 whose baseball obsession was born from the shattered dreams of Mike Mussina's perfect game attempt in 2001. He has a startling memory of World Series highlights that barely functions as a party trick.
Teams in this article:
Players in this article:
Topics in this article: