The Braves' new Blooper Burger is huge and packs in all the meats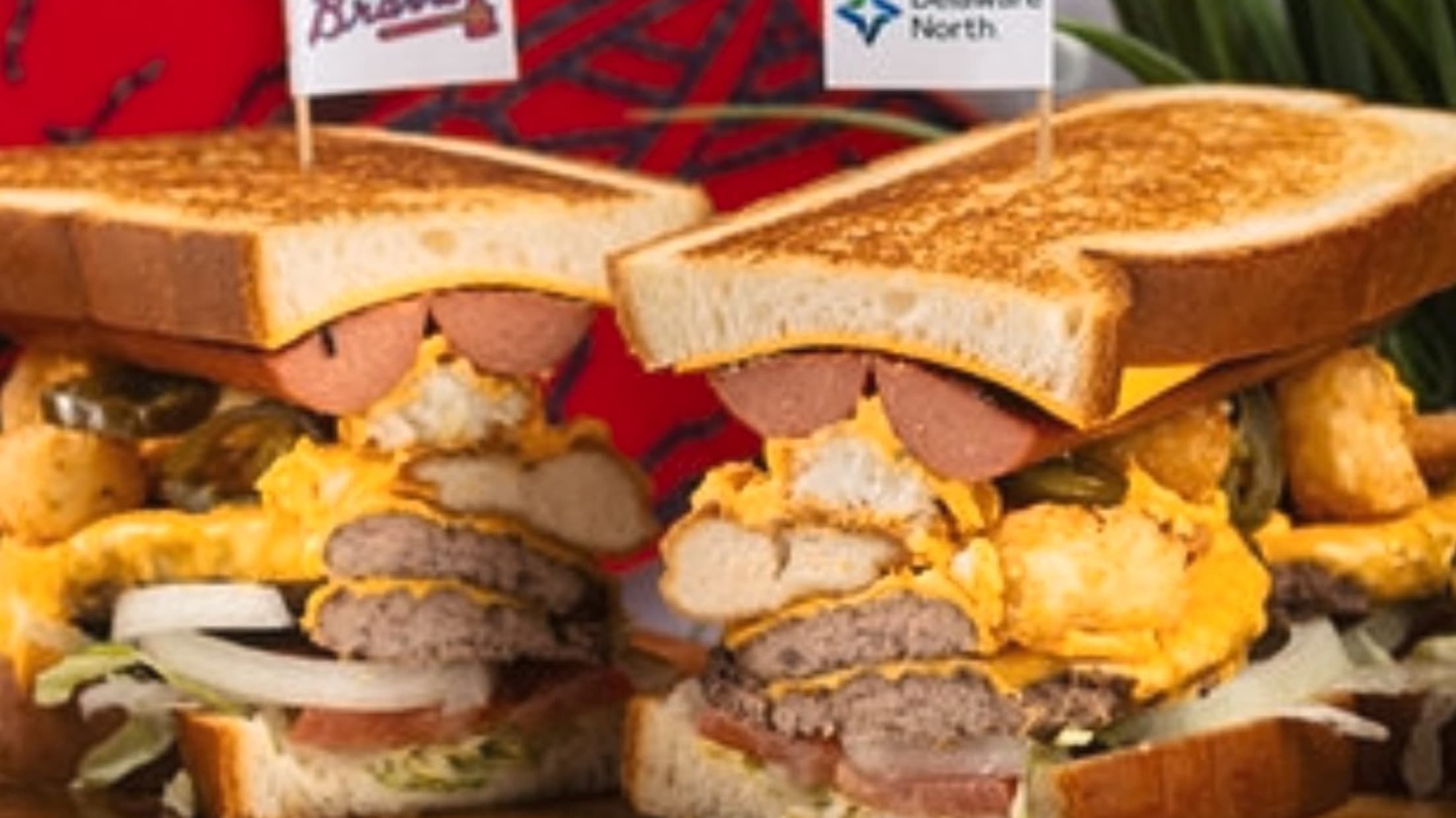 With Opening Day almost here, spirits are probably still running high as every team and every fan has something to look forward to in the upcoming season. Usually that anticipation is for a team's performance on the field, but every so often something else comes along to get fans excited for the year, whether it's a cool bobblehead giveaway, a new ballpark feature ... or an absolutely crazy concession item.
On Wednesday, the Braves unveiled their new concessions for the 2019 season and it immediately became clear that the Blooper Burger was the star of the show. If there's a food you like, it's probably on this burger.
New at @Braves games: The Blooper Burger — 4 cheeseburger patties, a footlong hot dog & chicken tenders with lettuce, tomato, onion & jalapenos, covered in cheese sauce and held together with Texas toast. Oh, and for the $26 price tag, you get candied popcorn too! pic.twitter.com/69dzWWUMj6

— Darren Rovell (@darrenrovell) March 27, 2019
Is it possible the Blooper Burger is too much good stuff on one sandwich? Sure, but we're going to have to wait to finish it before offering a verdict.
But that isn't the only super-sized item available at SunTrust Park this season. Do you love fried chicken but sometimes find it hard to decide between a wing, a thigh or a breast? To solve that age-old quandary, the Braves are just going to give you the whole chicken.
The Braves are apparently selling a WHOLE fried chicken this season.

We'll take 2.

(📸: @SunTrustPark) pic.twitter.com/yIaihhNwKt

— Cut4 (@Cut4) March 27, 2019
The Braves start the season on the road before playing their first home game on April 1, so there's plenty of time to build up an appetite for their new concessions.
Teams in this article:
Topics in this article: