The Rangers unveiled a two-pound chicken tender because everything is bigger in Texas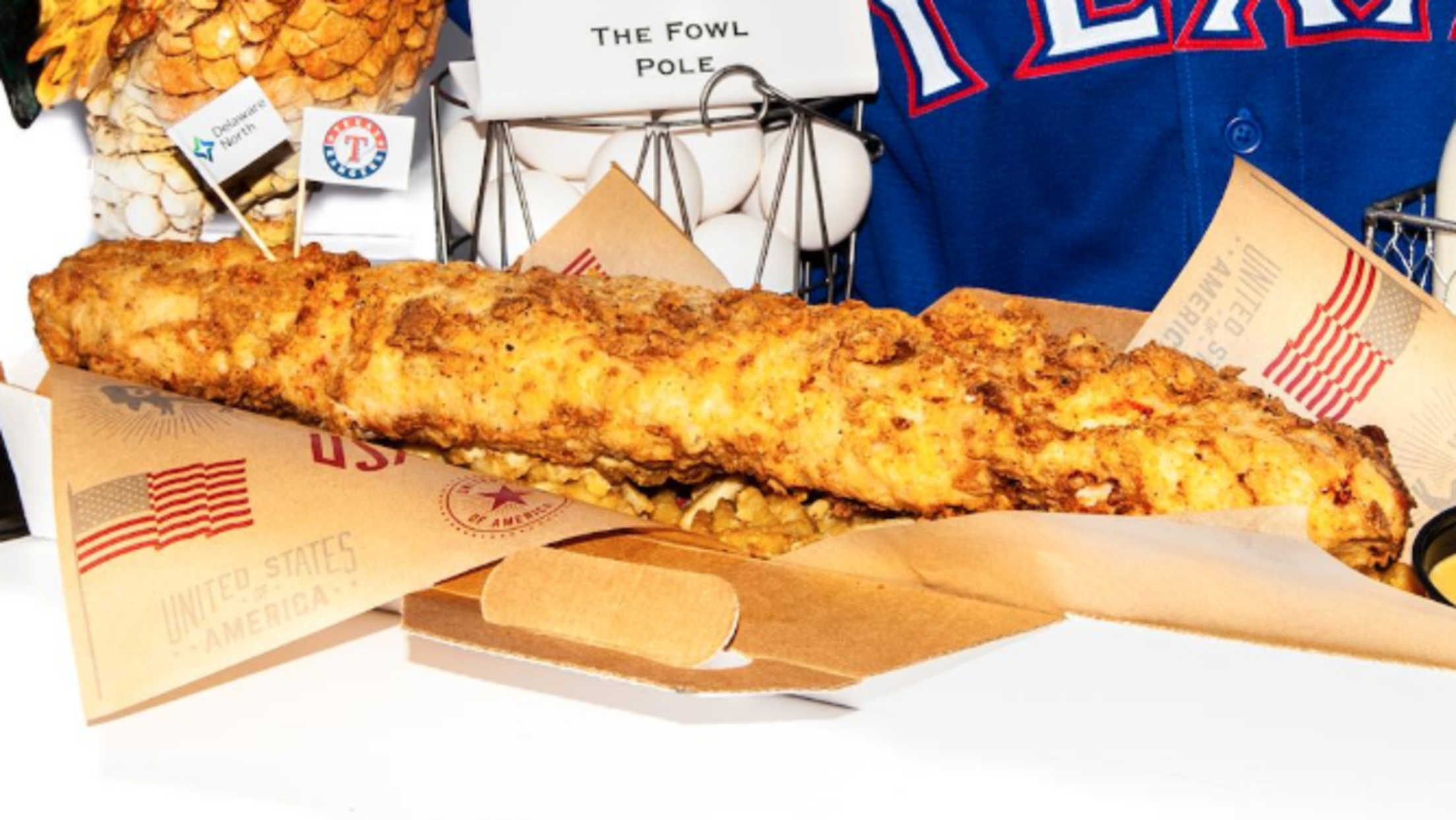 (via @DarrenRovell on Twitter)
The Rangers have always been at the forefront of wild ballpark food. They're best known for their legendary two-foot-long Boomstick hot dog, which they smother in chili, nacho cheese, jalapenos and caramelized onions.
There's also an item called the MVT, which is a Boomstick dog in a huge tamale. And then last year they stuffed a hot dog in a hollowed-out pickle, fried it in batter like a corn dog and called it The Dilly Dog.
But for their upcoming final season in Globe Life Park, the team unveiled a whole new monster: The Fowl Pole.
JUST IN: The 2-pound chicken tender being sold at @Rangers games, called the "Fowl Pole," which comes in its own carrying case on a bed of fries, will be priced at...drumroll please...

$27.50. pic.twitter.com/zUuRKDvYA0

— Darren Rovell (@darrenrovell) March 11, 2019
That thing looks more like a murder weapon or a baseball bat than a consumable food item. Still very much down to try it, though. Also, if this tender is two-pounds, imagine what the whole chicken looks like ...
Teams in this article:
Topics in this article: