How a plate of ribs helped inspire the only four-homer game of Willie Mays' career
The very best game of Willie Mays' career very nearly never happened.
On April 29, 1961, the Giants had just wrapped up a 7-3 win over the Braves in Milwaukee, and some members of the team decided to celebrate with a postgame dinner. The group settled on a barbecue joint, where Mays -- on the recommendation of roommate Willie McCovey, who swore that they were all the rage in the city at the time -- enjoyed a plate of ribs.
Famous or not, the meal didn't agree with the Say Hey Kid's stomach. Mays was up sick all night, and the next morning he let manager Alvin Dark know that he didn't think he could play that day. Dark agreed and filled out his initial lineup card accordingly, while Mays got ready for a much-needed day off ... until he got an unexpected visit from a teammate during batting practice.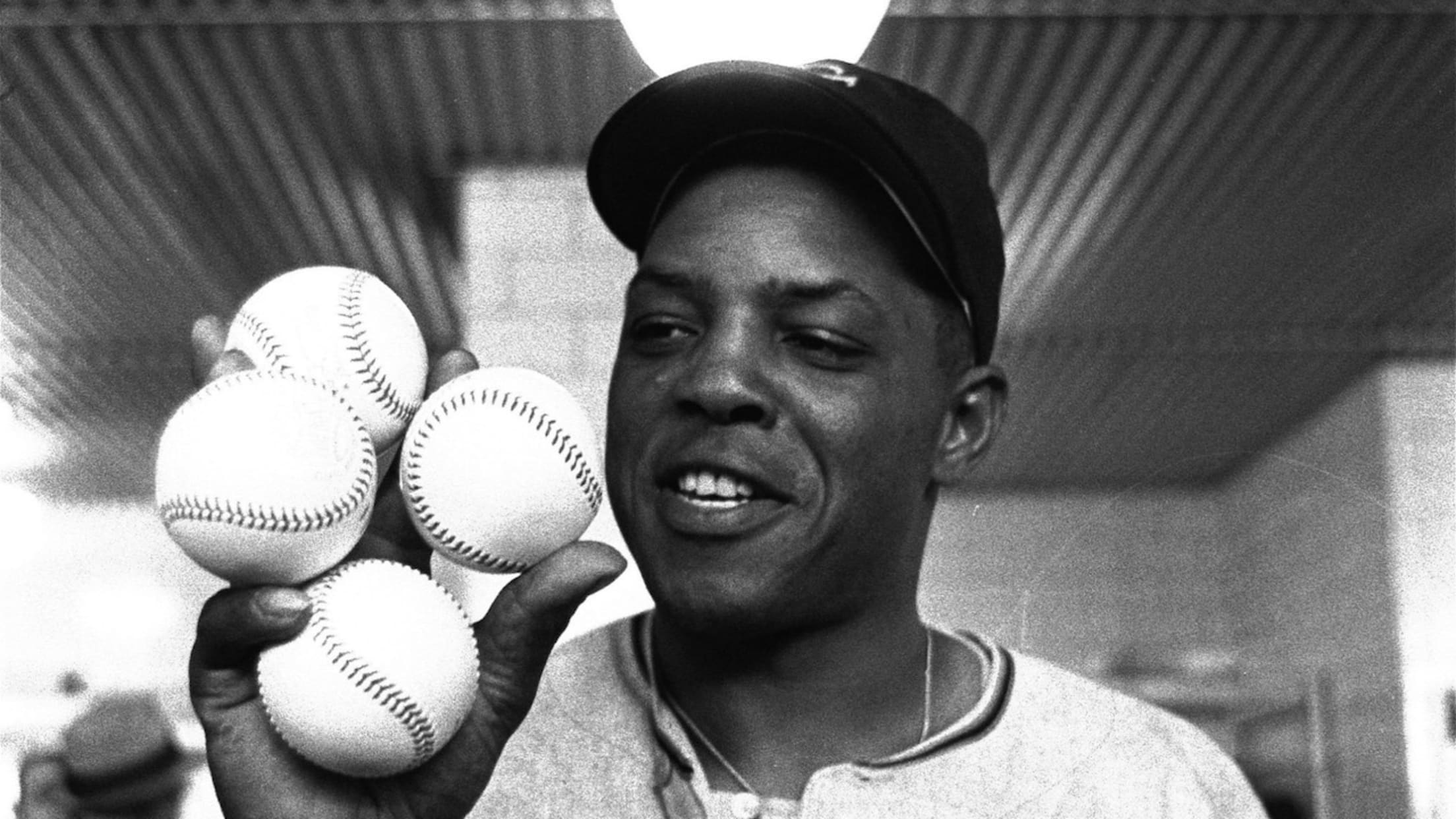 Chances are you've never heard of Joey Amalfitano. A light-hitting utilityman with a truly killer unibrow, he slashed .244/.320/.321 across 10 Major League seasons, five of which came with the Giants. But on that afternoon, he played an instrumental role in creating a bit of baseball history: He used one of Mays' spare bats for batting practice -- one that Mays himself never used because it was too light -- and had so much success with it that he recommended Mays try it for himself.
As you can hear in the video atop this post, Mays was convinced almost immediately: "I go up and try it, and every ball I hit went out of the ballpark." Now blessed with an apparently magic piece of lumber, he quickly walked over and added himself into Dark's lineup card -- and proceeded to go 4-for-5 with four homers and 8 RBIs:
He very nearly had a chance at five: Mays was on deck in the top of the ninth when Jim Davenport struck out to end the inning, drawing boos from the Milwaukee crowd.
Still, he became just the seventh player since 1900 to accomplish the feat, and it would be the only time he did it in his unparalleled career. It was the sort of performance that called for a celebratory dinner after the game -- and, because baseball players would literally rather risk food poisoning than mess with what's working, he got ribs again: