Get to know Padres top prospect Fernando Tatis Jr. ahead of his Opening Day debut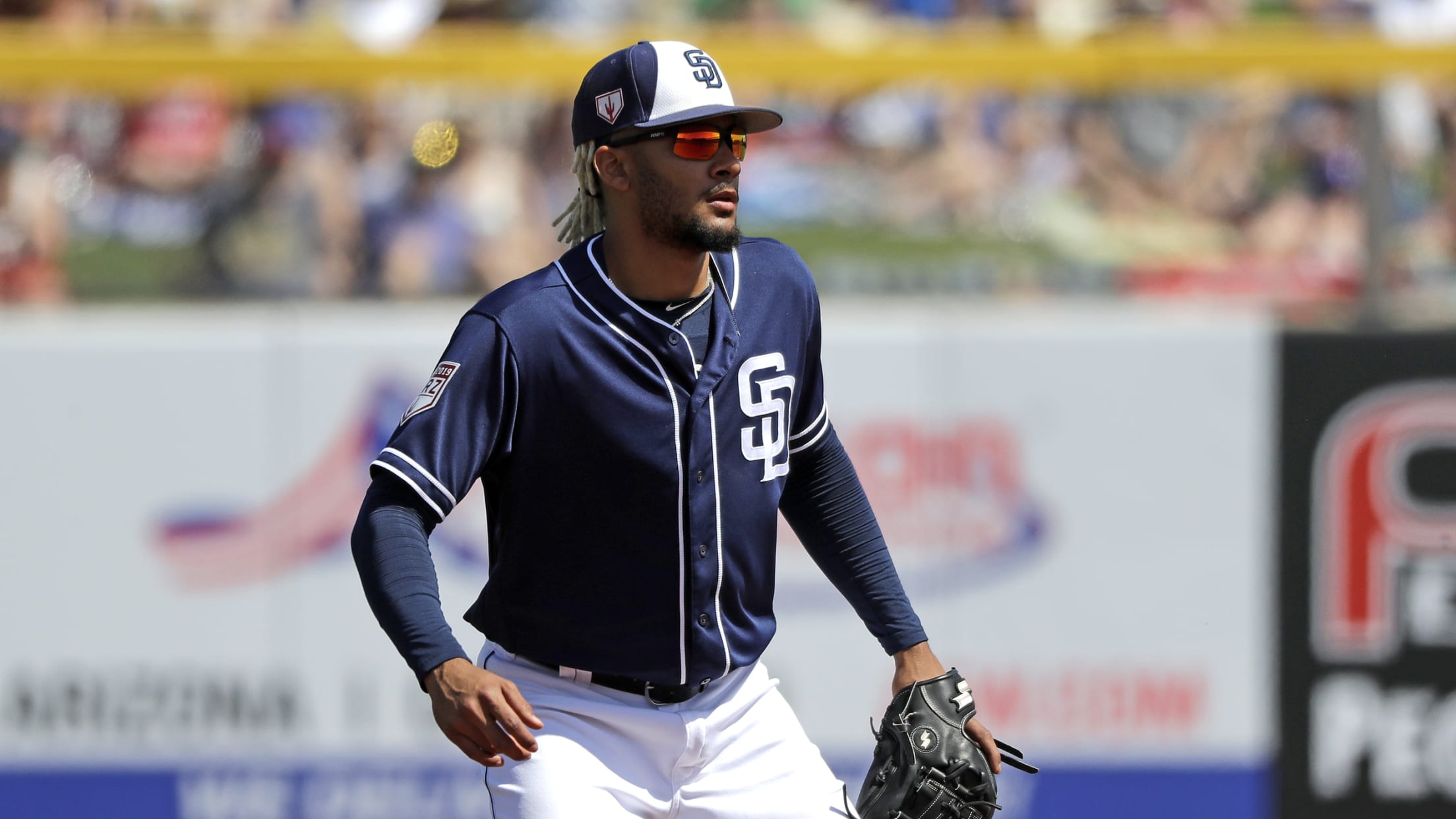 Thanks to a collection of prospects regarded as the best in the game and an offseason highlighted by the signing of superstar infielder Manny Machado, the future is looking bright for the Padres. On Tuesday, that future got a little bit closer: Fernando Tatis Jr. -- the No. 2 prospect in baseball -- was named the starting shortstop for San Diego on Opening Day.
If all goes according to plan, the left side of the Padres infield will feature a pair of superstars with Machado at third and Tatis at short for the foreseeable future. You're probably familiar with Machado at this point, so it's high time you get to know his infield partner.
His dad was a pretty good player, too
Like Blue Jays prospect Vladimir Guerrero Jr., Tatis' dad enjoyed a lengthy career in the Majors. In fact, Tatis Sr. and Guerrero Sr. were teammates in Montreal from 2001-03.
The elder Tatis is best known for making history as a member of the Cardinals, when he hit two grand slams in one inning off of Dodgers starter Chan Ho Park.
That ended up being a career year for Tatis, as he wound up with 34 home runs and 107 RBIs.
Tatis Jr. has inherited his father's power
While Tatito hasn't (yet) hit two grand slams in a single inning, he has plenty of power in his own right. He spent part of his offseason in the Dominican Winter League, where he was busy launching home runs and bat flips to match.
He has impeccable style
While no official award was presented, Tatis clearly had the best hair in the Cactus League this year. One would think that had some influence on the team's decision to call him up.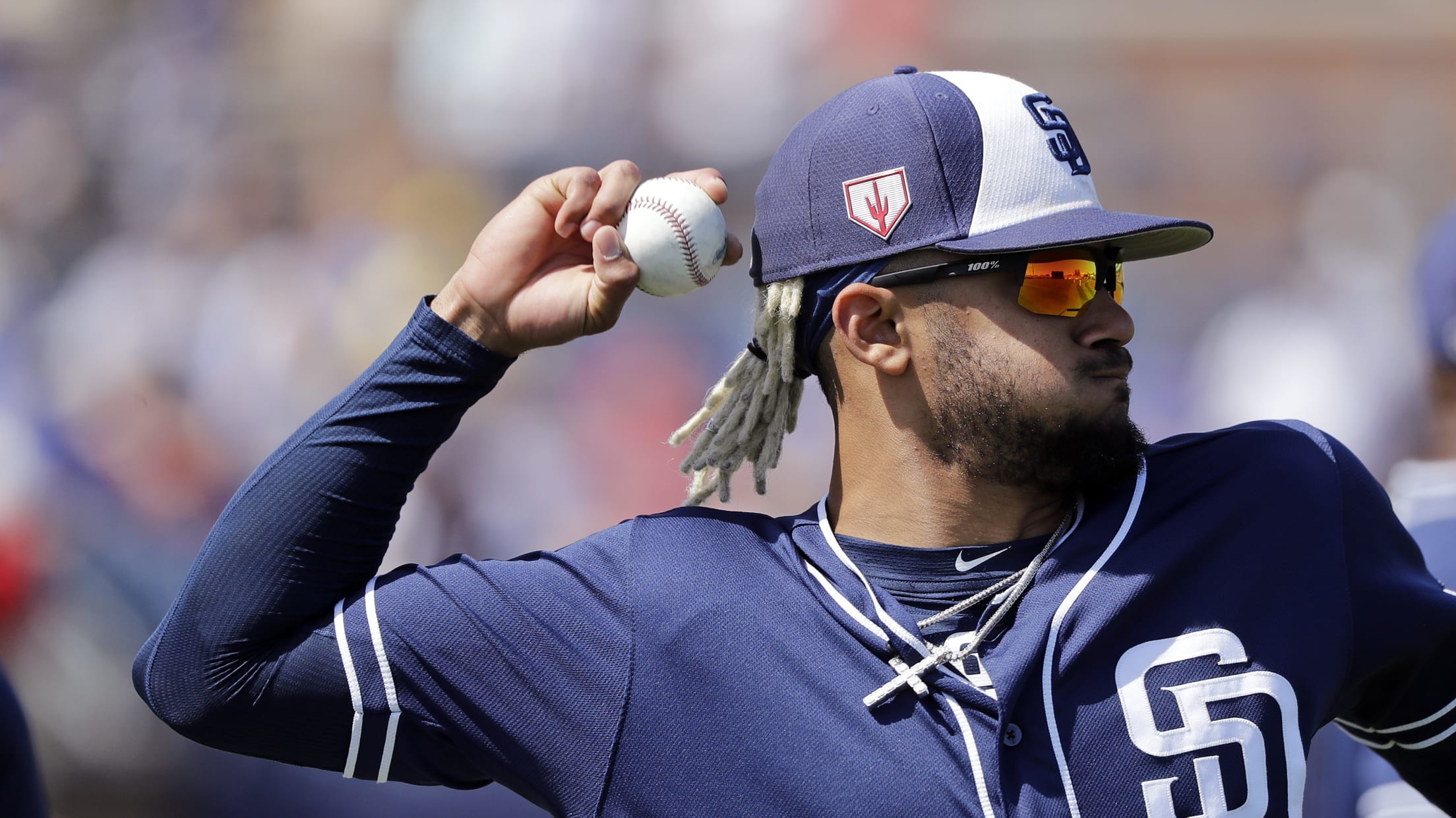 And while 98 percent of the shades players wear on the field are indistinguishable from one another, Tatis is out here making some statements. Just look at what he wore to keep the sun out of his eyes at last summer's Futures Game: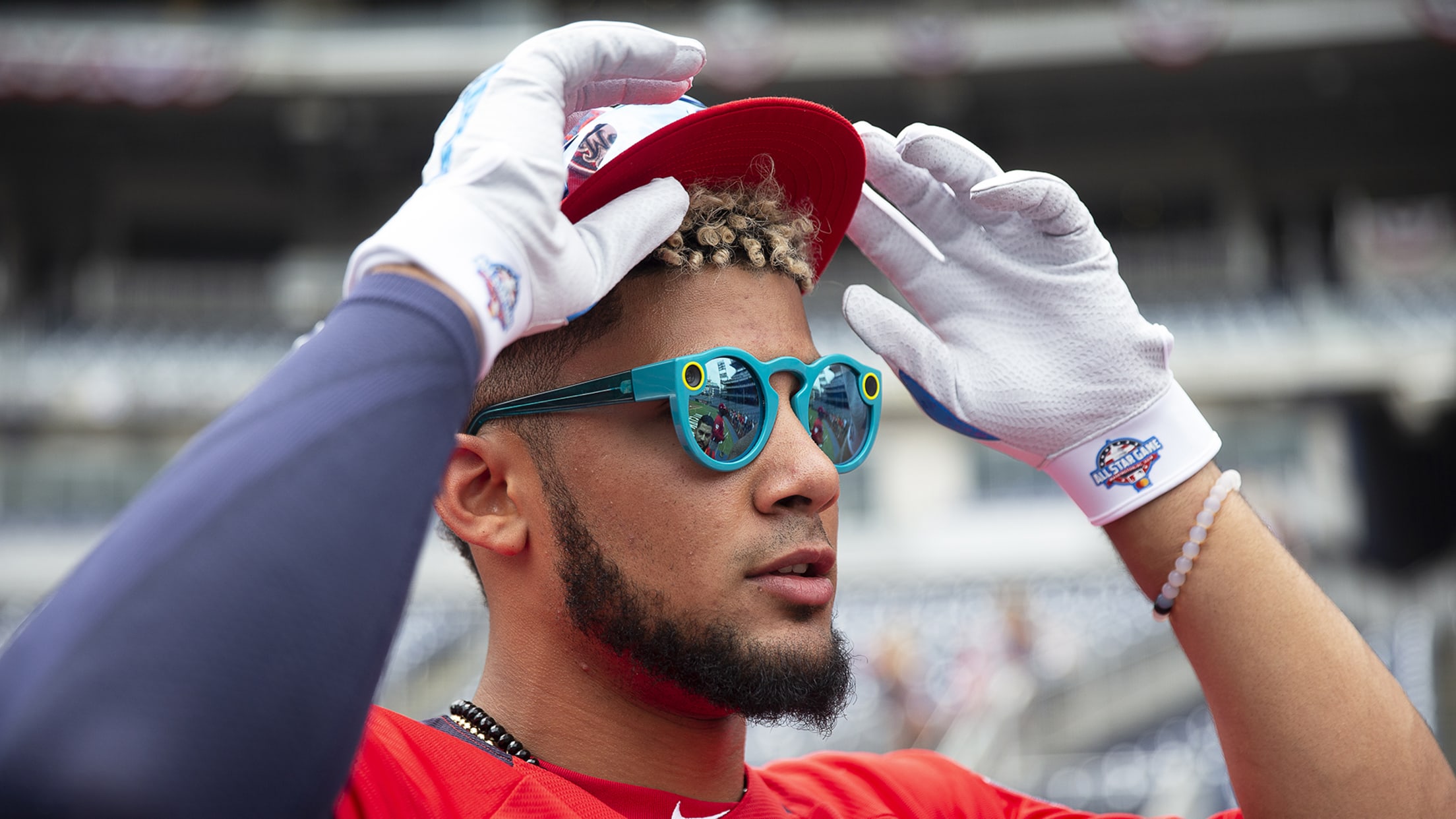 His defense will put him on a lot of highlight reels
It's no small feat to have the defensive chops to supplant Machado at shortstop, but Tatis definitely has what it takes to earn that place on the diamond. Look at him get vertical to rob one line drive!
And then get horizontal to rob another:
With Machado to his right at third base, opposing hitters would probably be wise to just avoid hitting the ball to the left side of the field entirely.
Even for a rookie, he's really young
When Tatis takes the field Thursday, he will be the youngest player in Padres history to play on Opening Day at 20 years, 85 days old. He will be the youngest player to start on Opening Day since Adrian Beltre debuted for the Dodgers in 1999, just a few months after Tatis was born.
Only 31 position players at Tatis' age or younger have started on Opening Day since 1900. Just by stepping on the field, he's going to make history.
He's got wheels
While Tatis' bat is what gets everyone talking, he's not just another plodding slugger. He stole 7 bases in 23 games in the Dominican Winter League. In Spring Training, he only stole two bases, but still showed off his speed by going first-to-home on a relatively routine single up the middle.
Eric Chesterton is writer for Cut4. He particularly enjoys bunts against the shift, stolen bases and celebrating his birthday with mascots at the ballpark.
Teams in this article:
Topics in this article: