It's not just you, there really are a lot of second-generation MLB stars these days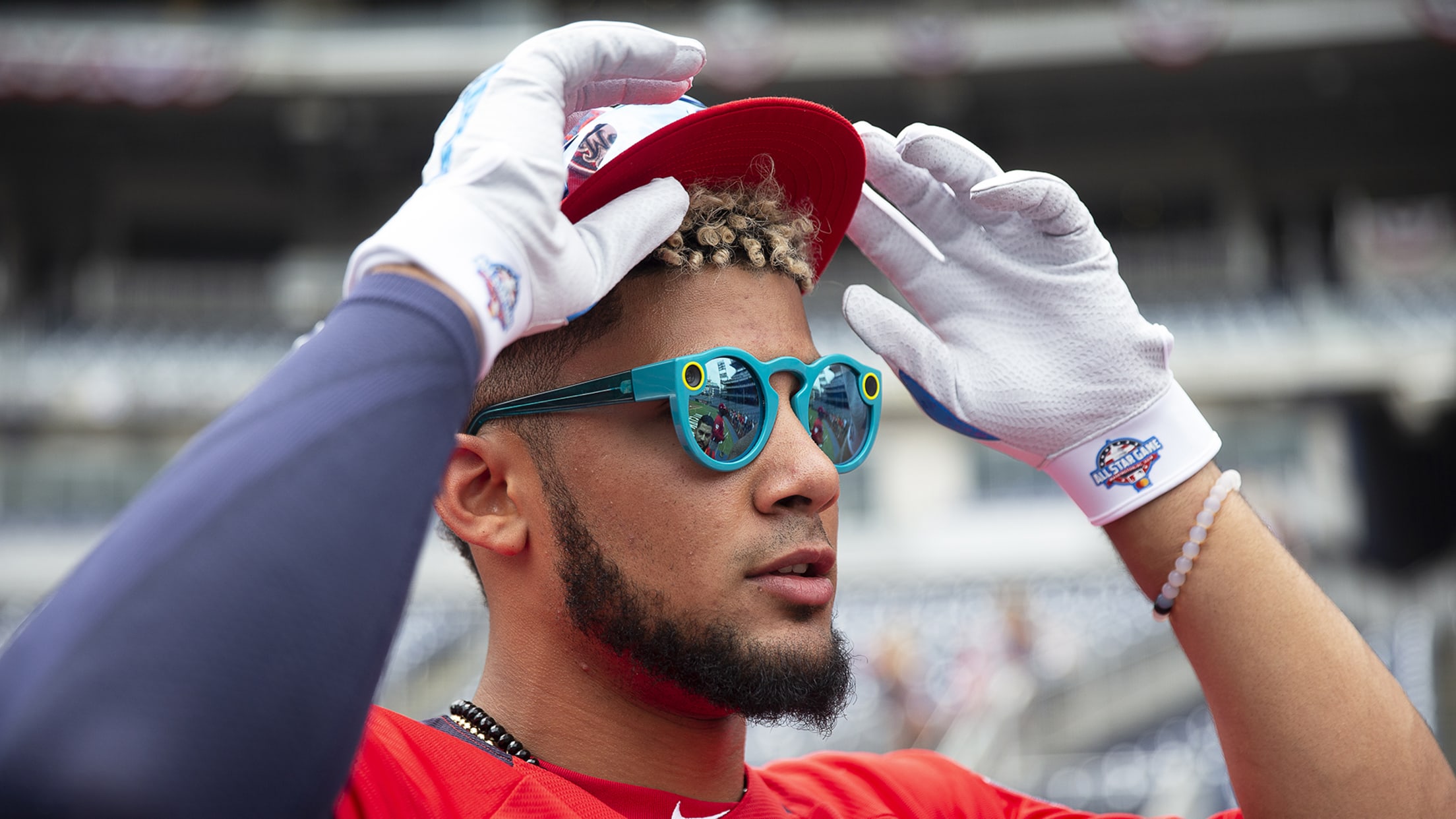 Look at any list of the best prospects in baseball and you'll likely notice some familiar names at the top: From Vladimir Guerrero Jr. and Fernando Tatis Jr. to Bo Bichette or Ke'Bryan Hayes.
If it seems like baseball in 2019 is unusually populated by the sons of former players, that's because it is. Thanks to some research from Travis Sawchik at FiveThirtyEight, we now know that the next child of a former big leaguer to make his MLB debut -- probably Tatis -- will set the record for most second-generation players to debut in a single decade.
So, why is this happening? Obviously genetics play a role, but the piece offers a more novel explanation: They have been mimicking their baseball-playing dad's movements since a young age. "I never really worked on mechanics," Hayes -- son of former Phillies and Yankees infielder Charlie Hayes -- says in the piece. " At a young age, I just kinda learned the right movement, the fundamental stuff."
Just look at the Bichettes:
Another look at Dante Bichette's swing mechanics next to his son, #BlueJays prospect, Bo Bichette. #MiLB @2080ball pic.twitter.com/w0xelhaKAA

— Emily Waldon (@EmilyCWaldon) May 13, 2017
And the Guerreros:
The mimickry goes beyond the mechanics. It also extends to how players who grew up around Major Leaguers approach the game. In the words of Pirates general manager Neal Huntington: "There's a lot to be said for seeing how things are done at the highest level whether it's motor learning or whether it's how people carry themselves," he said. "They see the drive, the work ethic it takes."
Like history, baseball is not repeating itself from one generation to the next, at least not precisely. But, thanks to a variety of factors, the current generation looks like it's going to rhyme with a previous one.