The top eight things San Diego will love about Manny Machado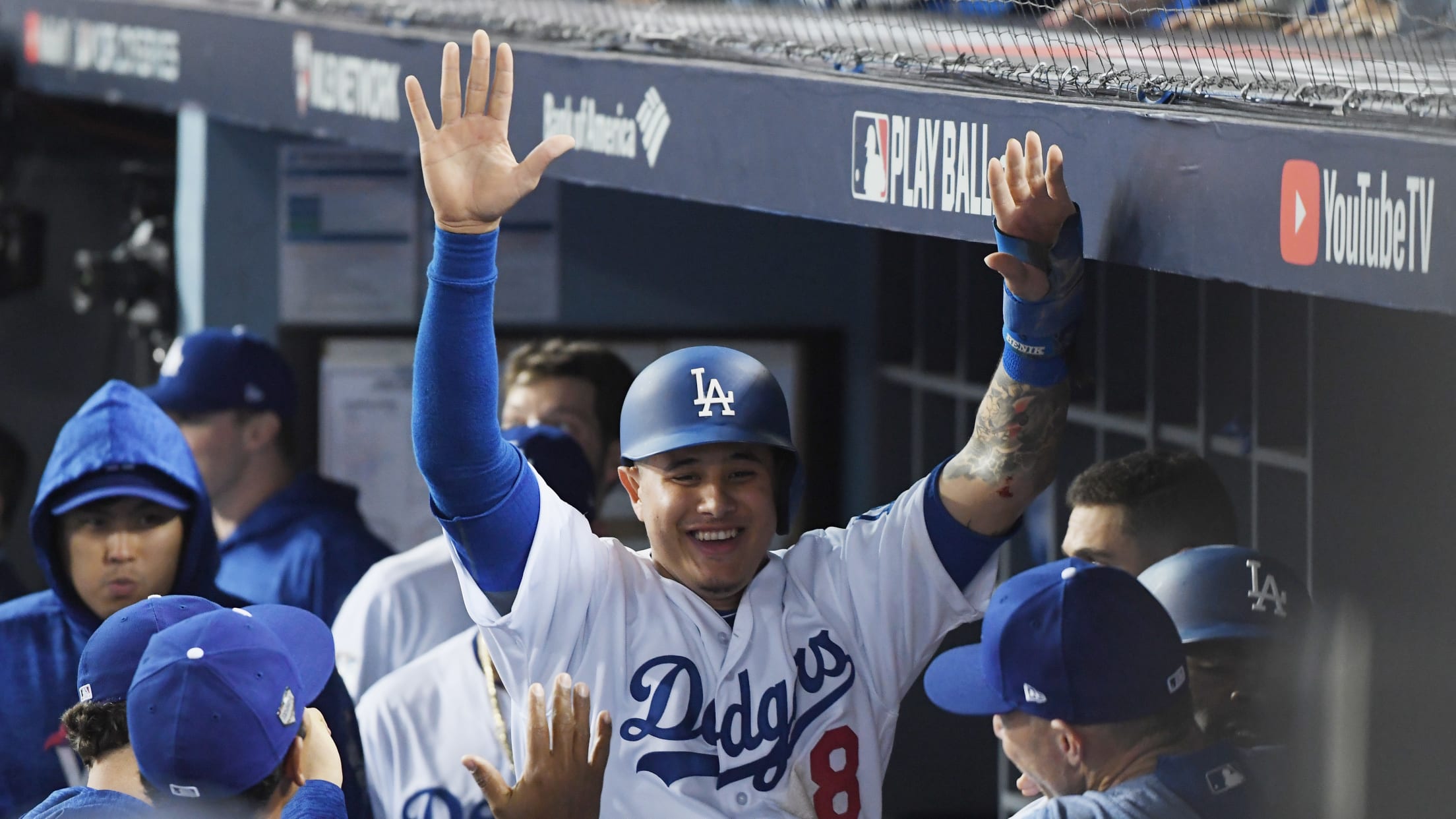 After weeks and even months of anticipation, Manny Machado finally found a new home. In one of the most surprising free agent signings in recent memory, the Padres reportedly won Machado's services with a 10-year, $300 million deal for the star shortstop.
Fans of the teams reported to be at the forefront of the Machado sweepstakes for months -- the Phillies, White Sox and Yankees -- may be well familiar with him. But since the Padres were a bit later to the party, San Diego might not have had a chance to study up yet. The good news is that, well, you're gonna love your new star. Here are eight reasons why.
His sneaker game is on point
Machado wears Air Jordan cleats on the field, which is enough on its own to get you excited about his sneaker game. But, he doesn't stop there. He makes sure to take his game to the next level with images of Skittles on his insole:
.@MoneyLynch isn't the only high-profile Skittles fan — Manny Machado has 'em inside his cleats! https://t.co/c7LePXilze pic.twitter.com/ZXdppmL2w0

— Cut4 (@Cut4) April 5, 2017
In case you're wondering what 'MYK' stands for, 'M' is for Manny, 'Y' is for his wife Yainee and 'K' is for his dog Kobe.
He has a tattoo of his wife on his arm
Speaking of tributes to his wife, Machado also has a portrait of Yainee on his forearm:
Manny Machado got his wife's face tattooed on his arm

-->https://t.co/4d32HSU9Wd pic.twitter.com/tSM9a2fEsF

— FOX Sports: MLB (@MLBONFOX) January 28, 2016
He shows off plenty of range on defense
Though he's likely to play shortstop for the Padres, Machado cut his teeth as a third baseman for the Orioles. While at the hot corner, he routinely ranged into foul territory and made incredible jump throws like this:
His arm is too powerful for baseball gloves
Just to make plays like the one above, Machado has to have a strong arm. But, when he really winds up to throw one, the result is too much for a leather glove to contain.
He's a fashionable dude
Machado set the world on fire last summer when he showed up to the All-Star Game Red Carpet in Washington, D.C. with a jacket, a chain and not much else.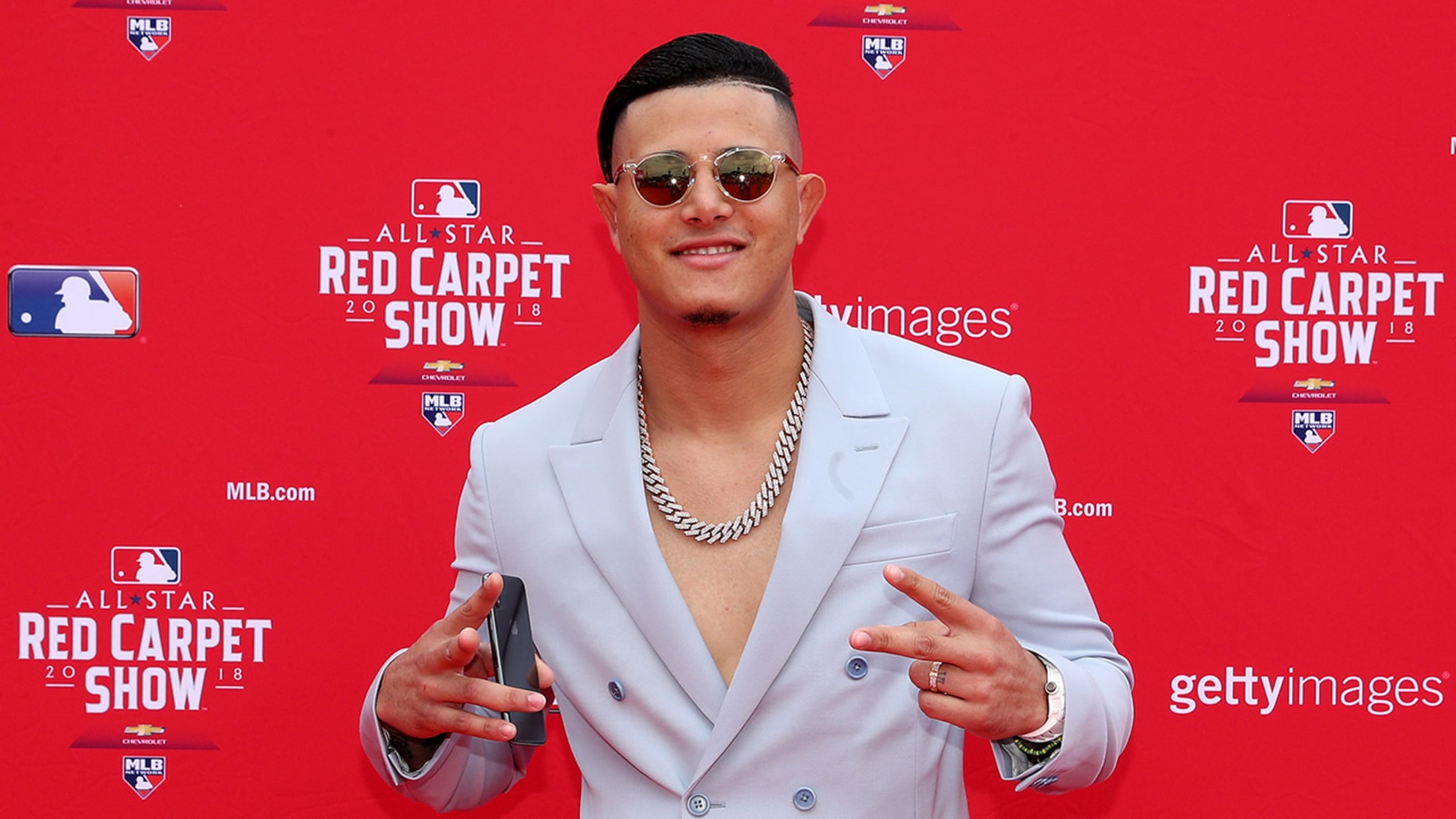 That sort of style should play well in the temperate San Diego climate.
He knows that honesty is the best policy
Many professional athletes are loathe to admit to flaws or weaknesses in their games. Machado is different. During the 2018 postseason, he admitted that he's "not the type of player that's going to be 'Johnny Hustle.'" The comment, predictably, drew some criticism from Dodgers fans.
Machado later clarified that he was very much willing to do anything to help his team win games, but wouldn't engage in hustle just for show. "There's a difference between fake hustle for show and being someone who tries hard to win," he said. Either way, you have to admire Machado for knowing what type of player he is ... and what type of player he isn't.
He can hit the ball a long way
We've already reflected on Machado's immense talents in the field, but he's also plenty good at the plate. He's hit more than 30 home runs in each of the last four seasons, and plenty of them travel well over the outfield wall:
We already know he'll look good in Padres colors
One of the biggest questions facing a player when he joins a new team is how he will look in his new threads. Thanks to Machado's participation in the 2016 All-Star Game in San Diego, we know he'll look good when the Padres bring back their brown uniforms in 2020: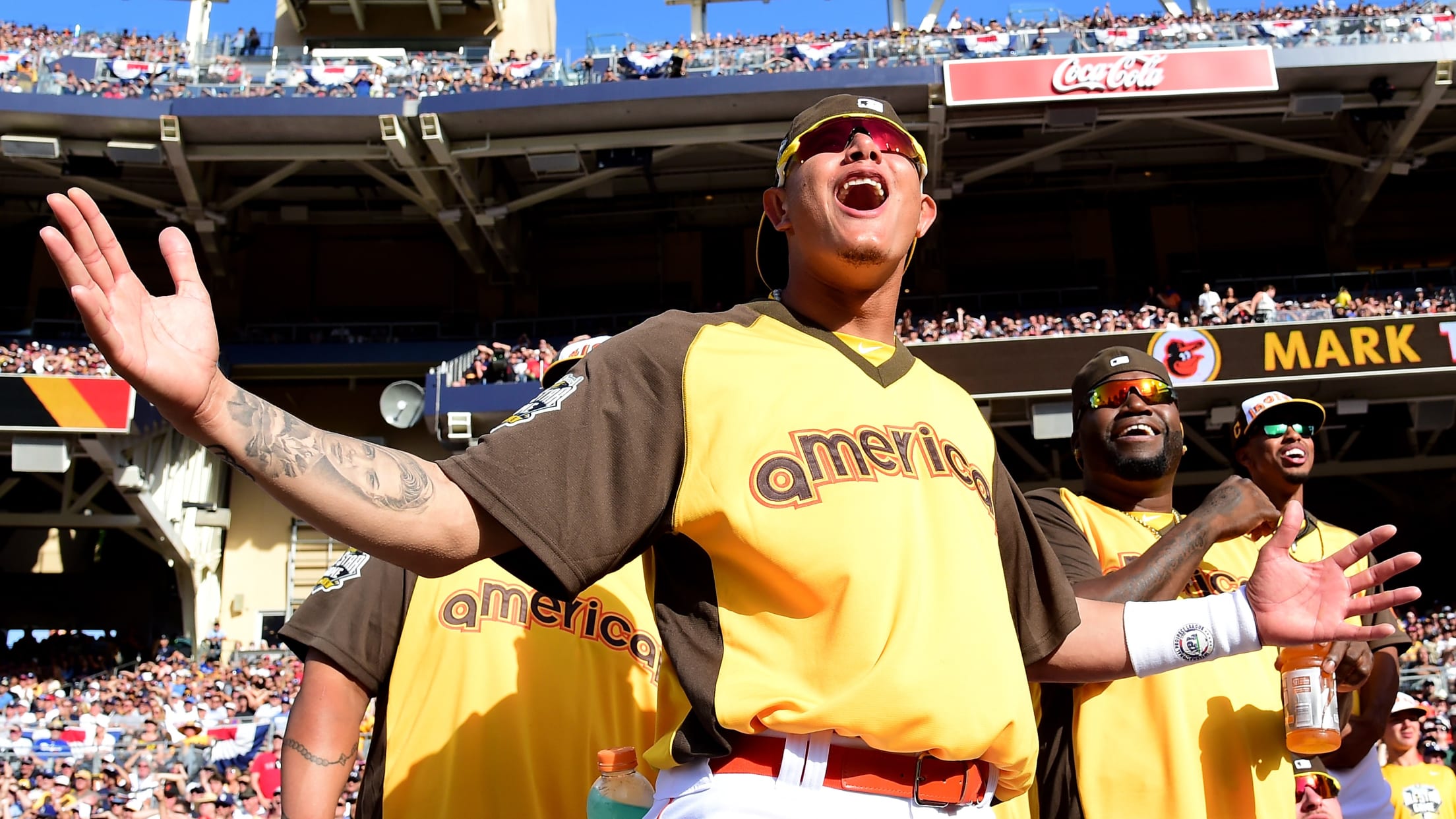 We all know Machado's going to be a superstar on the field for years to come. It's good to know that he'll look great doing it with the Padres.
Teams in this article:
Players in this article: