Manny Machado appeared to be wearing a White Sox hat while working out with Yonder Alonso and Jon Jay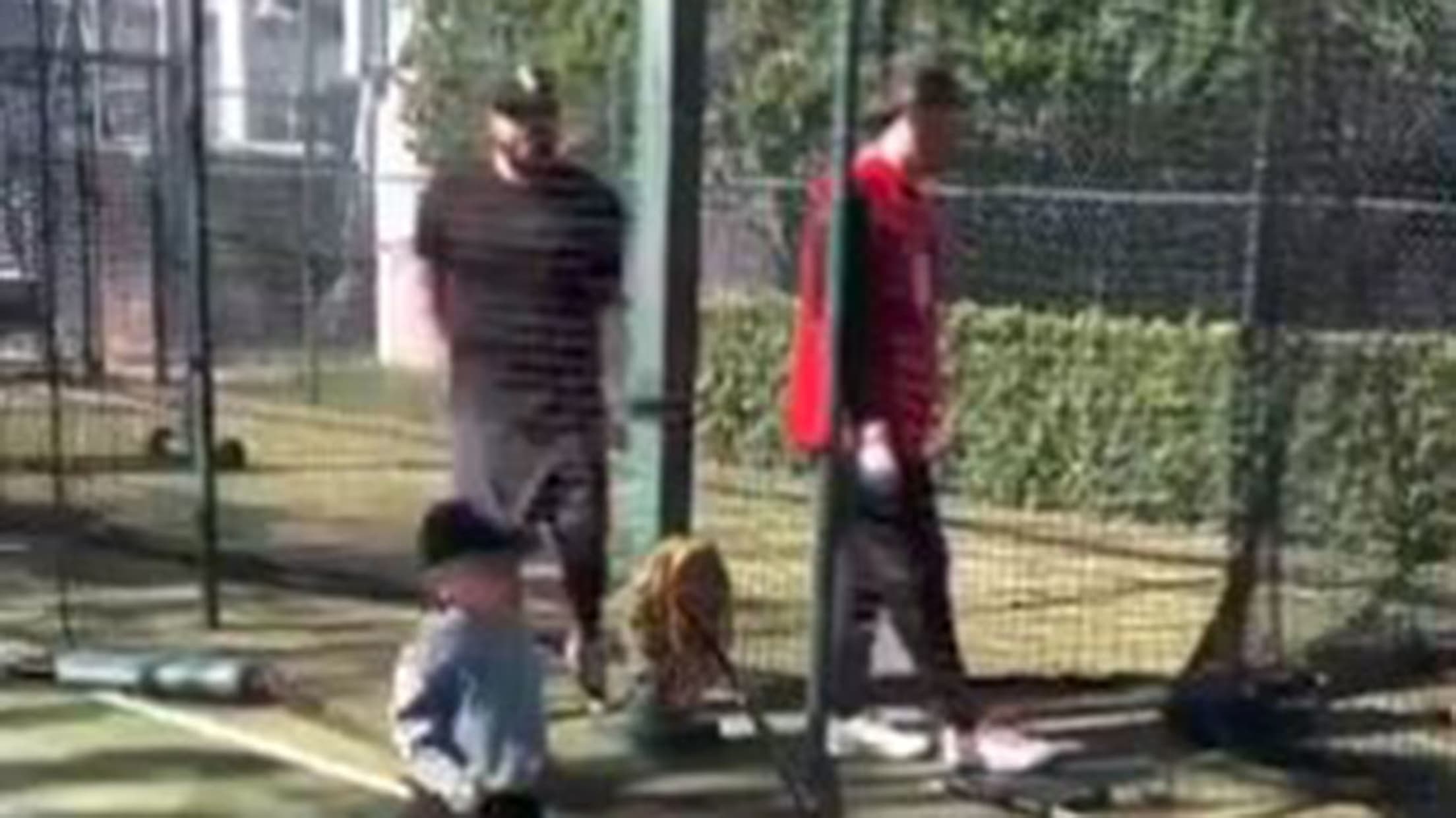 (Chesterton, Eric)
Manny Machado's free agency this offseason has led some fans to attempt to read tea leaves -- and, sometimes, create their own tea leaves -- in search of answers as to his eventual destination. Were the White Sox sending a message to Machado by trading for his brother-in-law Yonder Alonso? What does it mean that the Phillies hired a former Orioles coach? Depending on who you ask, these moves mean anything from nothing to everything.
On Thursday, video surfaced from Alonso's wife's Instagram showing someone who resembles Machado working out with Alonso and Jon Jay. Even more interesting: The person in question also may be wearing a White Sox hat:
Um...am I going crazy or is Manny Machado wearing a White Sox hat in this video? pic.twitter.com/ZdXI3vh4nJ

— Mike (@ChiSoxFanMike) January 18, 2019
It's not confirmed whether that is Machado. As far as that hat Possibly Manny Machado is wearing, it appears to be a White Sox hat ... maybe?
Tweets by josh_dop
We're clearly in desperate territory here as fans look far and wide for evidence that the 26-year-old shortstop will join their team. Even if this is Machado with a White Sox hat, a simple enough explanation is that he's showing support for his two friends who recently joined the team. You can't blame him for cheering for them.
If Machado does end up on the South Side, though, be sure to credit Amber Alonso for breaking the news first.
Teams in this article:
Players in this article: