Manny Machado's recent Instagram story confirms where he's signing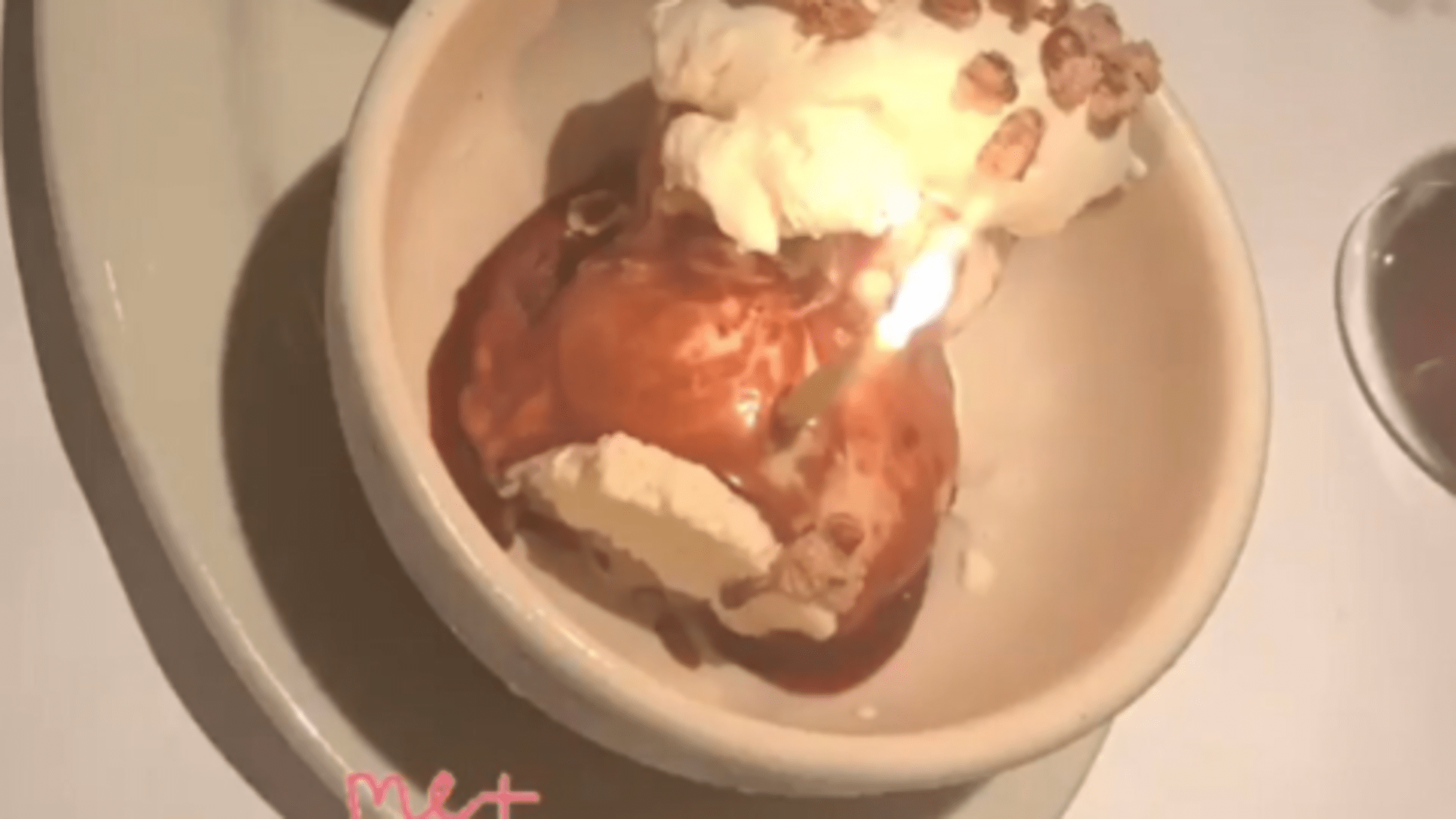 The 2018-19 Hot Stove season has been pretty spicy thus far. The Mariners have done like 35 trades, six-time All-Star Paul Goldschmidtgot dealt to St. Louis, Patrick Corbin spurned the Yankees to sign with the Nats and we've had our fair share of decently interestingBryce Harper rumors.
But one thing that's been mysteriously missing from the baseball world is the presence of any substantial Manny Machado rumors. There's been a ton of debate about whether his postseason antics and potential disdain for hustle have limited his market, but we've yet to hear anything too hot about the superstar's future home.
Until now. Look at what Machado posted on his Instagram story last night.
At first glance this looks like another famous dude throwing his delicious ice cream up on the gram, but if you look closely at the pink writing you'll see the word "Met."
The only reasonable explanation for this has nothing do with this writing actually saying "Me + You" and being screencapped at a very particular moment, it's that Machado is about to ink a deal with the Mets. Also, if you pause the video at a different point, the script says "Me + Yo" which can only mean Manny is going to link up with Yoenis Céspedes, on the Mets!
But not everyone is convinced that Manny's cryptic pic signals a move to NYC. In fact, it may be a sign that the former Oriole is getting close to finalizing a contract with the D-backs.
Machado just posted this picture of his dessert

Dessert ➡️ desert ➡️ Arizona ➡️ MACHADO TO DBACKS CONFIRMED

🌵🌵🌵🌵🌵 pic.twitter.com/8cVCHdG5kF

— Cespedes Family BBQ (@CespedesBBQ) December 7, 2018
Another line of thinking sees this ice cream photograph as definitive proof that Machado will be making his way to Denver to link up with Nolan Arenado and the Rockies.
Y'all are all wrong. Nuts on top of ice cream. You make ice cream from snow. The Rockies have snow and he would be nuts to sign there. CONFIRMED. Machado to the Rockies.

— Brian Murphy (@Bmurphy47) December 7, 2018
With so little actual news bubbling up about Machado, all we know is that his ice cream social Thursday night has to mean something. What genius theories do you have about what Machado's dessert Instagram has to say about his baseball future? Share them with us @Cut4 and @CespedesBBQ.
Teams in this article:
Players in this article: