The Phillies should sign Bryce Harper and Manny Machado and become MLB's Miami Heat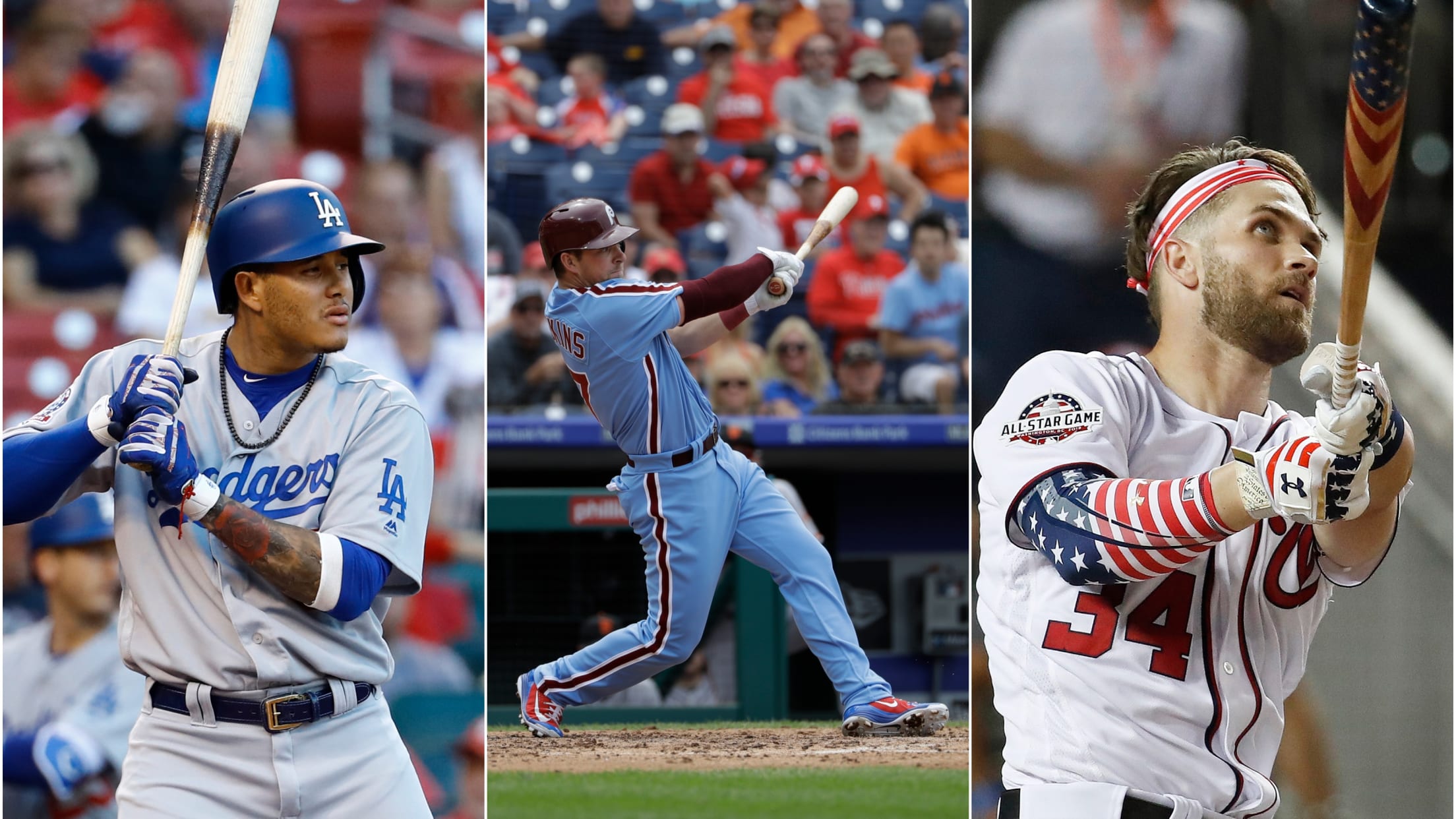 Ever since LeBron James and Chris Bosh teamed up with Dwyane Wade on the Miami Heat in the summer of 2010, NBA teams have focused on forming their own "Big Threes" in the hopes of winning a championship. "The Decision" was also interpreted as a sea change in how NBA free agency worked. From then on, the top players in the game could make decisions together in free agency and choose to join forces to form a team. It was pickup basketball, except on a much higher scale.
This offseason, the free agencies of Bryce Harper and Manny Machado represent a similar situation to the summer of 2010 in the NBA. Two of the top players in the game are free to choose their next team while firmly in their prime years. Now, they could just do what free agents have always done and make their own individual decisions and probably end up on different teams. But that would be boring!
Instead, Harper and Machado should follow the path laid out by James and Bosh and join forces to form MLB's version of the Big 3 Miami Heat. And there is no better place to do that than with the Phillies.
They're on the upswing
The Heat won the NBA finals in 2006 with contributions from veteran players like Shaquille O'Neal, Gary Payton and Antoine Walker, but fell off in the following seasons as those players aged out of their productive years. Even in the lean years, though, they had a young star in Wade and a cadre of capable role players in Udonis Haslem, Joel Anthony, James Jones and Mario Chalmers.
In the two seasons prior to the arrival of the Big Three, the Heat improved to a fifth-place team in the Eastern Conference that got knocked out of the playoffs in the first round.
The Phillies' timeline is a bit longer. It has now been a decade since their 2008 World Series team and they had five lean -- i.e., sub .500 -- years from 2011-17. In '18, they arrived as a true postseason contender, leading the NL East after the All-Star break and remaining in the hunt for the NL East title until the final weeks of the season.
The addition of Harper and Machado would instantly transform the team from an interesting contender for a postseason spot to an interesting World Series pick, just as James and Bosh transformed the Heat from a playoff team to a perennial title contender overnight.
Harper and Machado would join established stars
Just as James and Bosh joined Wade to form a true Big 3, Harper and Machado would join stars in Philly. Aaron Nola was a finalist for the NL Cy Young Award in 2018.
Rhys Hoskins has been hitting tons of dingers since he debuted in the summer of 2017.
Hoskins and Nola are the two biggest stars currently in Philadelphia, but both Pat Neshek and Odúbel Herrera have both been All-Stars in recent years. Their No. 2 starter, Jake Arrieta, won the NL Cy Young Award in 2015. In other words, the Harper-Machado Phillies would be instantly recognizable.
The supporting cast is mostly in place
In addition to Wade, the Heat also had a supporting cast of Anthony, Haslem, Jones and Chalmers ready to back a run at an NBA title. Beyond the stars and former All-Stars already in Philadelphia, the Phillies already have a deep roster ready to be a quality backdrop to a star-heavy top of the roster.
César Hernández and Carlos Santana are on-base machines at the top of the lineup. Nick Pivetta and Vince Velasquez are capable mid-rotation starters. And their bullpen of Seranthony Domínguez, Héctor Neris, Vìctor Arano, Edubray Ramos, Tommy Hunter and Neshek is deep, young and well-suited for an era of heavy bullpen usage.
They have an exciting, young manager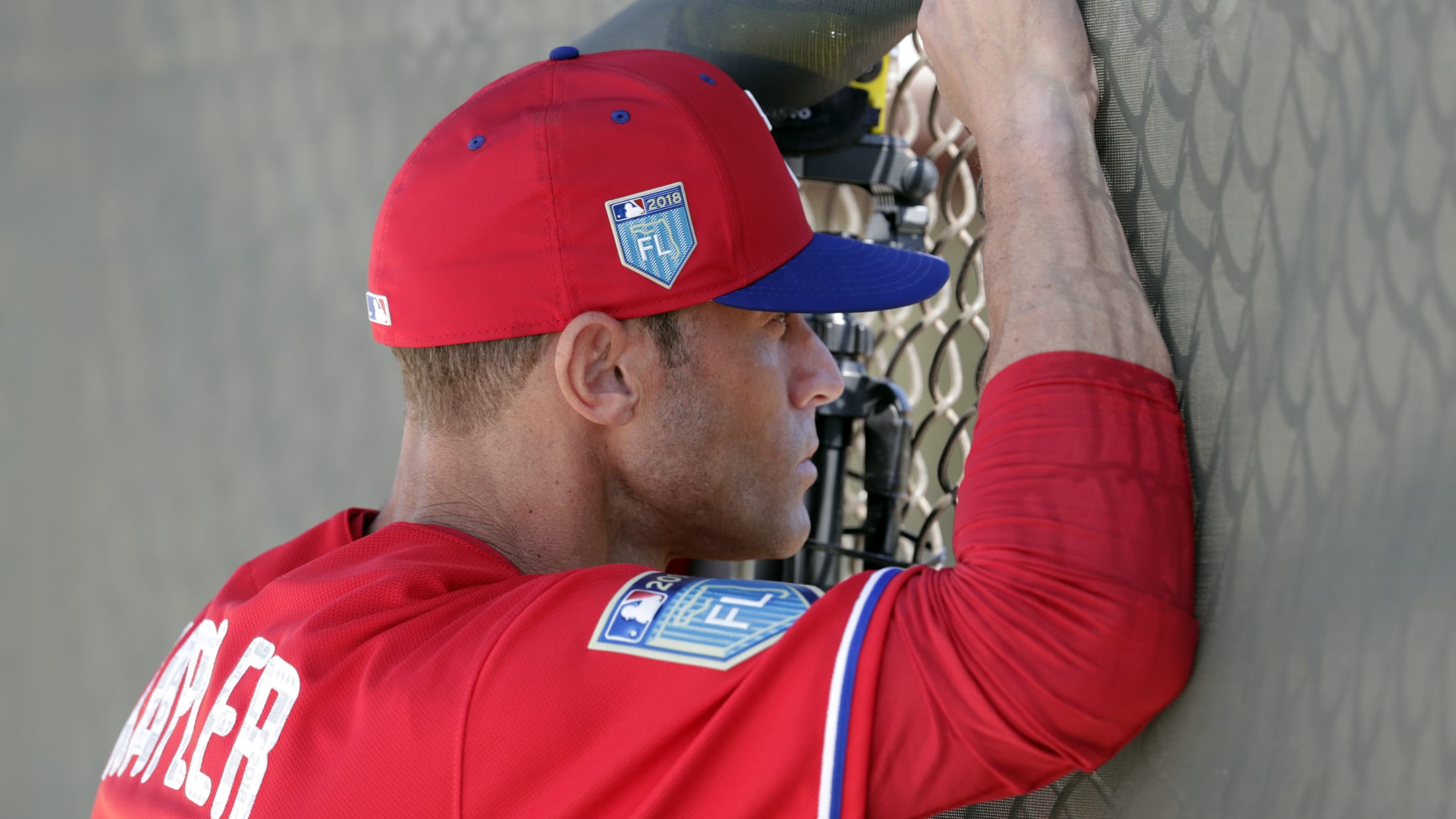 Two years before the Big Three came to pass in Miami, the Heat made an unconventional coaching hire in promoting assistant coach Erik Spoelstra to replace Pat Riley. Not only was Spoelstra young, but he was seen as open to analytics in a way that many coaches were not. Prior to becoming the head coach, he was credited with player development successes.
Prior to 2018, the Phillies hired Gabe Kapler as their manager. Like Spoelstra, Kapler was young and had a background in player development with the Dodgers. Additionally, Kapler made no secret of his willingness to work with an analytically-inclined front office to make decisions on the field.
If Harper and Machado want to join forces for form a dynasty, the legacy of the LeBron-Wade-Bosh Heat suggests that Philadelphia is just the place to make it happen.
Teams in this article:
Players in this article: