10 celebrities who love baseball's Opening Day more than you do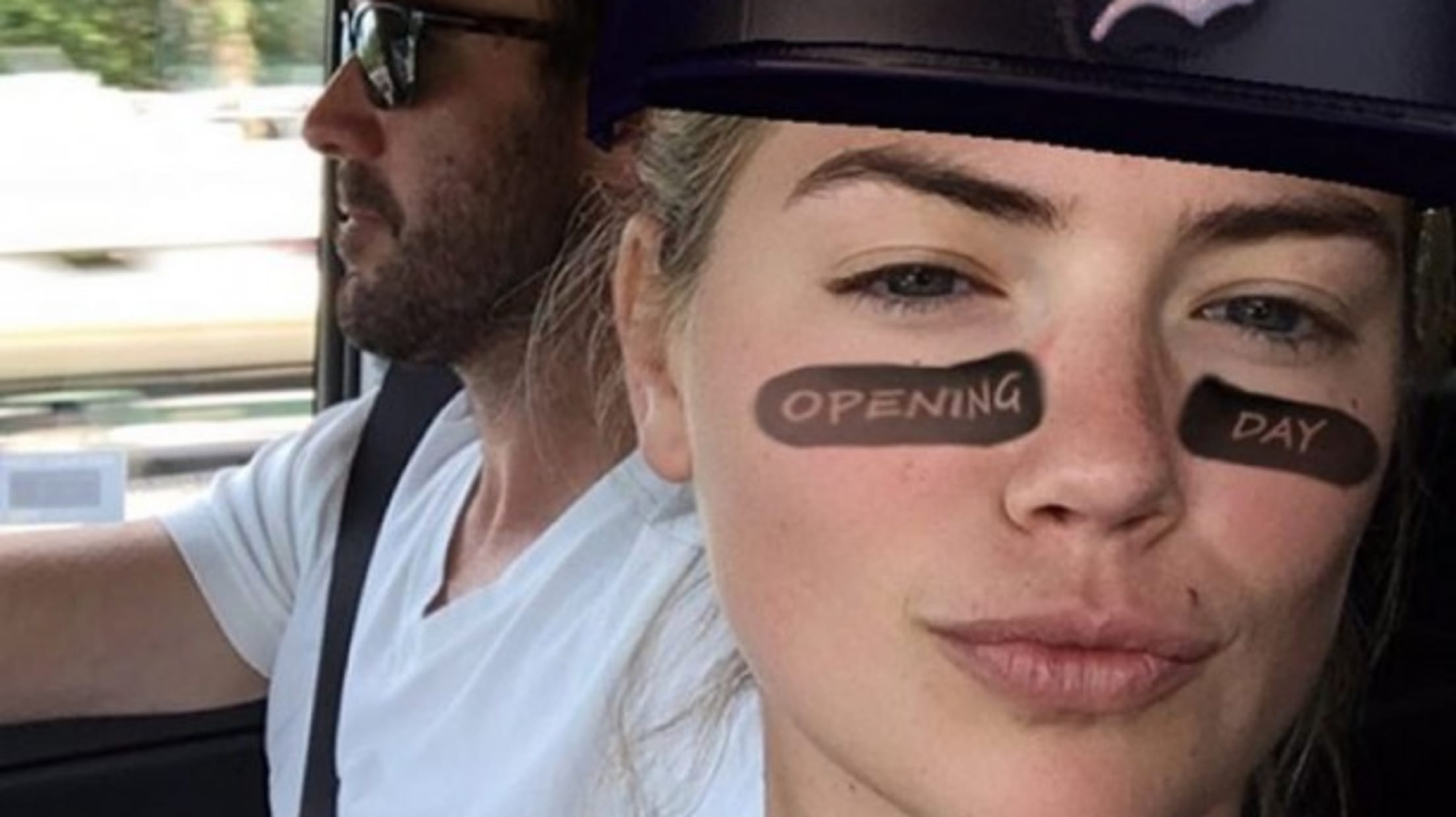 Well, the greatest date of the year is now upon us: MLB's Opening Day. Every team (besides the Mariners and A's) is tied for first place and has that magical dream of reaching the World Series.
And it's not just commoners like you and me attending ballparks across the U.S. and Canada to cheer on our favorite players, it's also celebrities. Big-time celebrities. Big-time, prime-time Hollywood-heavy celebrities. Here are 10 who've enjoyed Opening Days in the past. Maybe you'll see them out there on Thursday?
Bill Murray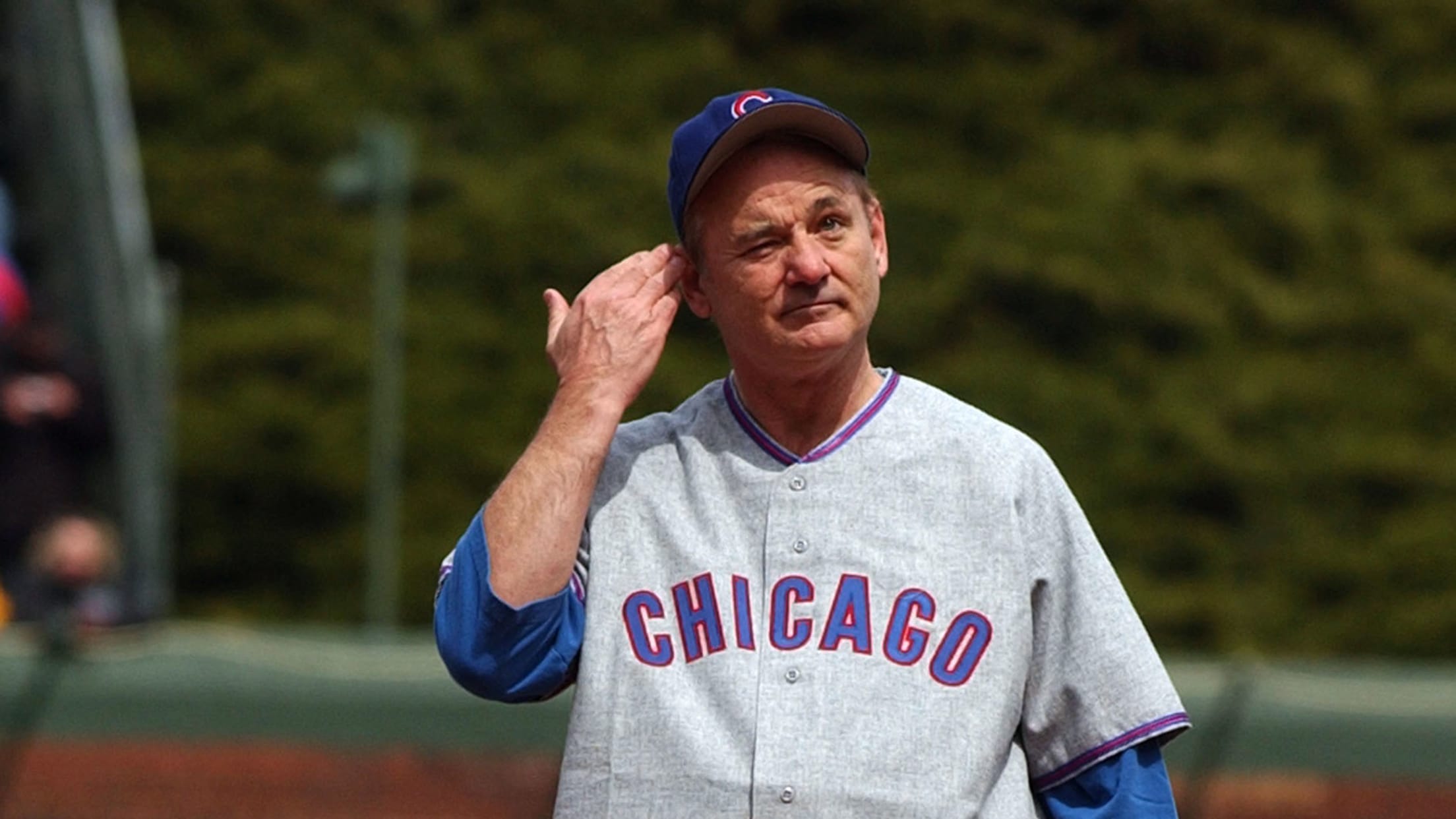 Murray is a longtime Cubs fan and, after years of torture, finally saw his hometown team win the World Series in 2016.
Jennifer Lopez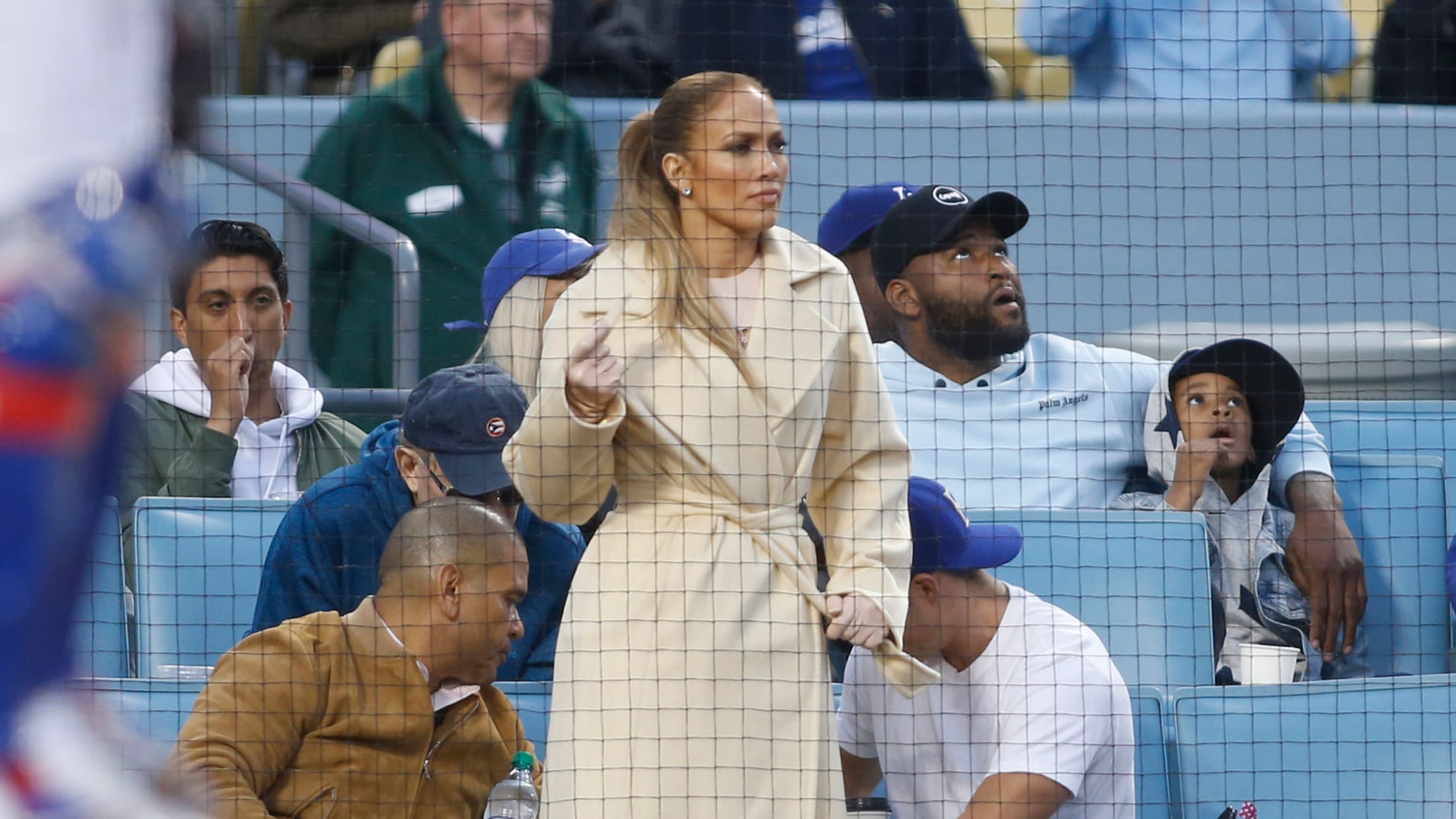 J-Lo has been to many Opening Days over the years, and this quintessentially stylish one is from last season. Later in the game, she made her way up to the booth to give some encouragement to her lesser half.
Spike Lee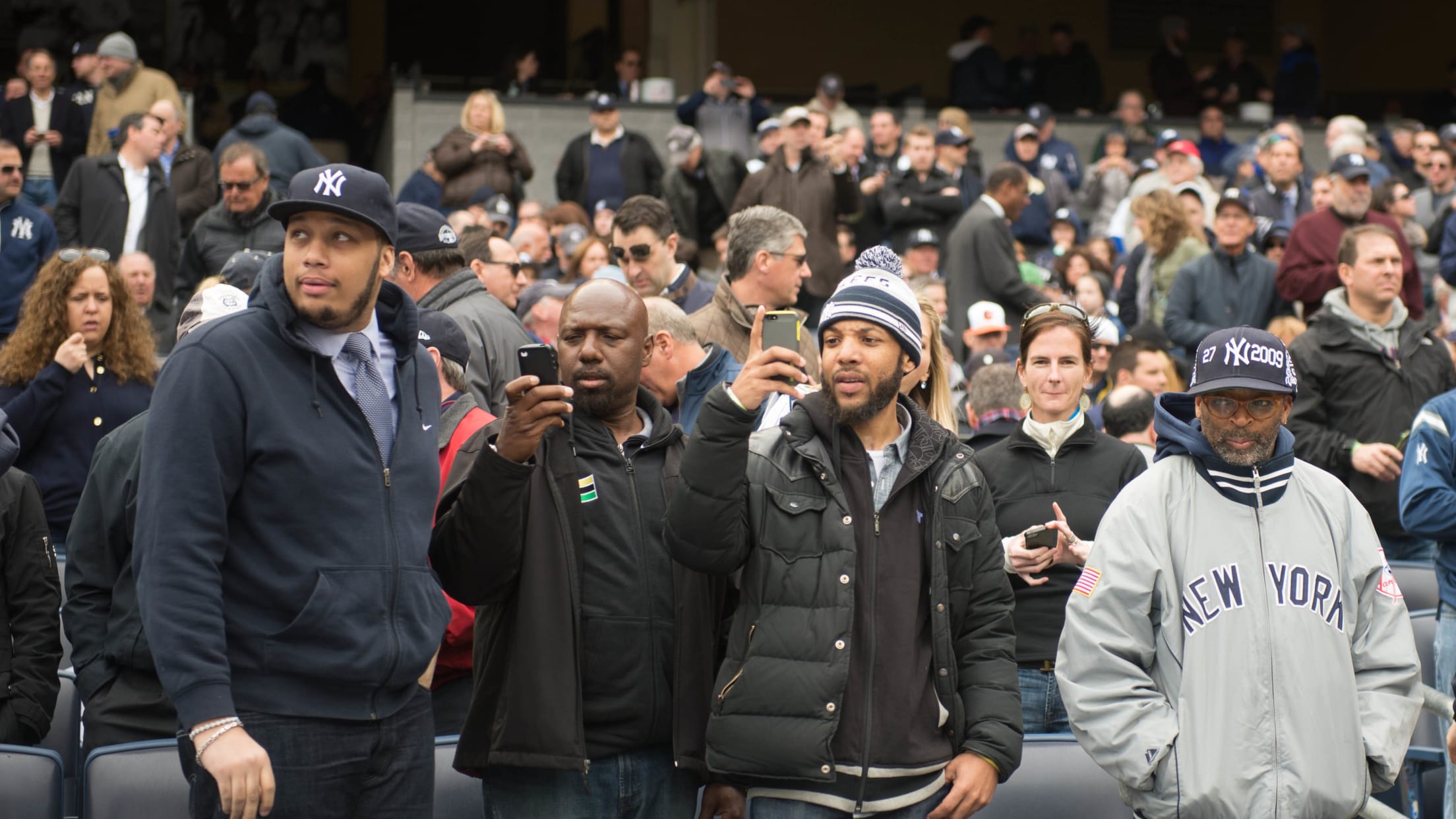 Spike is a constant figure at both Knicks and Yankees games and very much enjoys trolling rival teams. The specific photo above is from back in 2014. I have no idea who the other three guys are on the left.
Kate Upton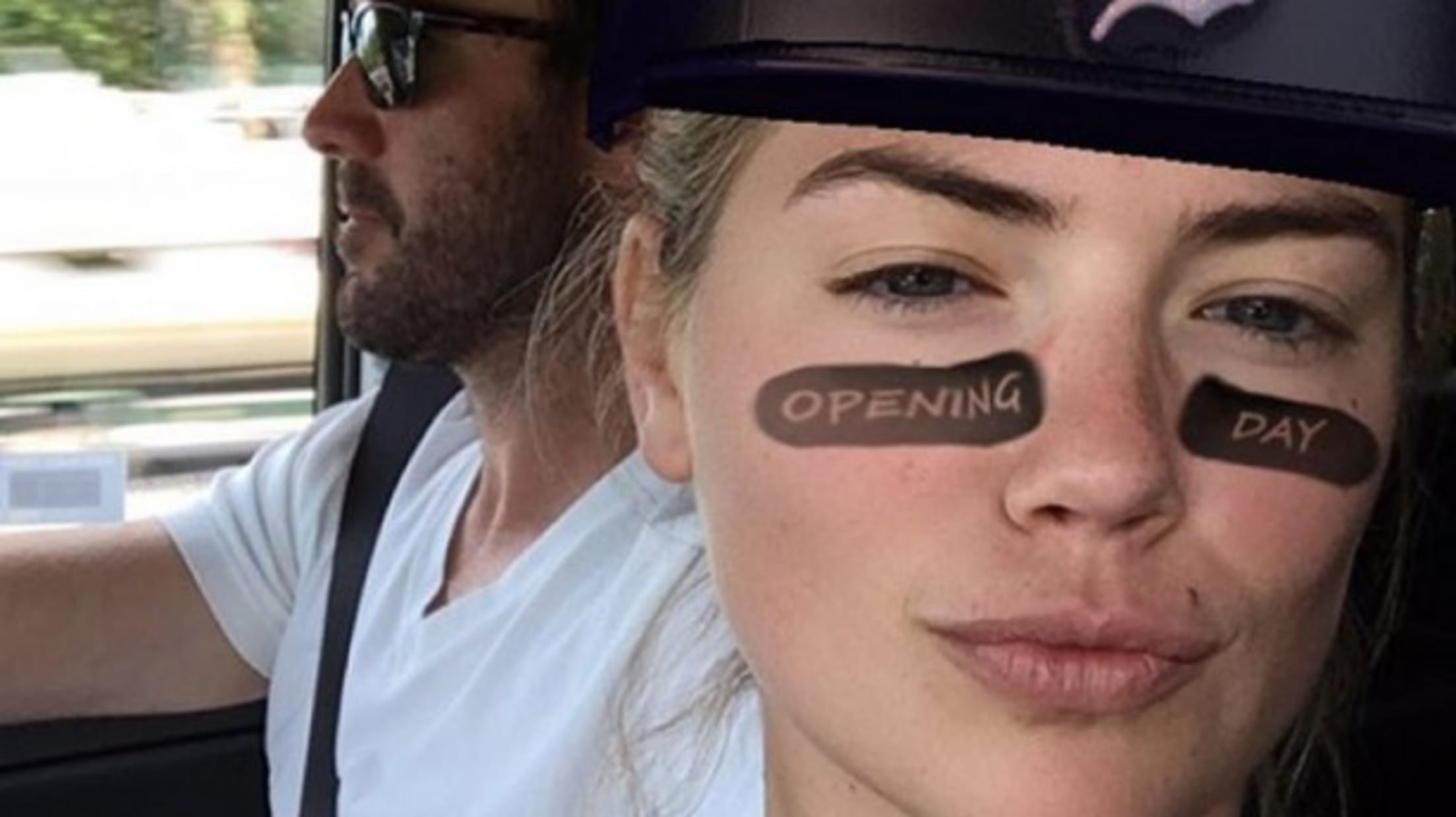 Justin Verlander's supermodel wife went all out in 2016 for the Tigers opener -- as you can clearly see by the "Opening Day" eye black in the above image. This is far from the last time they'd look cute together either before or during a baseball game.
Martha Stewart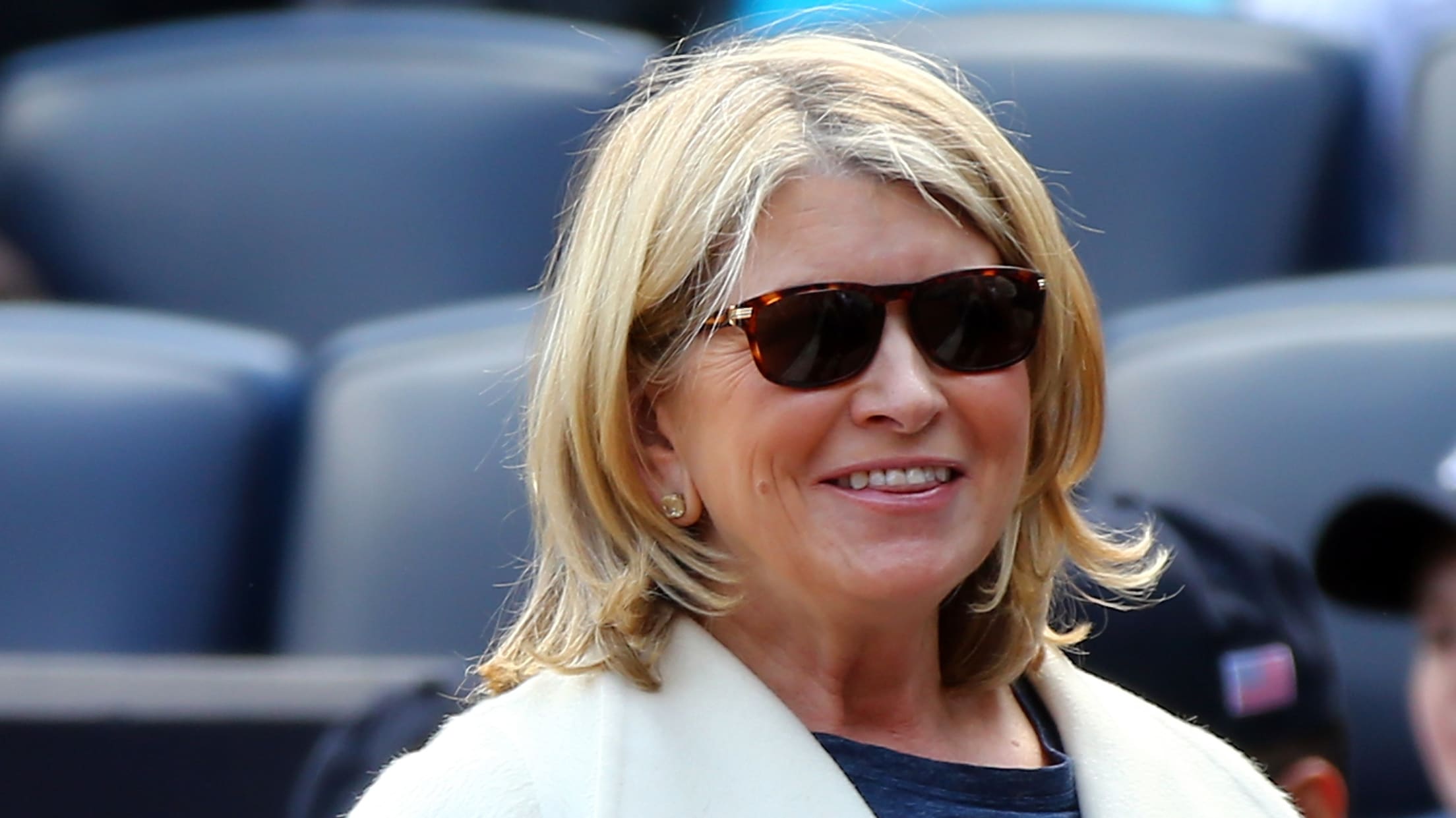 Notoriously known as M. Diddy, Stewart took in Opening Day action in the Bronx in 2014. Unfortunately, she didn't throw a first pitch, which is a loss for all of us.
Ben Affleck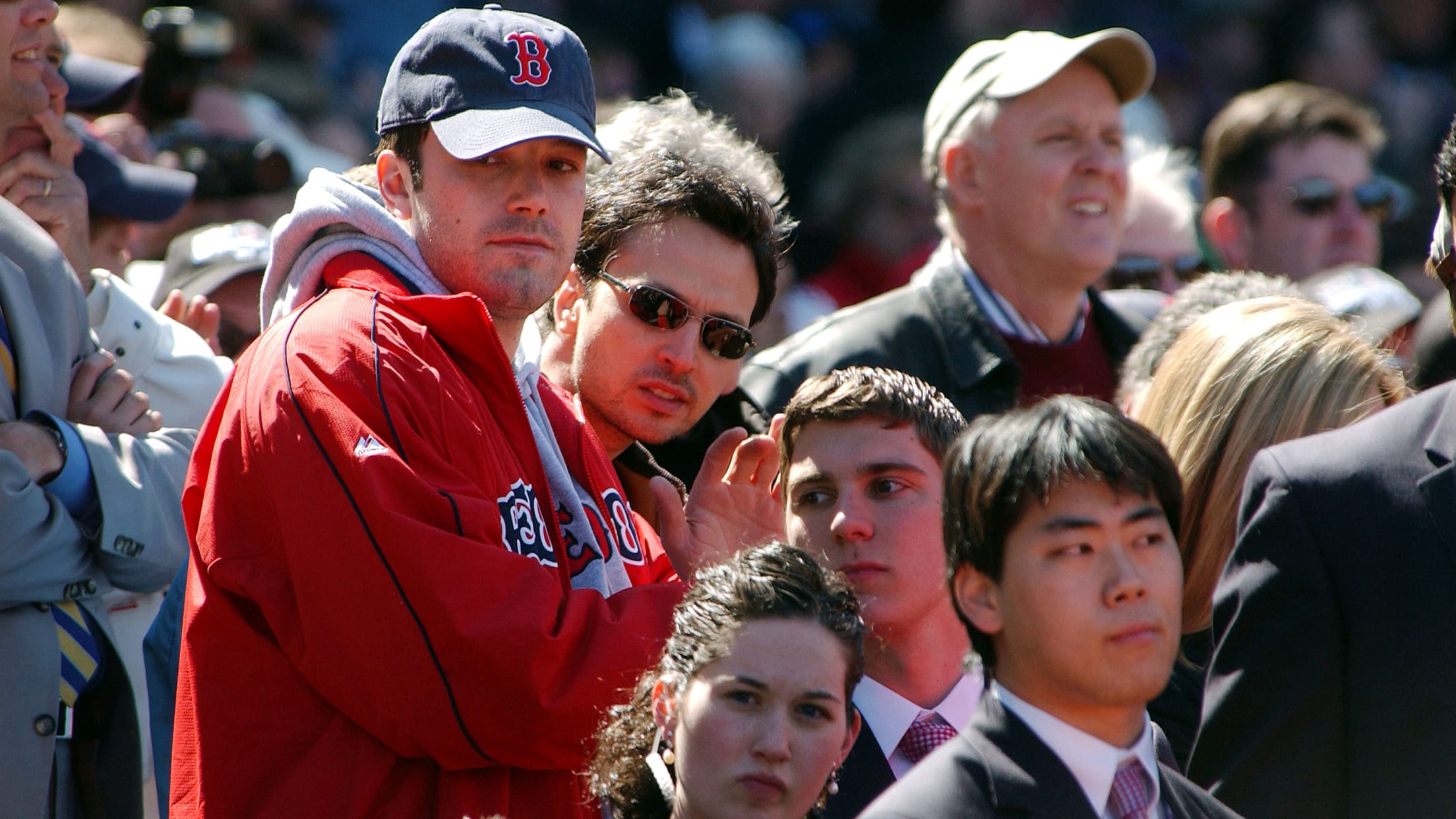 The city of Boston's biggest fan has frequented Opening Day at Fenway Park many, many times, and of course he was there in 2005 after the Red Sox's first World Series victory in 86 seasons. Although, he does look a little uneasy in this photo? (Also, John Lithgow!)
Emmy Rossum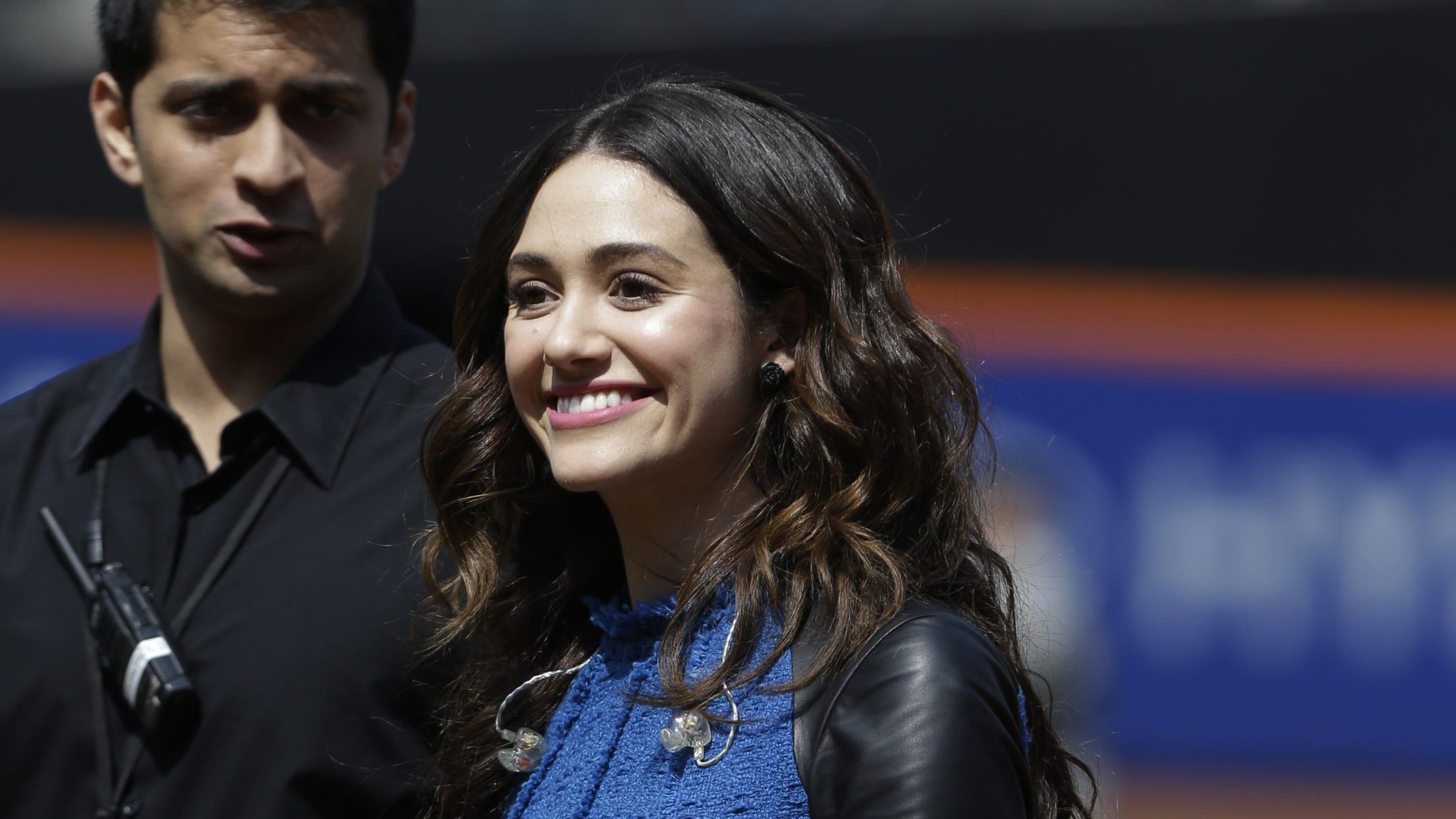 The Shameless star sang the national anthem at Citi Field in 2013. Probably a dream for the lifelong Mets fan.
D.J. Khaled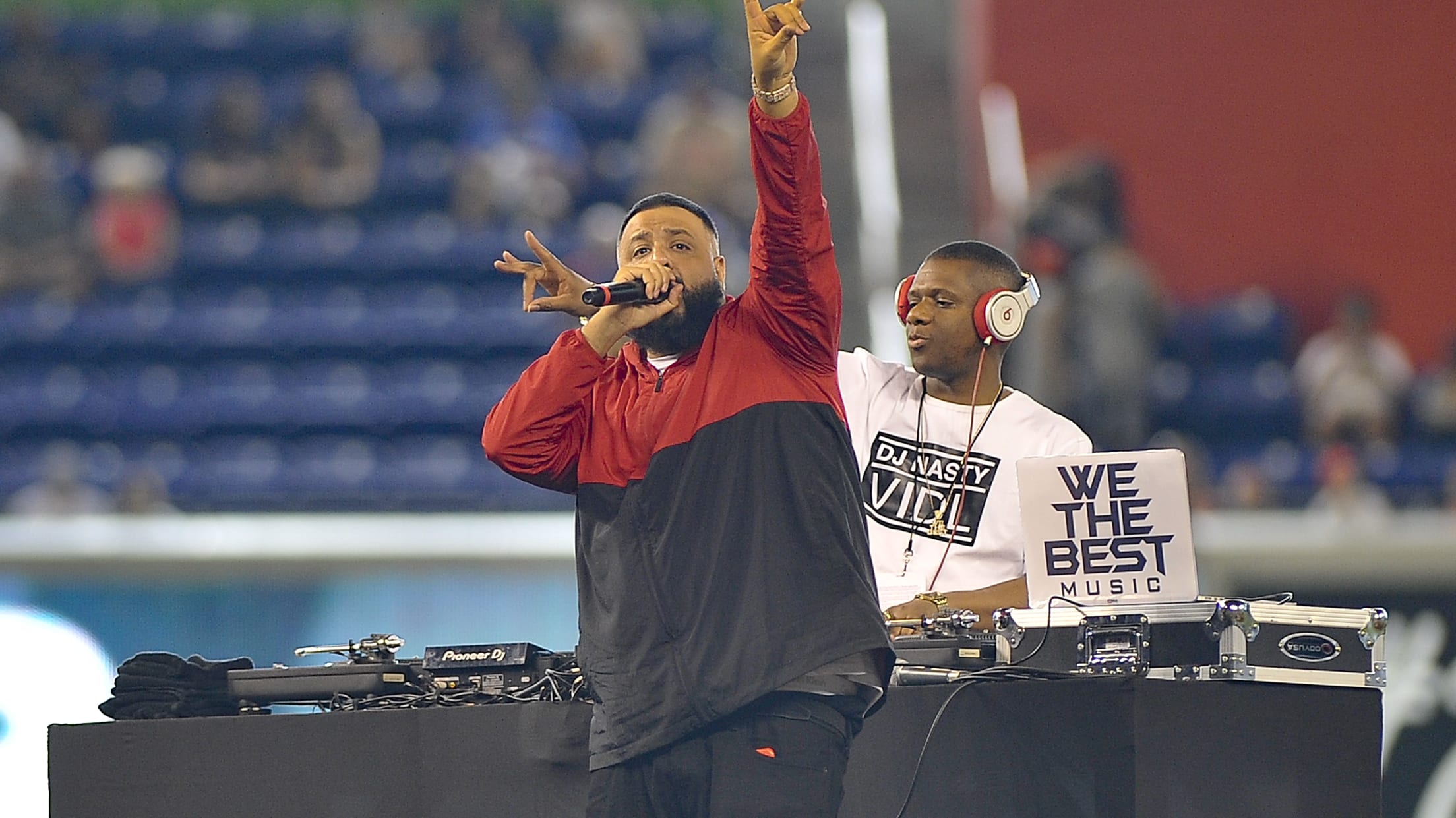 The man who does nothing but win could do nothing to help the Marlins win on Opening Day at Marlins Park in 2018.
Jerry Seinfeld and Larry David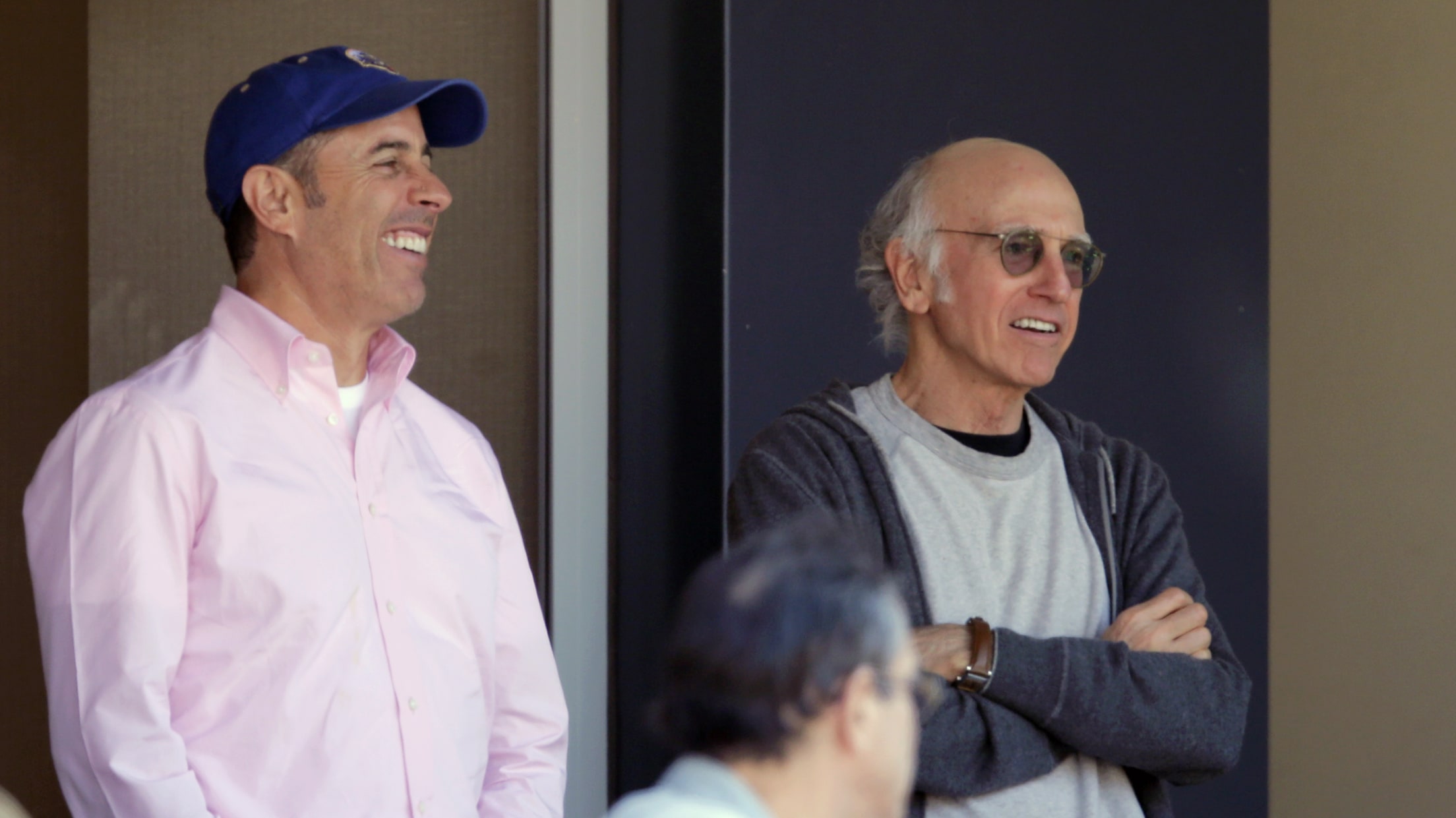 Are these two ever not at a Mets game?
Barack Obama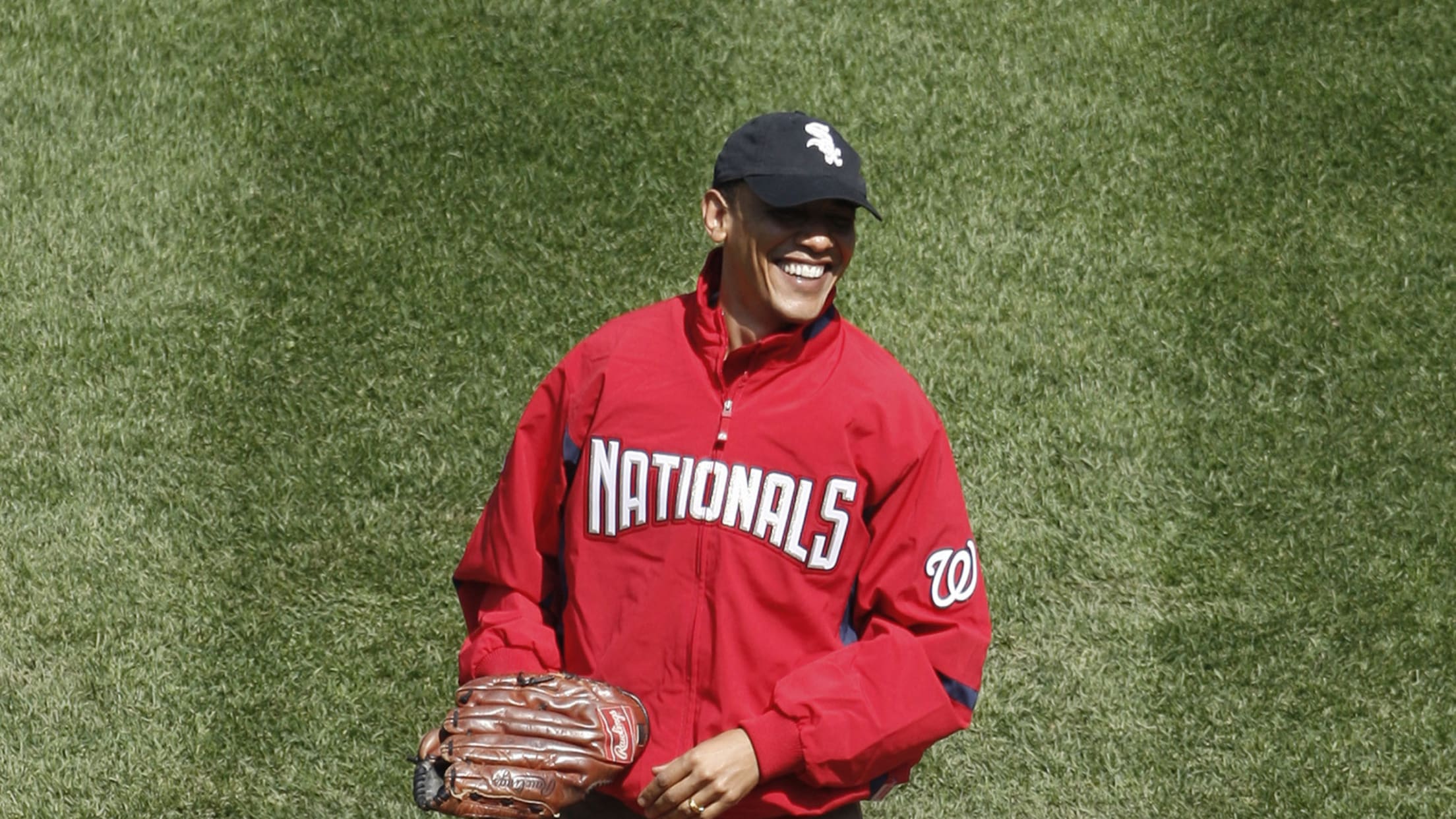 Only the coolest president of all time could pull off the two-team allegiance during his first pitch in 2010.
Matt Monagan is a writer for MLB.com. In his spare time, he travels and searches Twitter for Wily Mo Peña news.