Alex Rodriguez wore his World Series ring while proposing to Jennifer Lopez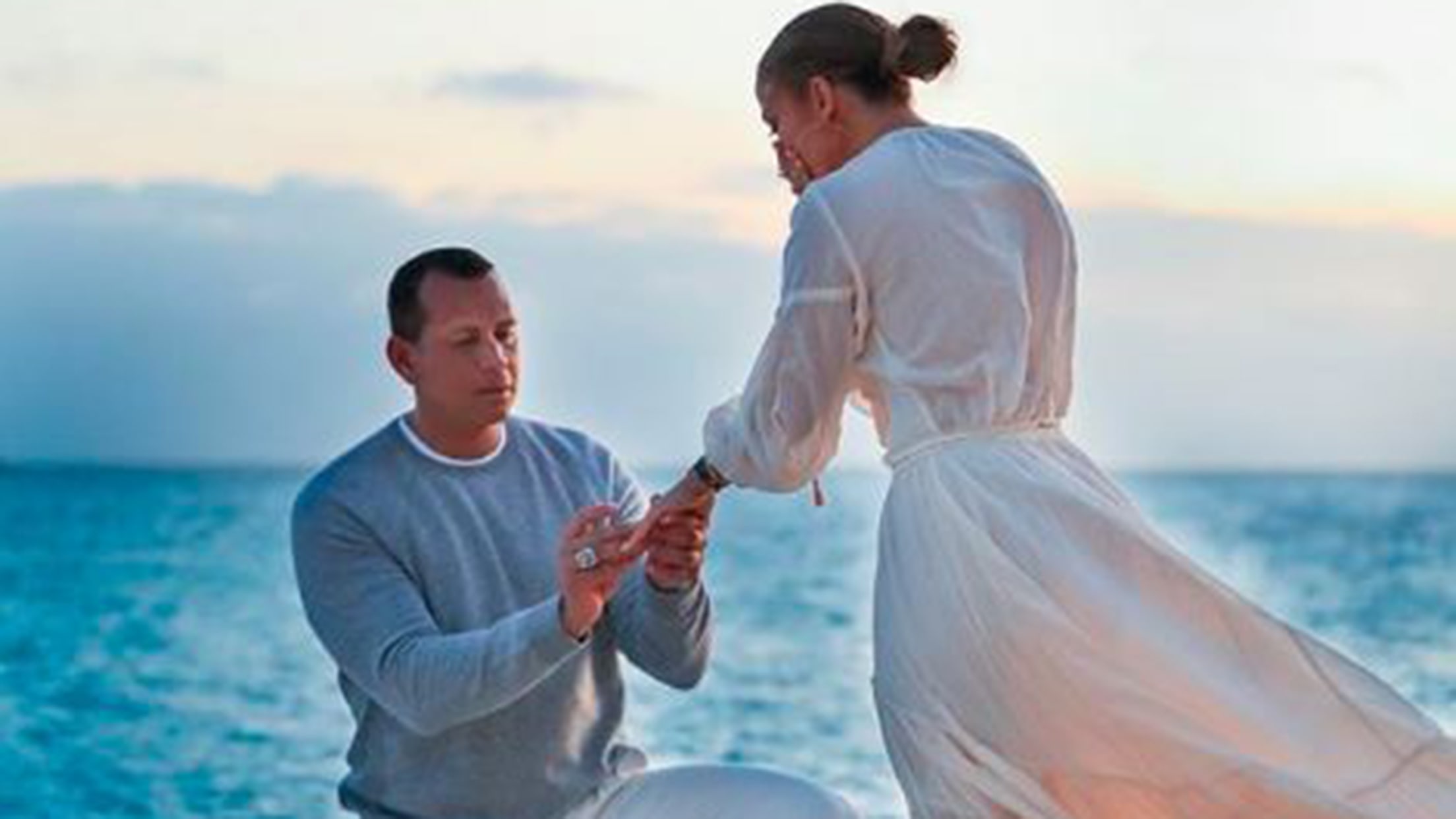 On Saturday, Alex Rodriguez proposed to Jennifer Lopez with a diamond ring that seems too big to wear comfortably. Of course, she said "yes" and went on to prove that the ring was indeed wearable despite appearances.
After many long and trying days, A-Rod finally gave us a look at how the engagement went down. Both were wearing all-white outfits -- save A-Rod's sweater to battle the cold -- on the beach. And, what's that? It looks like A-Rod was wearing his 2009 World Series ring!
Proposing can be a stressful experience. Perhaps A-Rod wore his ring to remind himself that, having won a World Series, proposing shouldn't be a big deal.
Whatever the reason, it seems to have worked and now both A-Rod and J-Lo have big shiny rings they can show off to their friends.
Eric Chesterton is a writer for MLB.com. He is an appreciator of the stolen base, the bunt against the shift and nearly every unconventional uniform design. He eagerly awaits Jamie Moyer's inevitable comeback.