Who are the best players to be named later in MLB history?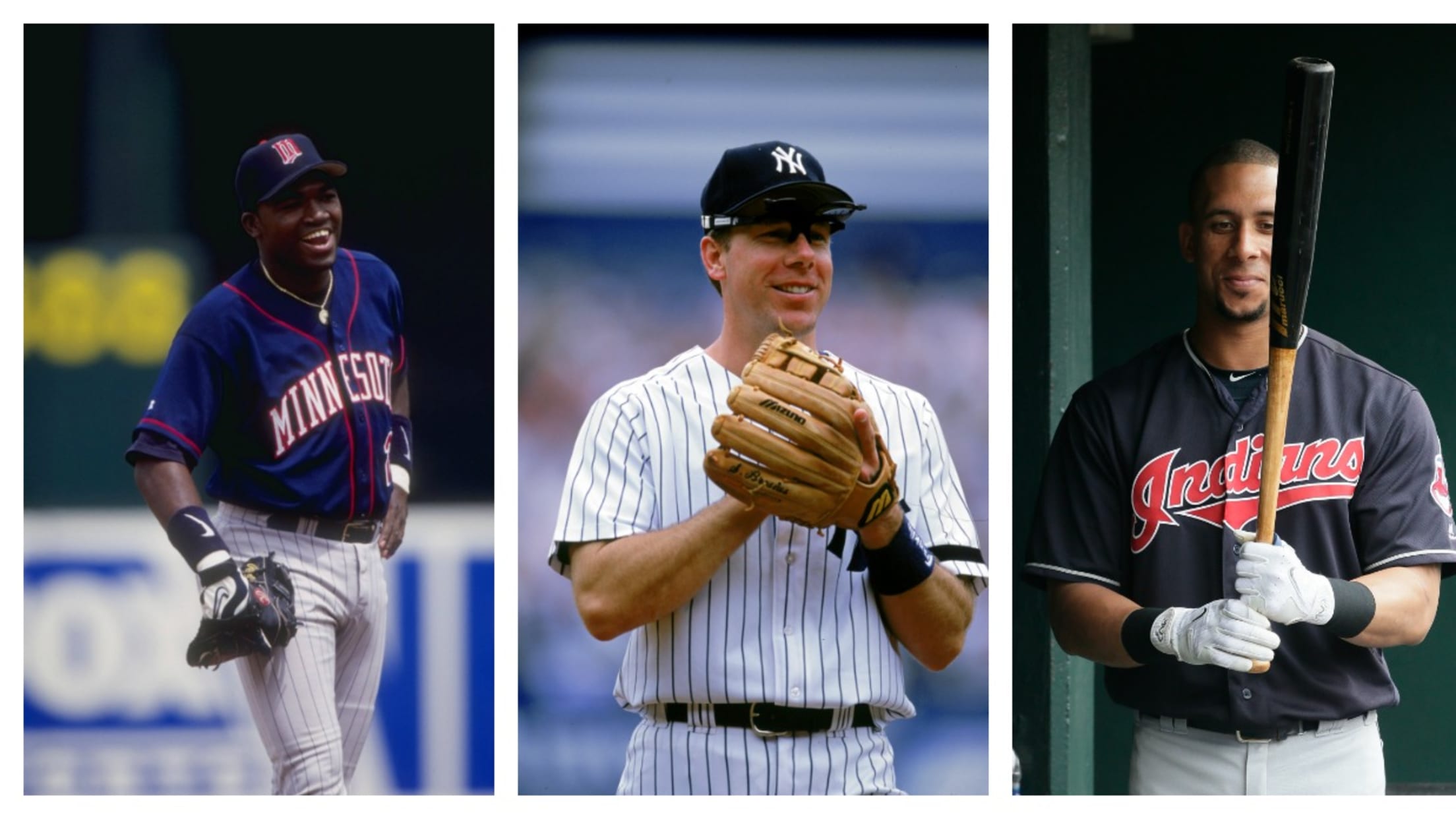 Another non-waiver Trade Deadline has come and gone, which means that baseball fans everywhere have been reintroduced to an old friend: the player to be named later. He pops up every year -- the return in a minor deal, a throw-in as part of a larger package -- only to be forgotten just as quickly as he appeared. It's hard to hang your hopes on the abstract idea of a player, after all, and historically speaking, the odds are very slim that a PTBNL will end up having a memorable career.
Of course, there's a reason we said "very slim" instead of "nil." As it turns out, some bona fide MLB stars got their start as players to be named later. (And that's not to mention guys who were eventually traded for themselves.)
David Ortiz
No, it's not how Papi wound up in Boston. Ortiz signed with the Red Sox (thanks to a helpful nudge from Pedro Martinez) in January 2003, after spending his first six seasons with the Twins. But it is how he wound up in Minnesota: The Twins sent veteran infielder Dave Hollins to Seattle in August of 1996, and then, a couple of weeks later, Seattle sent back Ortiz -- then a Class A prospect going by the name of David Arias -- to complete the deal.
Hollins actually played well for the Mariners, hitting .351 down the stretch, but Seattle fell short of the postseason. As for Ortiz, well, you know:
Michael Brantley
When Milwaukee agreed to send four players to Cleveland for CC Sabathia at the 2008 Deadline, it's safe to say they didn't think Brantley would be the piece they'd regret parting with. The headliner in that package was supposed to be slugging first baseman Matt LaPorta, a former top-10 pick and the Brewers' No. 1 prospect at the time.
LaPorta struggled over four seasons in Cleveland, but Brantley blossomed into a star, a well-rounded outfielder who just made his third All-Star Game in 2018. Of course, considering that Brantley only ended up in the deal because Sabathia carried the Brewers into the postseason -- "If we get to the playoffs, you get to pick [the final player]," Brewers GM Bob Melvin told his Cleveland counterpart Chris Antonetti, "if we don't, I get to pick" -- it's safe to say Milwaukee's comfortable with its decision.
Moises Alou
In Aug. 8, 1990, the Pirates sent two Minor Leaguers and a PTBNL to Montreal in exchange for veteran Expos lefty Zane Smith. That third player turned out to be Alou, and if you're wondering why Pittsburgh would so willingly part with a promising prospect who also happened to be a member of one of baseball's most decorated families, it made a lot more sense at the time. No one doubted that Alou could hit, but he'd yet to prove himself at the Major League level and he had trouble staying healthy -- sure enough, he wound up missing the entire 1991 season with a shoulder injury.
Eventually, though, Alou would put the injuries behind him and grow into one of the most consistent hitters in the game, a six-time All-Star who hit 332 homers over 17 big league seasons.
Jason Schmidt
Schmidt entered the 1996 season as one of the most heralded prospects in baseball. But he struggled in his first taste of Major League action, and with Atlanta looking to ride its Hall of Fame rotation to another World Series title, the Braves weren't in a position to be patient: They struck a deal for Pirates starter Denny Neagle, and the two teams landed on Schmidt as a PTBNL a couple of days later.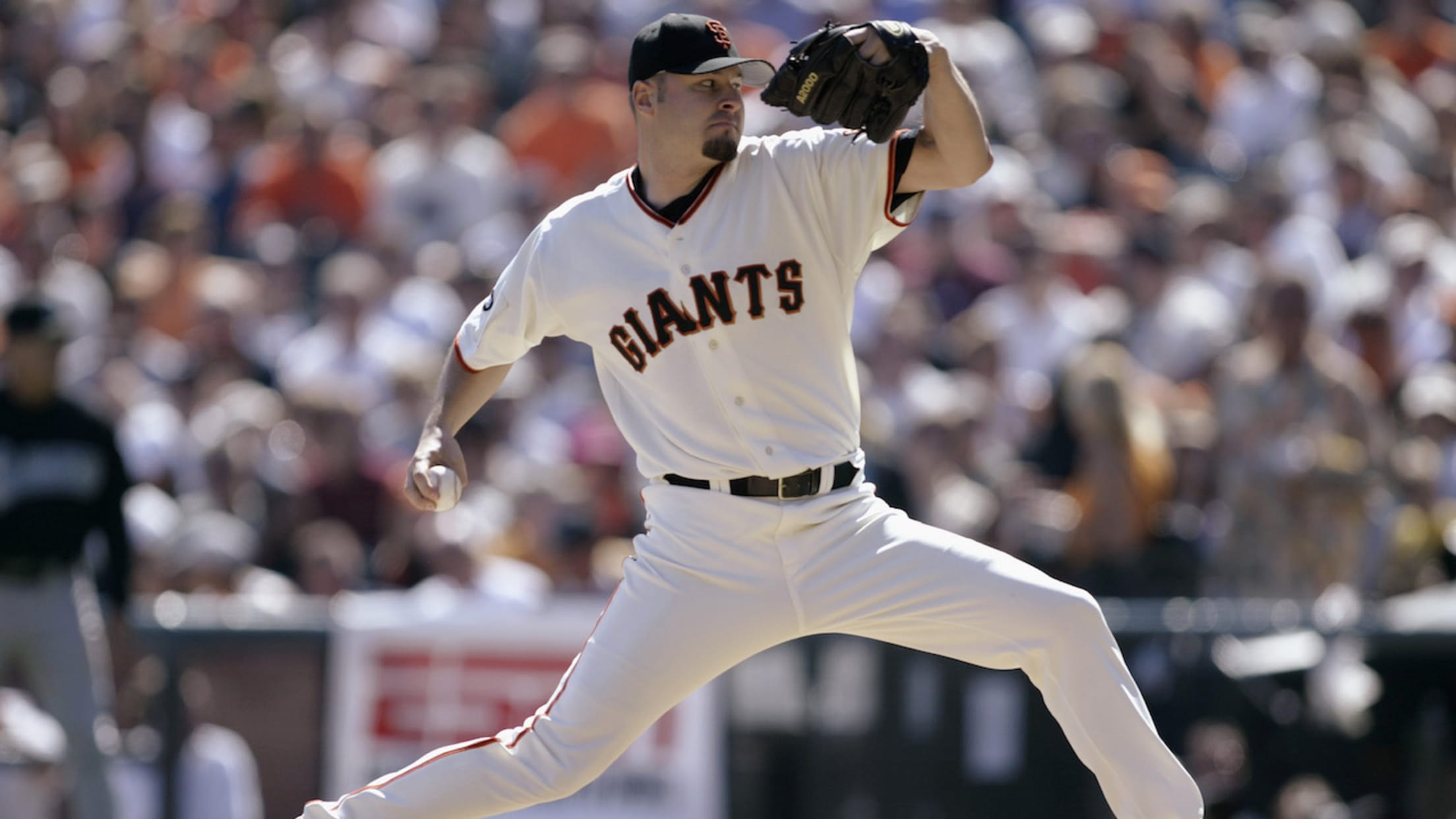 Of course, Schmidt can hardly be considered a bust. He put together some solid seasons with the Pirates, then signed with the Giants as a free agent and took off: The righty helped San Francisco reach the World Series in 2002, then led the National League in ERA and finished second in NL Cy Young voting in 2003.
Shoeless Joe Jackson
There was no question that young Joe Jackson could hit. In his first Major League game with the Philadelphia A's late in 1908, the 20-year-old picked up a hit and an RBI -- enough for the local papers to dub him "the find of the season" -- and he followed it up by leading the South Atlantic League in batting average in 1909.
There was a question, however, as to whether the South Carolina native could handle playing in the big city. He celebrated that sparkling debut by sneaking back to his hometown due to homesickness, and he never seemed fully comfortable with Philly life. After struggling as a late call-up in 1909, legendary manager Connie Mack decided to cut bait, including Jackson in a trade to Cleveland for Bris Lord and $6,000. The rest, as they say, is baseball history.
Scott Brosius
Kenny Rogers had established himself as an All-Star in Texas, but he had a hard time living up to the big free-agent contract he signed with the Yankees in Dec. 30, 1995. After posting an ugly 5.65 ERA in 1997, New York had seen enough, and set about trying to get whatever they could for the lefty.
"Whatever they could," as it turned out, was Scott Brosius, a glove-first third baseman coming off a season in which he'd hit just .203 with 11 homers. It seemed like the quintessential buy-low move, the primary goal being to cut bait rather than to get anything of value. It turned out to be a lot more than that:
Jesse Orosco
Orosco is synonymous with the Mets: He's probably the best reliever in team history, even finishing third in NL Cy Young voting in 1983, and he was on the mound for the final out of the team's miraculous 1986 World Series win.
But New York wasn't the lefty's first team -- that was the Twins, who drafted Orosco in the second round of the 1978 Draft. A year later, though, Minnesota saw a chance to upgrade its rotation by acquiring longtime Mets starter Jerry Koosman, and Orosco became a Met.