These Blue Jays fans showed off some adorable homemade signs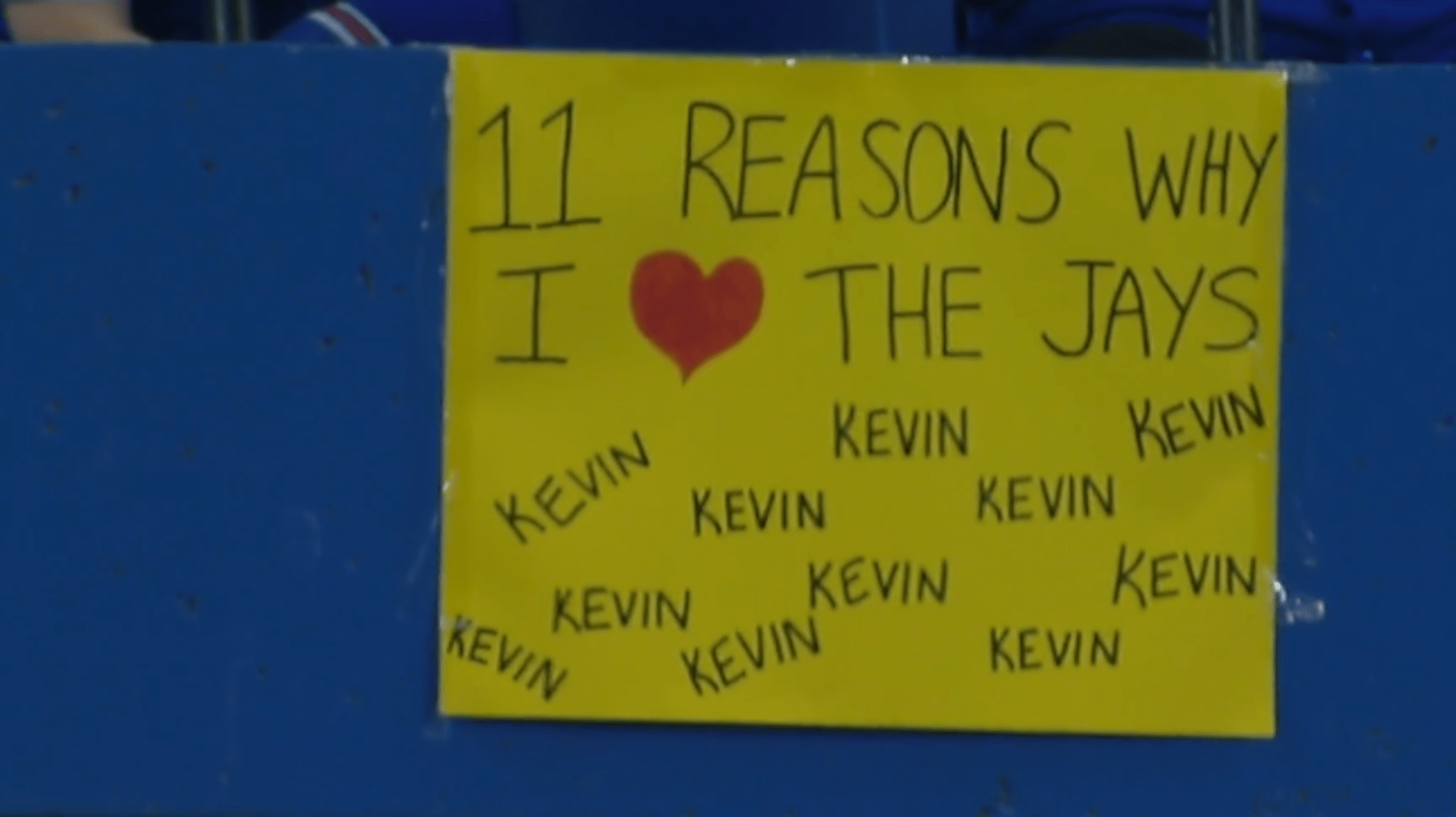 When you're a kid, getting to make and bring a sign to a baseball game is a truly joyous moment. And because children are usually overflowing with creativity, kid-made baseball posters tend to be particularly wonderful. During the Blue Jays game Monday afternoon against the Tigers, we saw a downright adorable baseball sign.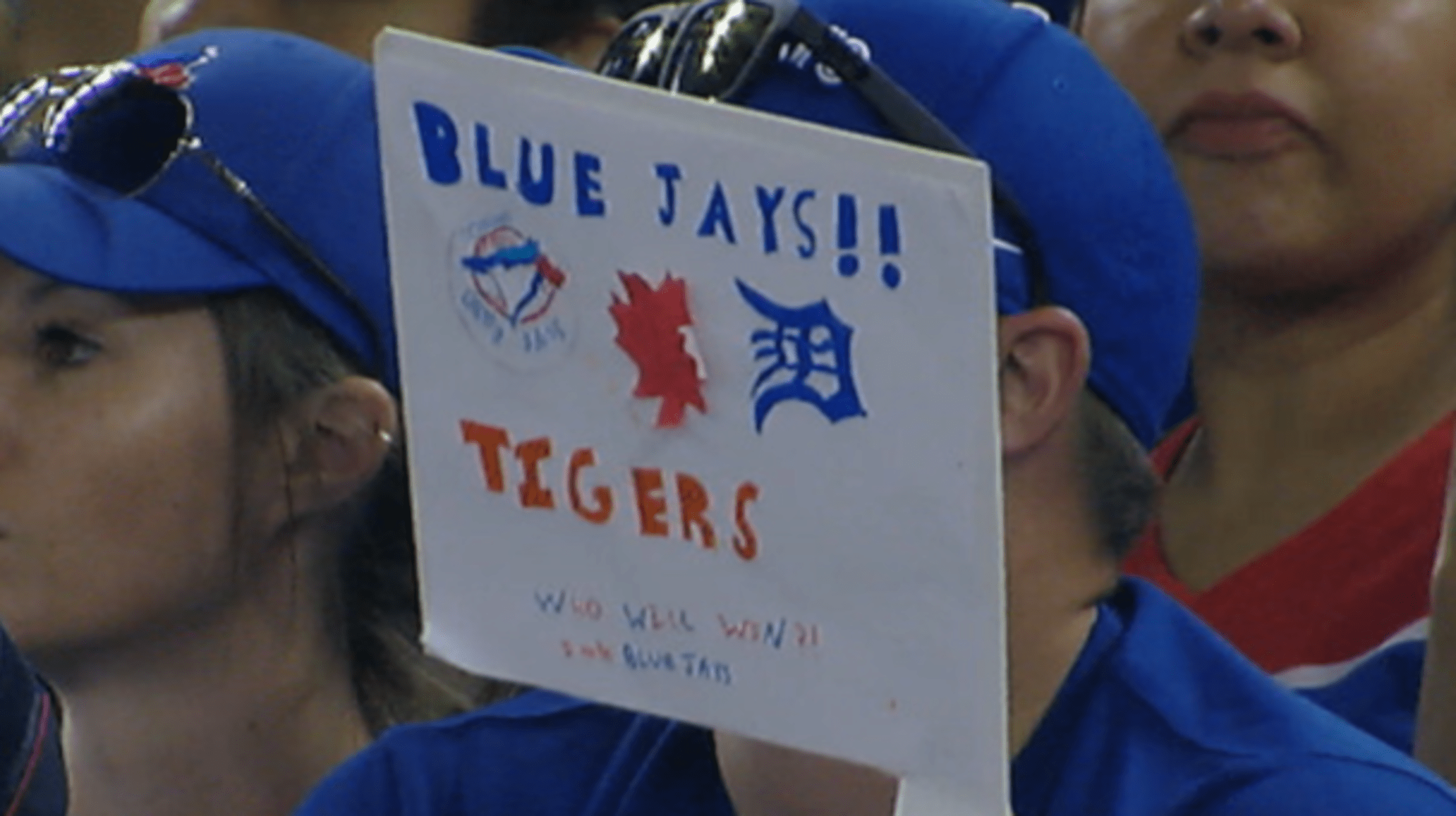 You've got to love the two exclamation points after Blue Jays. It's tough to read the writing on the bottom, but if you look closely you can see that the scribbly children's writing says "WHO WILL WIN?! I VOTE BLUE JAYS"
This delightfully inquisitive display of fandom wasn't the only awesome sign at the Rogers Centre, as this Kevin Pillar-centric entry deserves plaudits as well.
Pillar is obviously pretty great, but there's space for a bunch of other players on the sign too. Here's an example I put together:
Teams in this article:
Players in this article: