Bradley Zimmer challenged The Freeze to a race, and the two battled on Twitter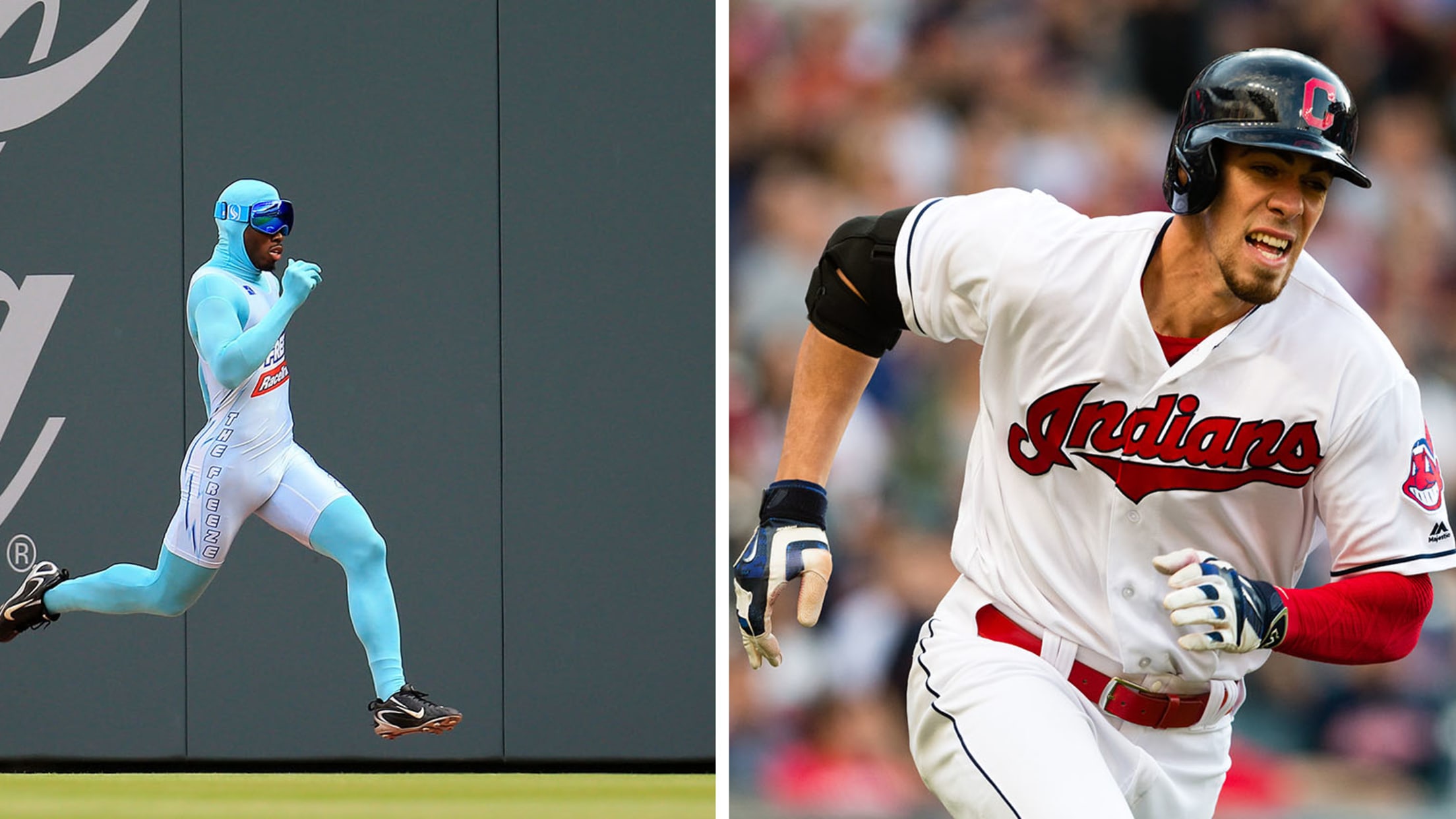 It all started innocently enough. When Bradley Zimmer raced home to score the first run during the Indians' 5-1 victory against the Orioles on Wednesday, the team account tweeted that he could beat the Braves' superheroic racer, The Freeze, without a head start.
Bradley Zimmer can beat The Freeze w/o a head start.

Robo doubles and Zim shows off his wheels -- 1-0! pic.twitter.com/Q5l0We5dCa

— Cleveland Indians (@Indians) June 22, 2017
From that tweet, the battle began. Naturally, The Freeze jumped in:
June 22, 2017
When Zimmer heard about this, he knew what he had to do: Suggest a race.
let's get it on!

— Bradley Zimmer (@Bzimmer5) June 22, 2017
From there, it was off. Sure, they haven't raced in person yet, but they have done the next best thing: Online Photoshop battle.
The Freeze placed Zimmer's face over the unfortunate Braves fan that ate warning track:
June 22, 2017
Zimmer wouldn't go down that easily, though. He fired back strong:
❄️✌🏻 pic.twitter.com/Xll5rXyJix

— Bradley Zimmer (@Bzimmer5) June 22, 2017
Will this be the end? Will the two ever square off for the most important race since Superman faced The Flash? We'll have to wait and see.
Teams in this article:
Players in this article: