The Braves' new concessions are a Choose Your Own Adventure in deliciousness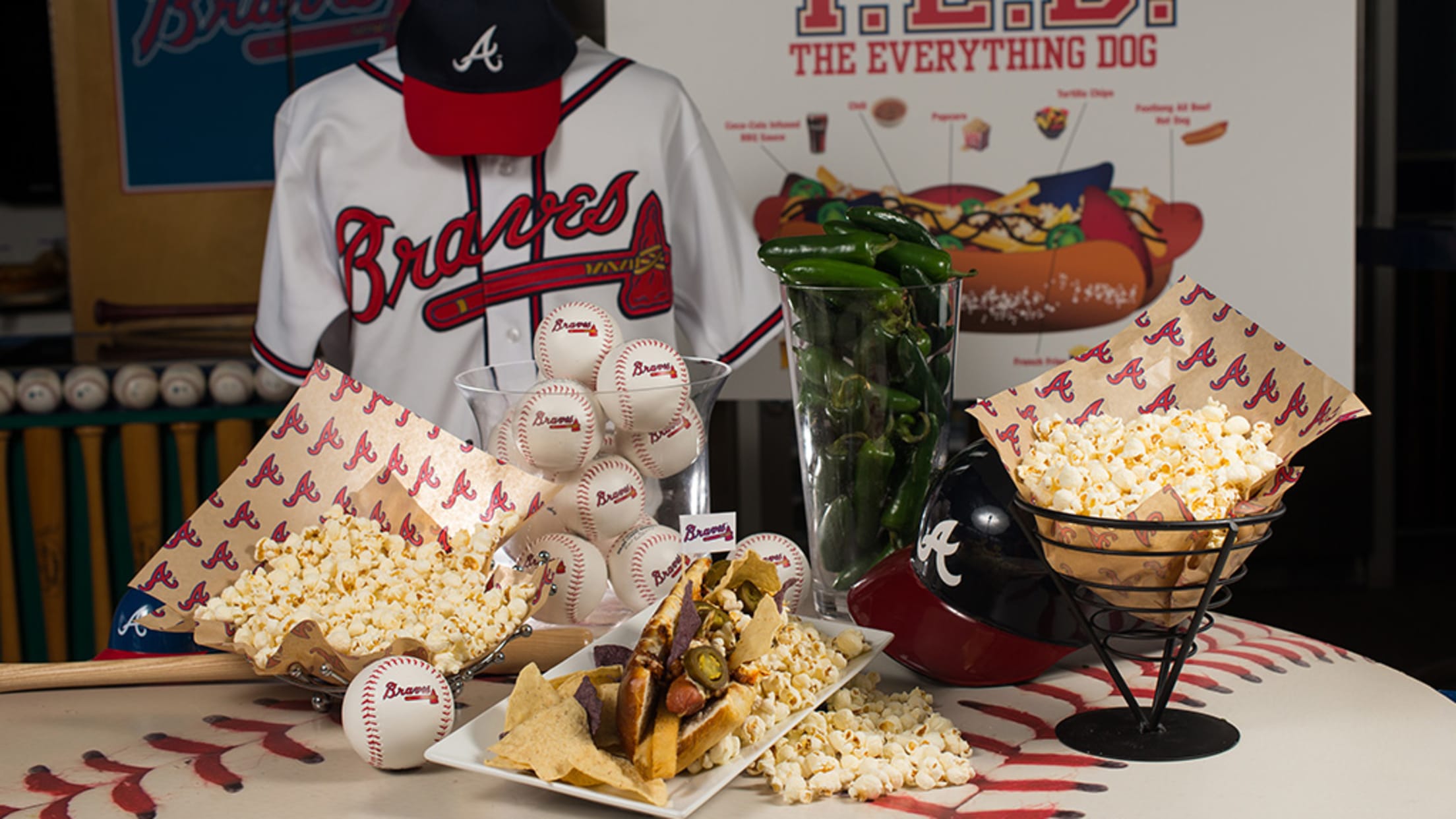 The Braves' new concession offerings at Turner Field for 2016 are basically a Choose Your Own Adventure for wondrous, over-the-top, absurdly satisfying ballpark foods. They've unveiled six items, each with its own daunting challenges and exhilarating rewards. And luckily for everyone headed to a Braves game this year, there is no wrong answer -- especially if you're a fan of things infused with other things.
You might choose the new "Tater Tot Chop," which, as the team's press release describes, "starts with a layer of tater tots pressed in a waffle iron, loaded with bacon, melted cheese and jalapenos, topped with a second tater tot waffle and served with Coca-Cola infused ketchup."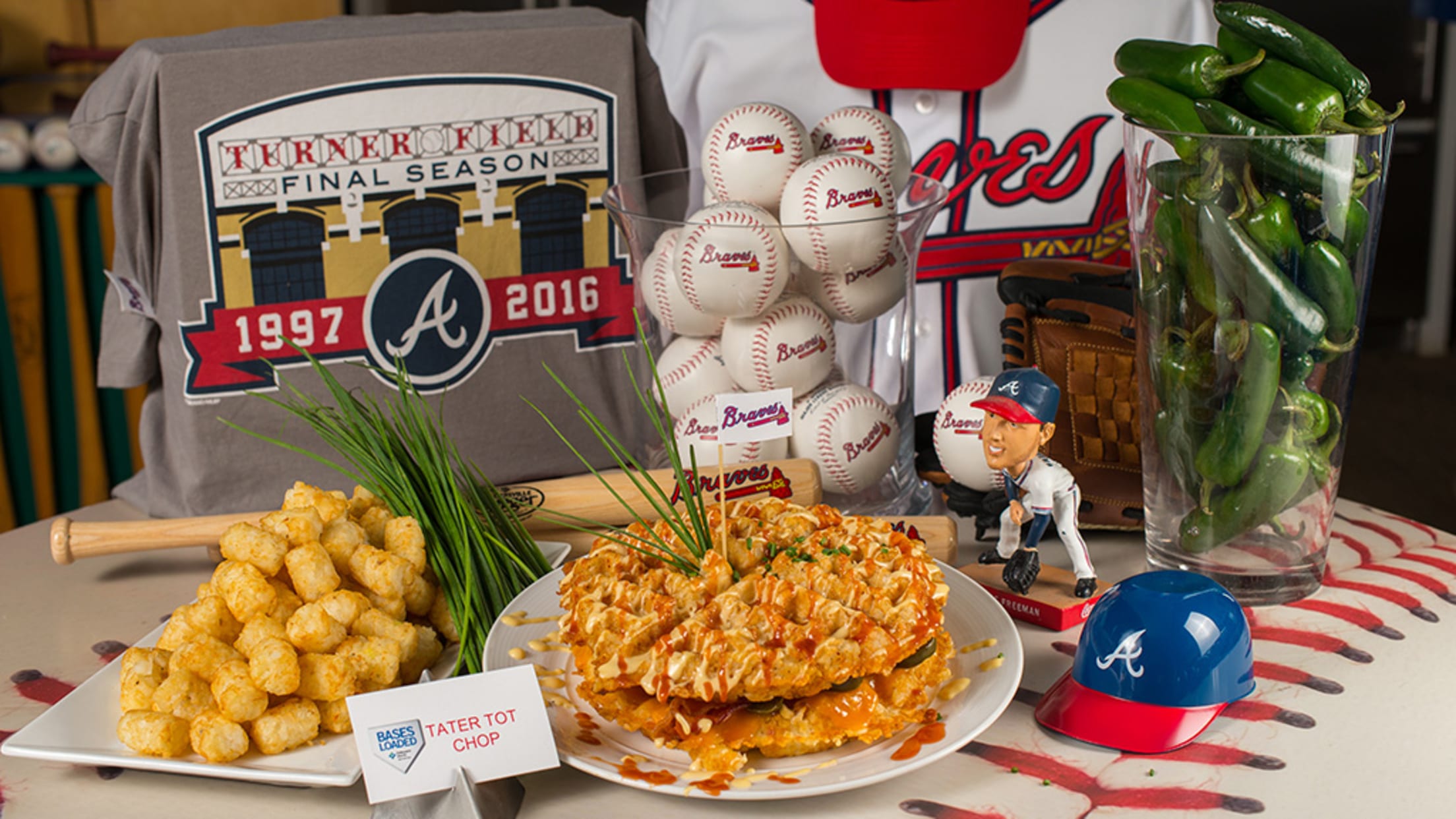 Or do you want something that is more like "a foot-long hot dog layered with fries, chili, nacho chips, beer cheese and jalapeños, topped with popcorn, then drizzled with Coca-Cola infused BBQ sauce?" If so, then "T.E.D.," aka "The Everything Dog" is perfect for you: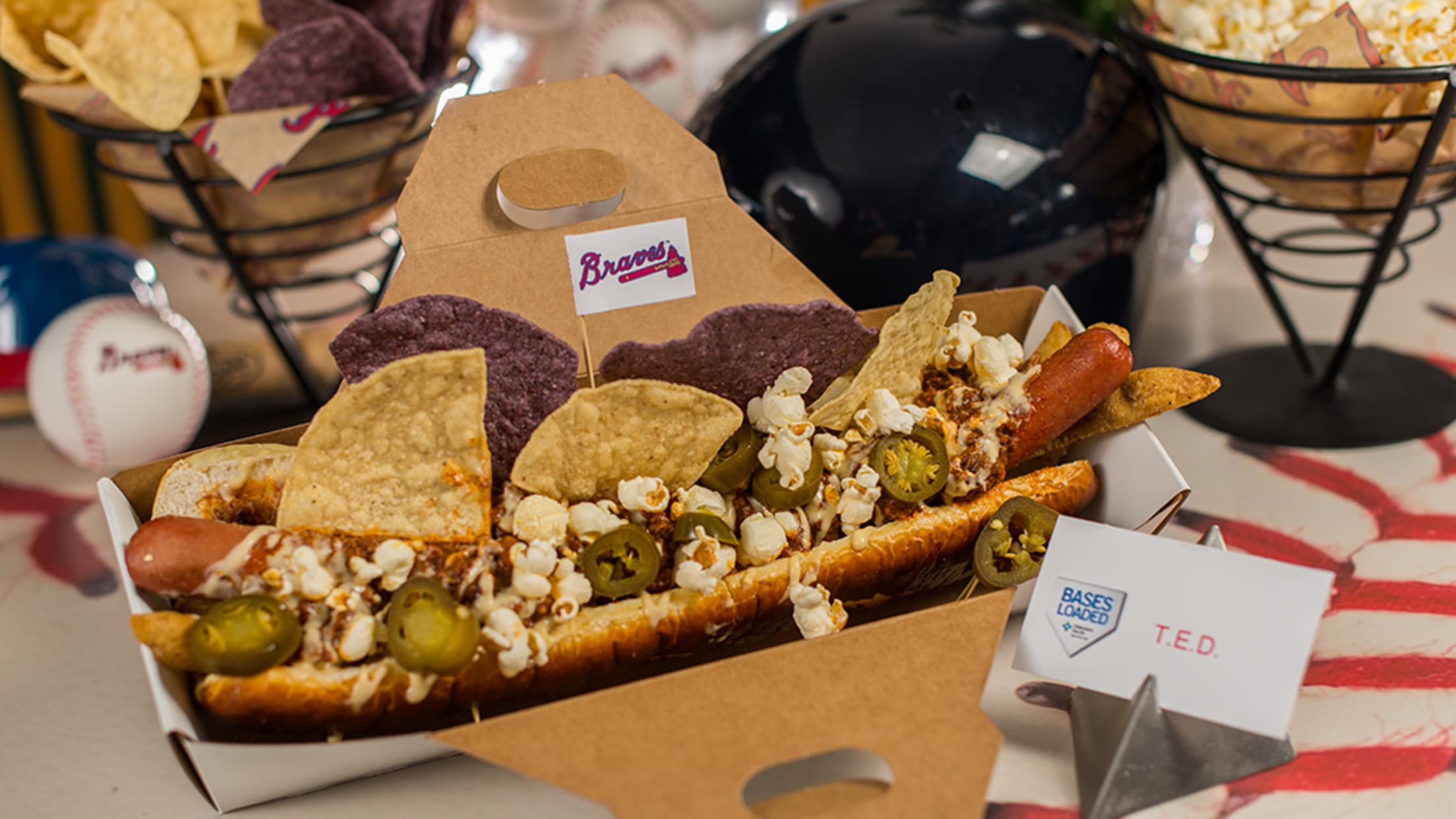 But if you're holding out for something that sounds ominously mouth-watering, there is the "Punisher:"
"Country-fried smoked rib meat slathered in a Monster energy drink-infused BBQ sauce, topped with a fresh cut beer-battered onion and "slawsa" tucked in between a toasted and buttered Hawaiian bun and pinned in place with two slices of bacon"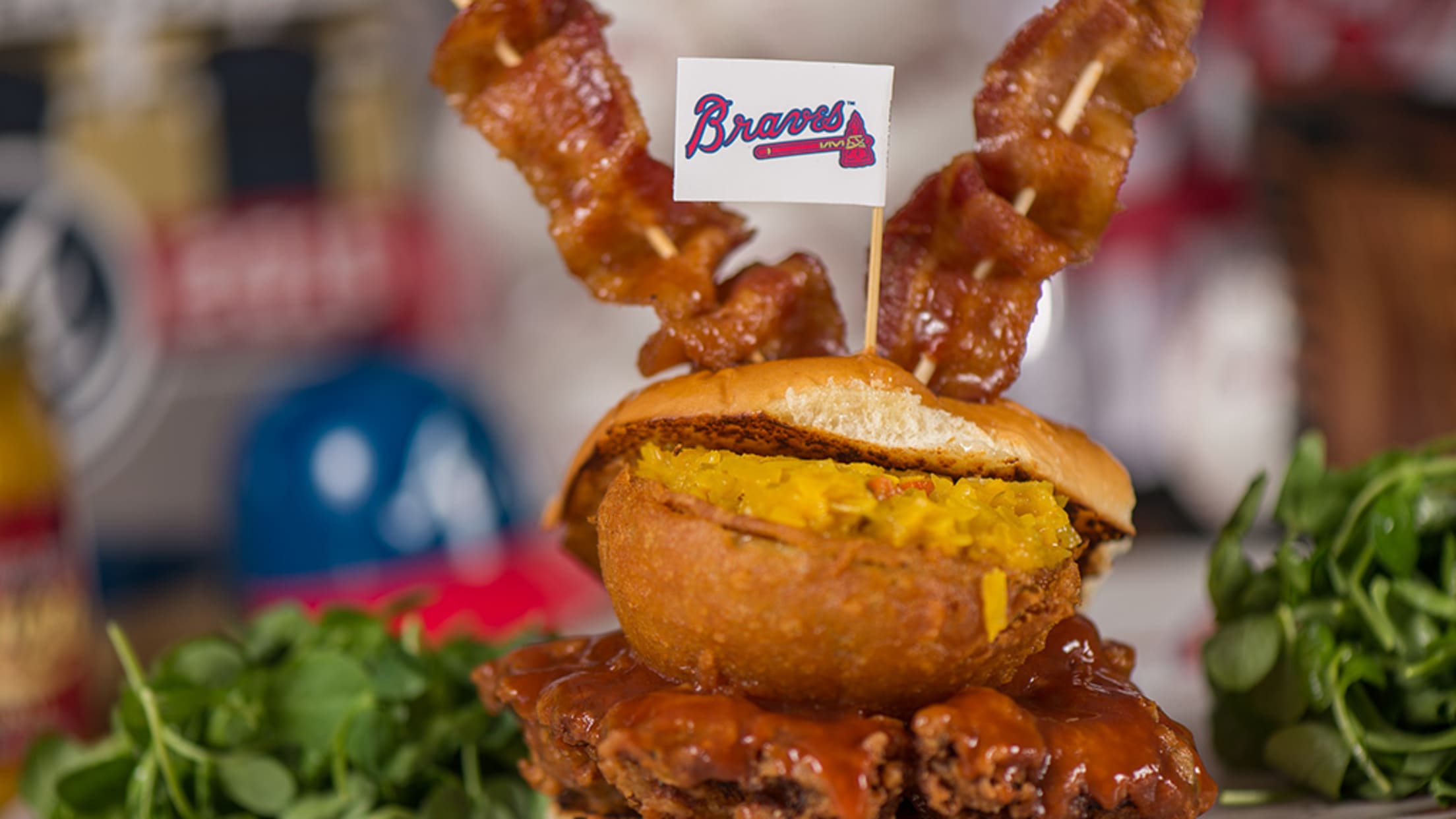 If you can't decide between a burger or pizza, you don't have to -- just dive into the burgerizza: ""A grilled 20-oz. all-beef patty, covered with five slices of cheddar cheese, topped with crispy bacon, and served between two 8-inch Pepperoni Pizzas."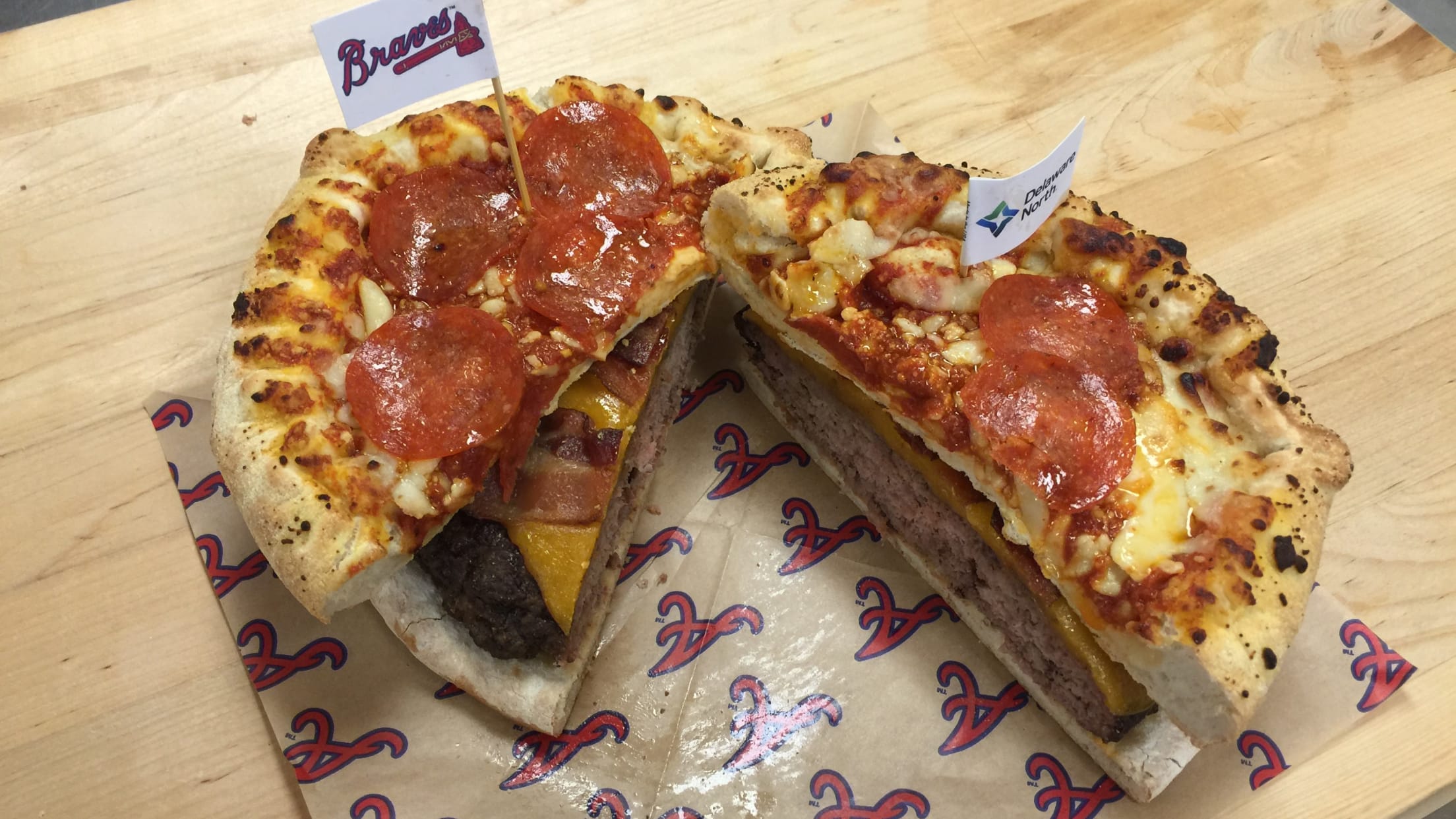 Take a break from the giant stuff and snack on the TOP-N-GO -- "Your choice of Fritos topped with chili and cheese sauce or Doritos topped with pulled pork, pulled chicken and cheese sauce."
TOP-N-GO (super convenient & tasty!) Served in the bag. pic.twitter.com/PXKJKL6ndW

— Nikki Donahoo (@NikkiHDonahoo) March 22, 2016
Sausage Sundae pic.twitter.com/H1FKj7inDe

— Nikki Donahoo (@NikkiHDonahoo) March 22, 2016
This post was originally posted on March 9, but has since been updated.