Braves players and fans are having trouble telling Dansby Swanson and Charlie Culberson apart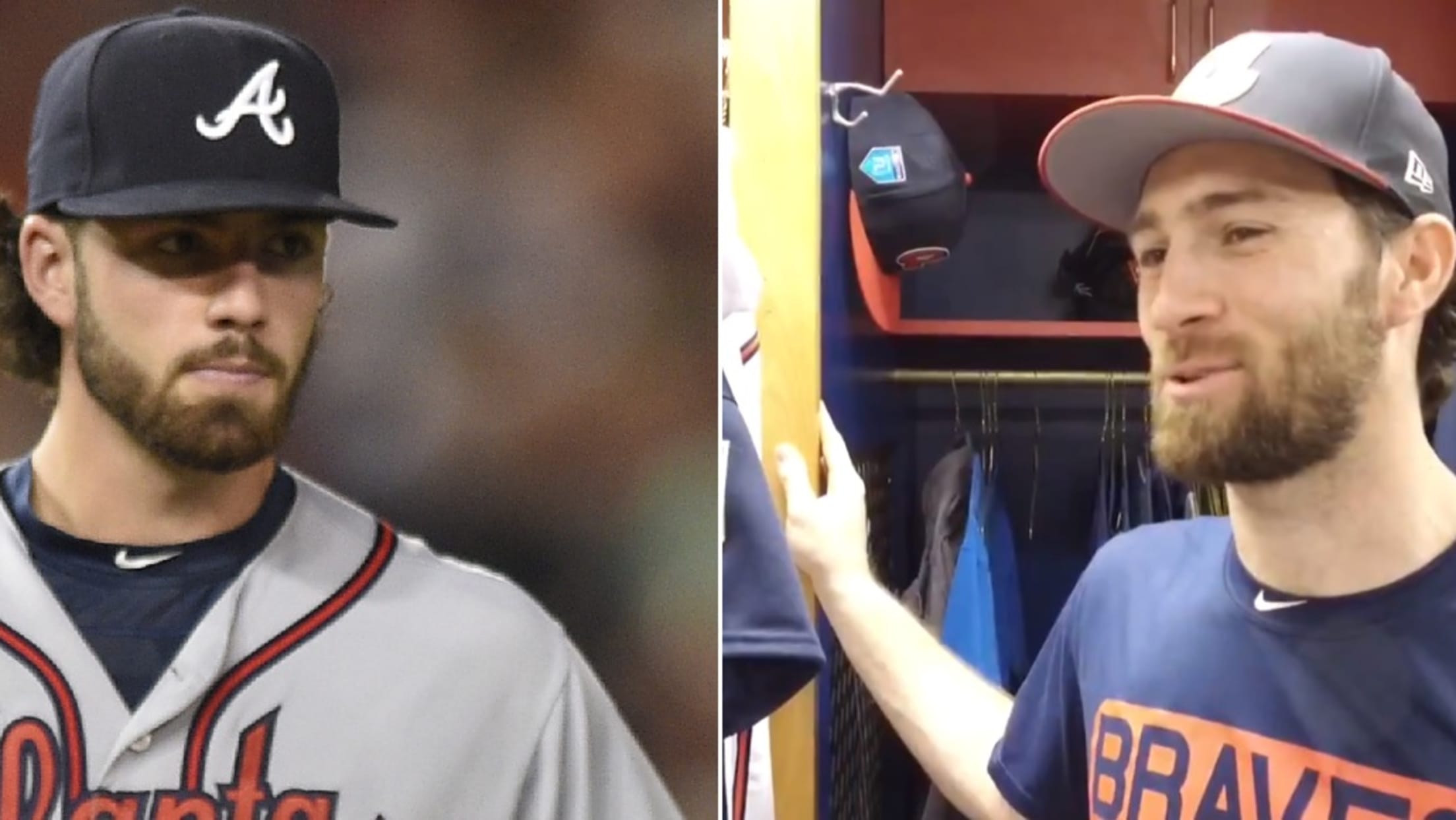 Atlanta Braves starting pitcher R.A. Dickey, right, looks on next to Dansby Swanson, left, during a baseball game against the Washington Nationals, Friday, July 7, 2017, in Washington. The Nationals won 5-4 in 10 innings. (AP Photo/Nick Wass) (Nick Wass/AP)
Back in December, the Braves acquired infielder Charlie Culberson as part of a trade with the Dodgers for Matt Kemp. It brought the Georgia native back to Atlanta, but it also added a fun dynamic to the Braves' clubhouse.
It turns out that Culberson and shortstop Dansby Swanson have a lot in common. They're both former first-round Draft picks, they're both Georgia natives, they're both infielders and they even both look alike. Their appearances are so similar that Culberson said that he's been mistaken for Swanson at least 20 times already:
"I'm keeping a tally."

New @Braves addition @cculberson16 estimates around 20 players, coaches and fans have mistaken him for @LieutenantDans7 so far in spring training. 😂😂 pic.twitter.com/lBdChIFvXk

— FOX Sports: Braves (@FOXSportsBraves) February 18, 2018
Culberson understands the confusion. "I know especially from a distance with the beard and the hair, and we're probably about the same size, too, it's already happened quite a bit," Culberson said.
It's an odd situation, but it's a funny one. Culberson even joked that he should sign Swanson's name on autographs.
That's the face of a mischief-maker for sure. Keep an eye out, Dansby.
Teams in this article:
Players in this article: