The young fan who inspired the Brewers' new blue-and-yellow nachos was there for their premiere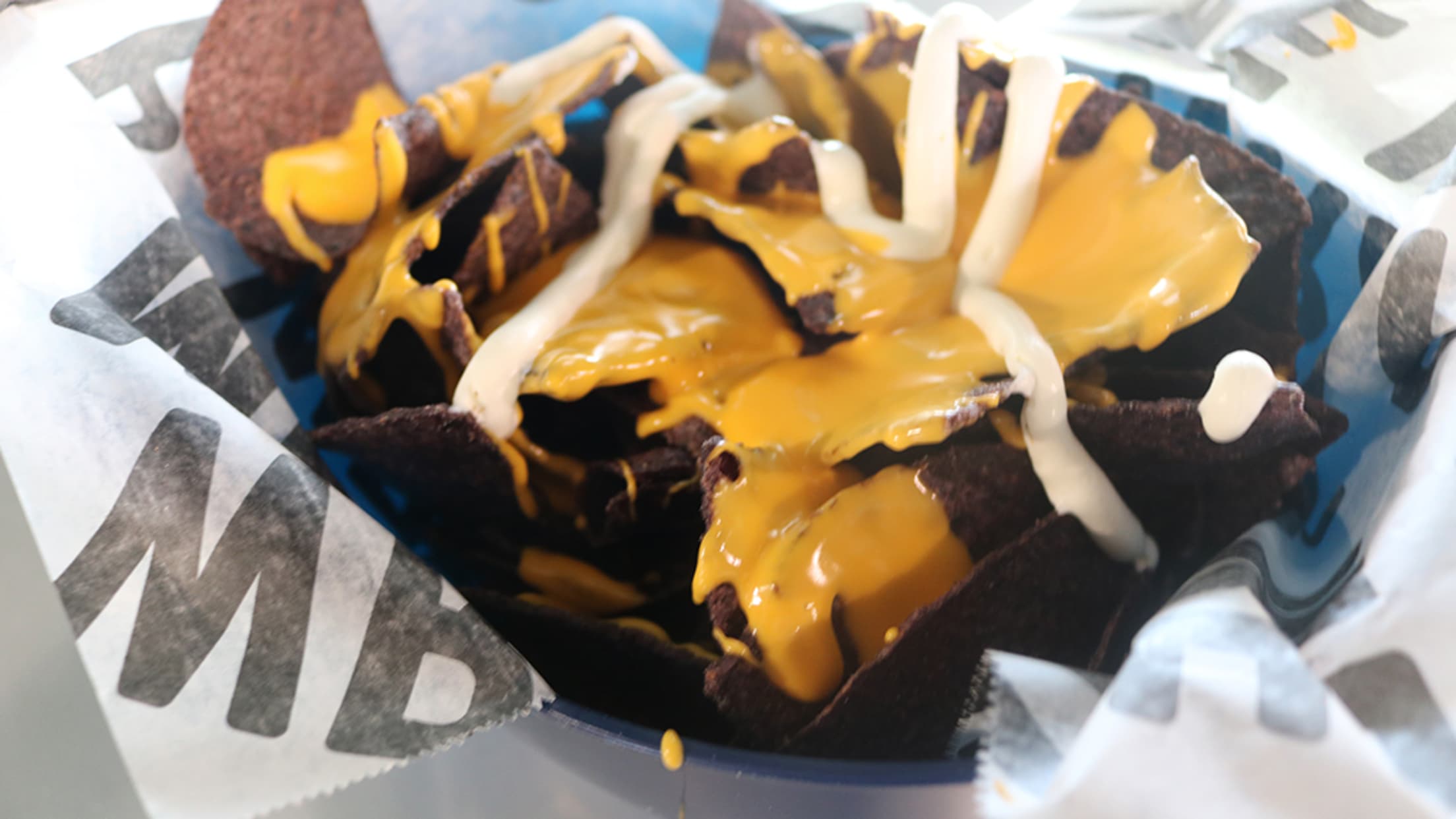 Earlier this week, the Brewers announced that, thanks to the idea of one young fan, they would begin selling Brewers-themed blue-and-yellow nachos at Miller Park (for a limited time, at least). Well, that young fan is 10-year-old Tyler Webb, and he was in attendance Sunday for the unveiling of "Tyler's Nachos:"
Tyler got to bask in the celebrity that comes with inventing a new food dish and received a game-worn jersey from Jimmy Nelson and a signed bat from Craig Counsell.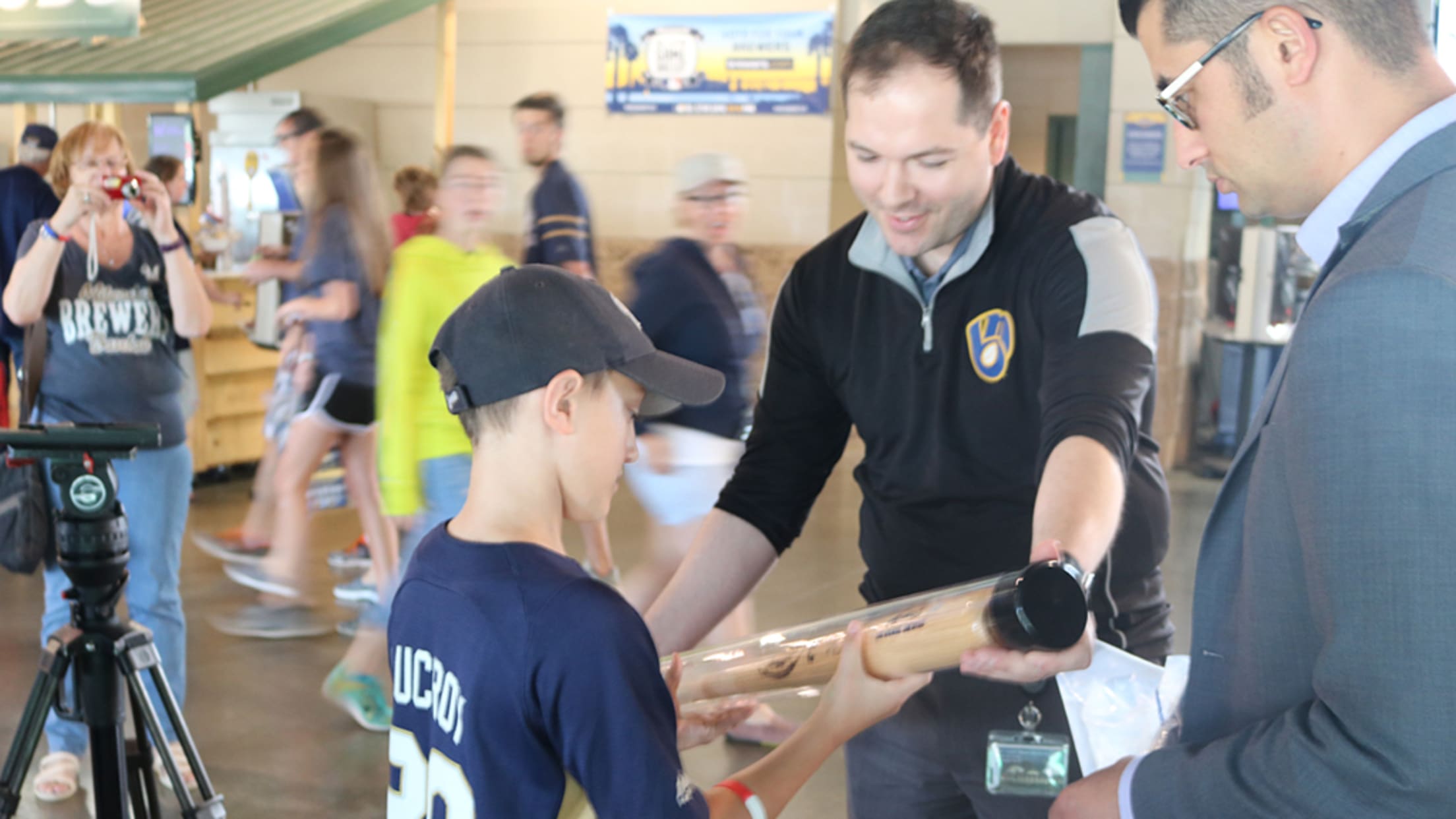 All of it well-deserved for his ingenuity. He also explained the genesis of Tyler's Nachos, which, as any artist will tell you about their art, came from a spectacularly ordinary moment:
"We were having nachos one day, and we ran out of our yellow chips that we usually use. So we used blue corn chips, and I noticed that they were Brewer colors. Then, we emailed Delaware North [the company behind Miller Park's concessions], and they said they liked the idea."
Still, as cool as inspiring your own concession stand item is, Tyler seems to have his priorities straight: "I think getting to go to the game and getting a suite to watch today's game is the coolest part," he said.
Photos and additional reporting by Zach Rosen, MLB.com/Real-Time Correspondent.