A Founding Father helped deliver the Brewers' Independence Day lineup cards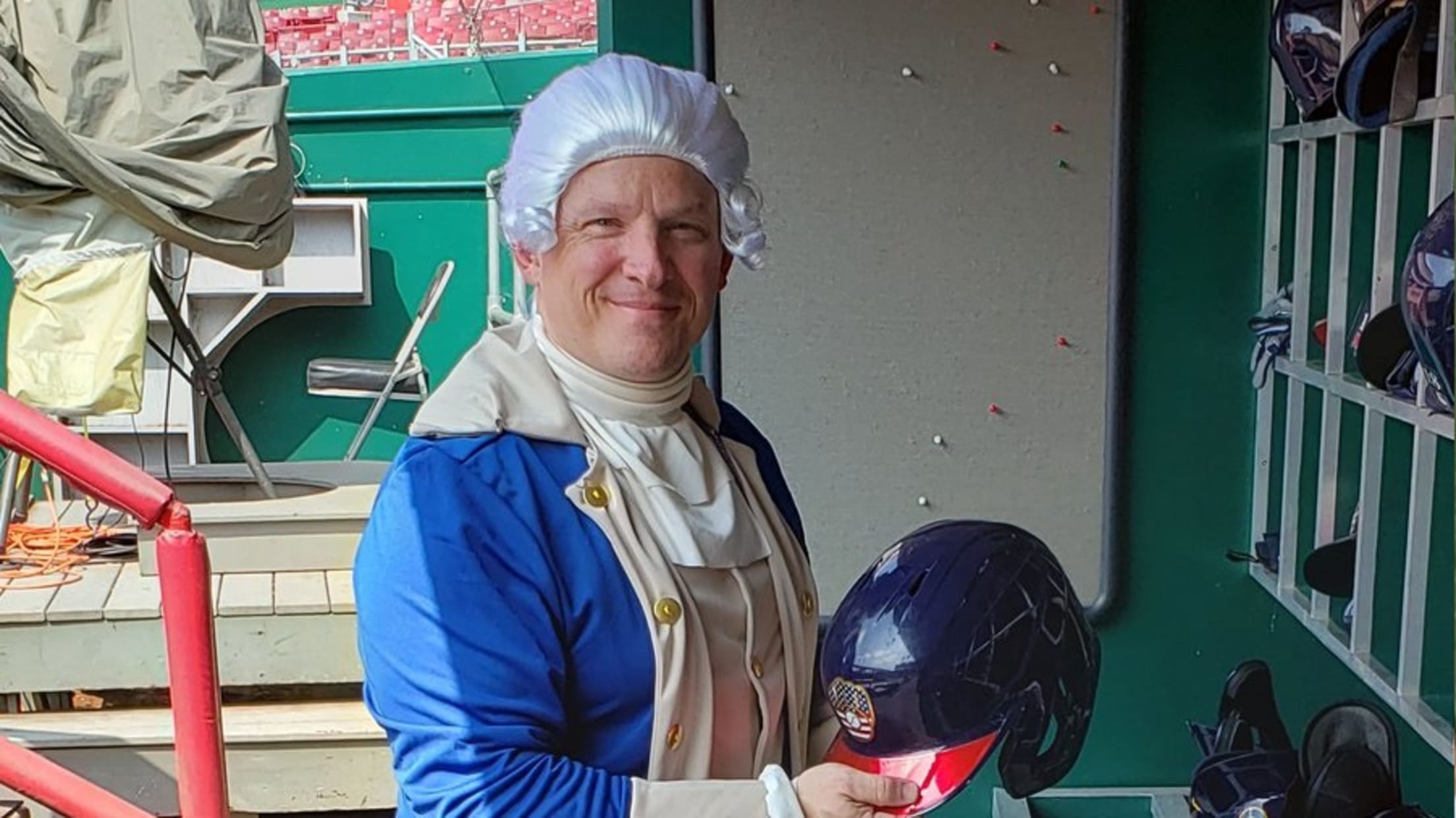 The Brewers were on the road in Cincinnati for their game on Independence Day, but that didn't mean that they weren't going to get into the July 4th spirit. In fact, they were so into it that they had a Founding Father on hand to deliver the lineup cards to the umpires:
Thomas Jefferson, noted @Brewers fan, stopped by to exchange lineup cards today 😂🇺🇸 pic.twitter.com/m20Tqu1C9S

— FOX Sports Wisconsin (@fswisconsin) July 4, 2019
Good to see that America's third president was able to take time out of writing the Declaration of Independence to also sketch out Craig Counsell's lineup.
The Brewers were clearly just in a colonial spirit.
The #Brewers traveling party will be quite patriotic as they head to Pittsburgh later today. How patriotic? Well, here is traveling secretary Dan Larrea setting the tone. pic.twitter.com/MZpq5YryCX

— Tom (@Haudricourt) July 4, 2019
No word yet on whether or not the team was also successful in its attempts to kidnap George Washington from the Presidents' Race in D.C. to get him to participate as well.
Andrew Mearns is a writer for Cut4 whose baseball obsession was born from the shattered dreams of Mike Mussina's perfect game attempt in 2001. He has a startling memory of World Series highlights that barely functions as a party trick.
Teams in this article:
Topics in this article: