Red Sox infielder Brock Holt showed off his musical skills during a rain delay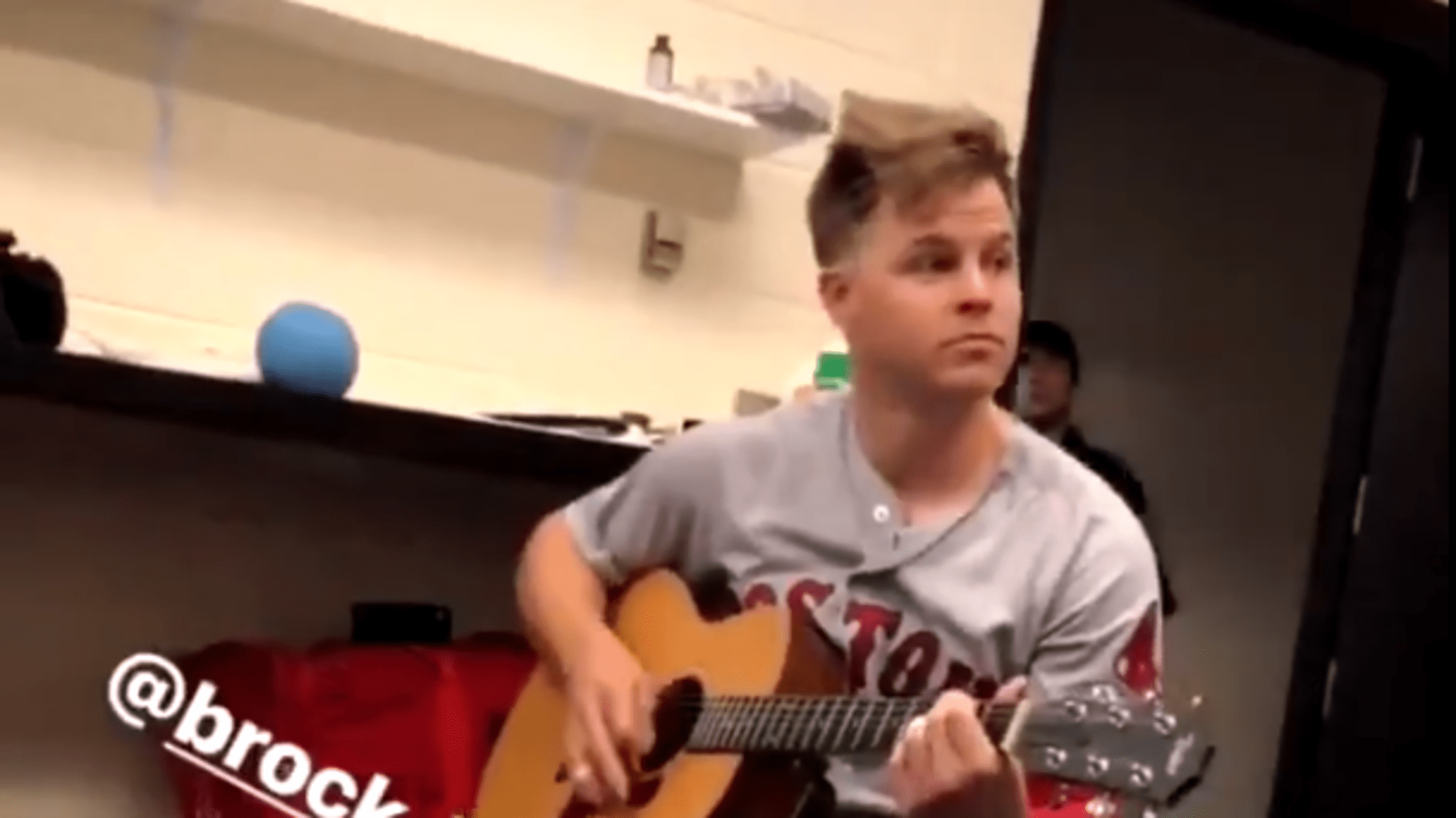 On Wednesday night, the first-place Red Sox jumped out to a 5-0 lead against the Orioles behind dingers from boy-next-door Andrew Benintendi, league home run leader J.D. Martinez and bowling champion Mookie Betts. But then the skies opened up over Baltimore, raining the game out completely and making it like all those dingers never happened.
RIP Tonight's Dingers
7/25/18-7/25/18

It's like they never even happened. pic.twitter.com/gwtRxdegfr

— Red Sox (@RedSox) July 26, 2018
Before the game was postponed and there was still the chance of resuming the proceedings, Red Sox utility man passed the time in the clubhouse by showing off his musical talents. This video, initially posted to Martinez's Instagram story, shows Holt strumming a few chords on an acoustic guitar and then belting out a few lines to Hootie and The Blowfish's "Let Her Cry."
This is what we call rain-delay entertainment. pic.twitter.com/utZrM4U1Ic

— Red Sox (@RedSox) July 26, 2018
This isn't the first time we've seen Holt display some musical acumen -- earlier this year he used Whitney Houston's "I Will Always Love You" as his walk-up song. Hopefully the next time the Red Sox have a rain delay, Holt can pull out some Whitney Houston.
Teams in this article:
Players in this article: