It's time for Bryce Harper to ruin Washington's entire year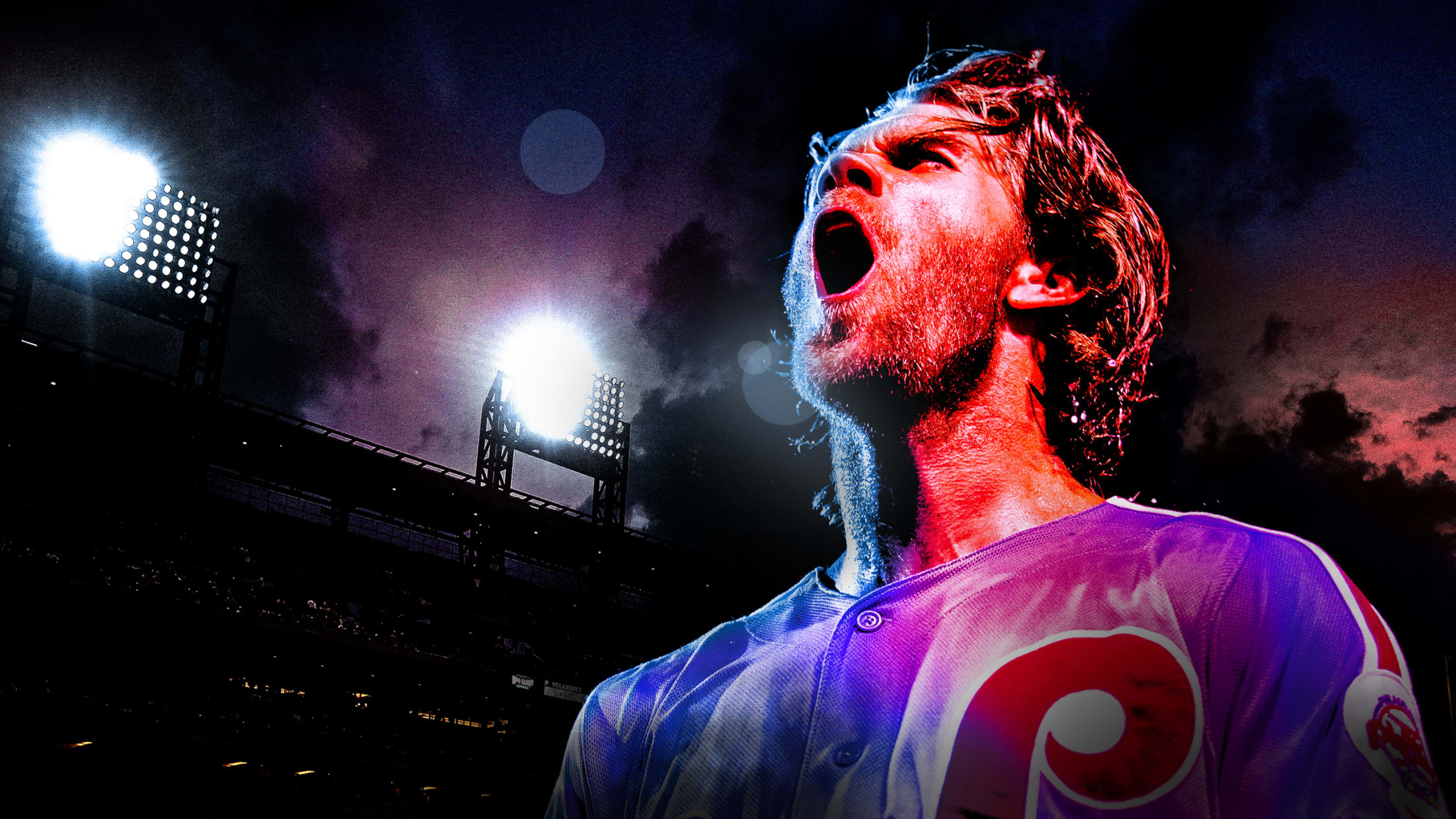 (Tom Forget)
Bryce Harper has spent the entire season establishing himself as baseball's heel. Not only did he bolt from the Nationals over the winter, he then immediately posted the greatest revenge game we've ever seen, leaning into the boos from D.C. fans and capping the night with a monster home run.
His crusade was only beginning. What followed was nearly six months of Harper not only enduring hecklers at every road ballpark, but using the adversity as fuel for launching dingers.
oVeRrAtEd 🔊 pic.twitter.com/GRiIru07oK

— Subscribe to Cut4 on YouTube!!!! (@Cut4) August 10, 2019
Now, Harper has never been the most well-liked player by opposing fans. That sort of comes with the territory of being a phenom. He was on the cover of Sports Illustrated when he was 16 years old, then graduated high school early so he could be drafted No. 1 overall by the Nats when he was just 17. It's just a fact of human nature that we're wired to hate that sort of player when he's not on our team.
When that player signs a $330 million contract to play in a city whose entire personality is constructed in response to not being liked, you get the perfect recipe for a heel.
.@bryceharper3 throws up "O-H" at a young fan, promptly makes a new friend. pic.twitter.com/AyC2p1lbGB

— Subscribe to Cut4 on YouTube!!!! (@Cut4) September 2, 2019
As the 2019 season comes to a close this week, though, Harper has the chance to take things to another level entirely. But first, let's return for a minute to mid-April, to the series that brought him back to Nationals Park for the first time with his new team.
At the time, Nats fans felt like a lover spurned. Harper was supposed to be the superstar that brought the team to glory, and although they won a few division titles, the unstated promise of a World Series title was never fulfilled. So, when he left for presumably greener pastures, they were understandably mad.
They vandalized his jerseys.
We're all for DIY projects, but uhhh.... pic.twitter.com/i7ZgMElQoV

— Subscribe to Cut4 on YouTube!!!! (@Cut4) March 28, 2019
They called him a traitor.
April 3, 2019
While Bryce won the first battle with that massive home run into the night (and that bat flip), the Nationals have spent the rest of the season winning the war. With a new prodigy in right field, they're poised to do what no Harper-led Nats team was capable of. They are good, but more important, they are joyous. The bad mojo has seemingly lifted, one dugout dance party at a time. Bryce who?
Now the Phillies come back to Washington to start a five-game series. They're all but eliminated from the postseason race, while the Nationals look to cement their spot in the NL Wild Card Game.
And that's where Harper comes in. This is his moment. This is his chance to enter his name among Bowser and Darth Vader in the annals of great villains. To ruin the Nationals' season while gaining nothing for himself. His entire year has built up to this final act.
Can't you just picture it? In Game 1, Harper hits a crucial home run to win it for the Phillies, pushing the Nats down to the second Wild Card spot. On Tuesday afternoon -- just a hint of nervous energy in the park -- he clears the bases with a double in the eighth to put the Phillies in the lead for good. The Nats enter the night game of the doubleheader only three games up on the Mets. The boos start to get louder. Harper makes a diving catch in the third inning and knocks an RBI single off Max Scherzer a couple innings later. The Brewers and Mets both win. Their season, all those good vibes, is slipping through their grasp.
That's when the boos get louder and, as we know, that's what makes Harper even stronger. We're in full villain mode now with two games left in the series.
What happens next doesn't even matter that much. An entire stadium that loved him one year prior is turned against him for two consecutive nights. He's Voldemort at the gates of Hogwarts, the Army of the Dead at the gates of Winterfell. He doesn't have to win that last battle to become the greatest villain in baseball. He just has to make that battle happen, make the good guys sweat a little.
Bryce Harper has done enough already to earn his villain status in 2019. He's already come this far, it's only logical that he's going to complete his campaign of villainy in the same place it all started.
Eric Chesterton is a writer for MLB.com. He is an appreciator of the stolen base, the bunt against the shift and nearly every unconventional uniform design. He eagerly awaits Jamie Moyer's inevitable comeback.
Teams in this article:
Players in this article:
Topics in this article: