Bryce Harper continued his courtship of the Phanatic with a wonderful headband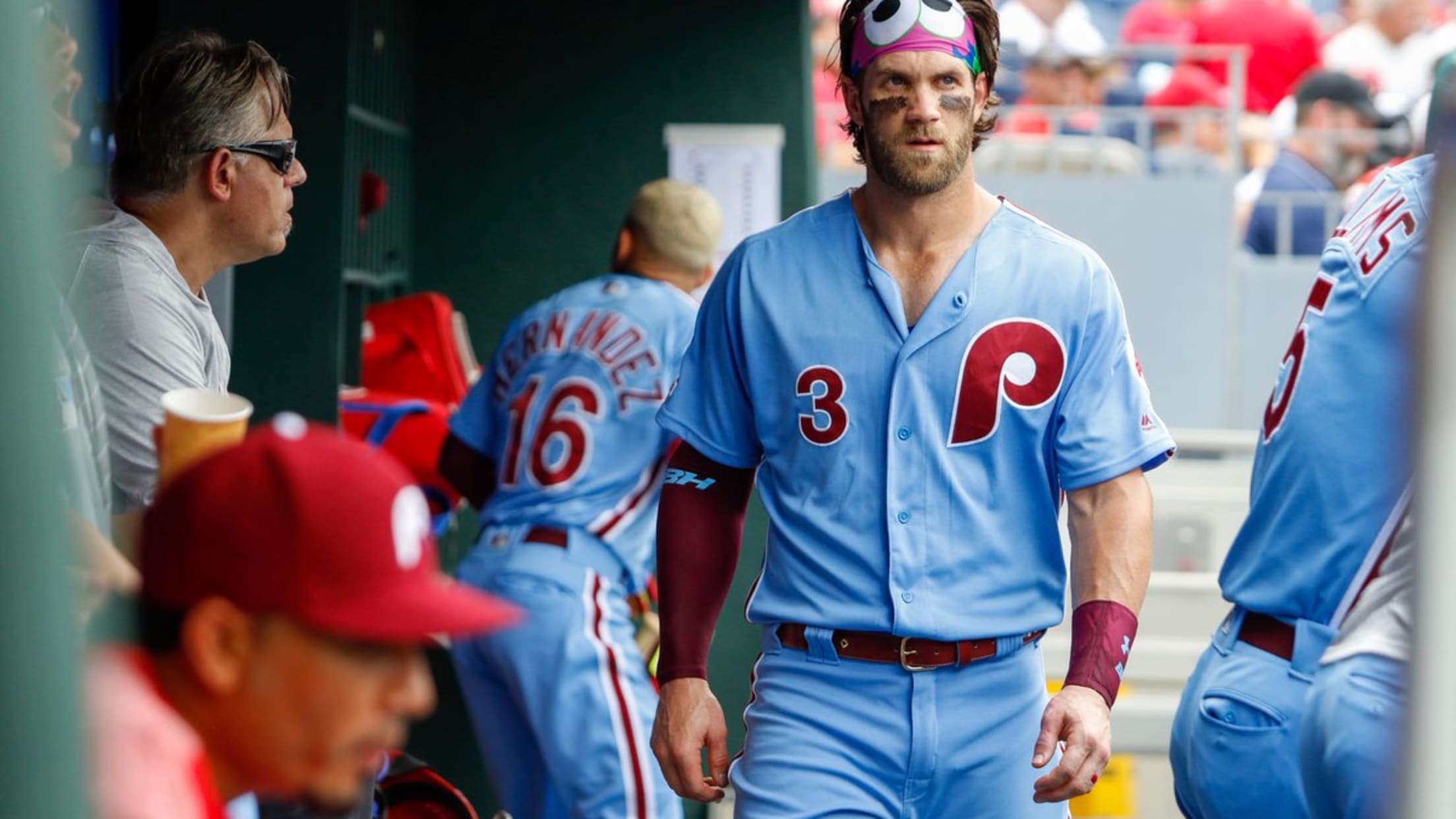 When we talk about professional sports, we put a lot of focus on players, coaches and even owners and how they impact their teams. But all these figures come and go. Players get traded or their careers come to an end. Managers get dismissed. Owners sell the team. One thing that remains constant in this world of flux, however, is a mascot.
Bryce Harper understands this. When he signed a 13-year contract with the Phillies in the offseason, many declared him the face of the franchise. But he knew better. That's why, in his very first game as a Phillie, he paid tribute to the real creature in charge -- the Phillie Phanatic.
.@bryceharper3: Philly guy. pic.twitter.com/PYNejTtNEu

— Philadelphia Phillies (@Phillies) March 28, 2019
The gambit worked, as the Phanatic returned the favor a few days later with some Bryce Harper shoes of his own.
The relationship between the Phillies' star and the mascot sort of cooled off after that first weekend, but that's OK. In a committed 13-year relationship, you can't always be operating at peak love. It's a marathon, not a sprint.
On Thursday, though, Harper decided to take things to the next level, trading in his Phanatic cleats for a snazzy headband:
July 18, 2019
Hair has always been a crucial component of Harper's persona, so this definitely represents a step forward in his relationship with his new furry friend. Hopefully the Phanatic returns the favor once again with a Harper headband or -- better yet -- a Harper wig.
It's early, but things are looking good for the most important relationship Harper will have over his next 13 years in Philly.
Teams in this article:
Players in this article:
Topics in this article: