Tony Romo has informed Bryce Harper where he will play this season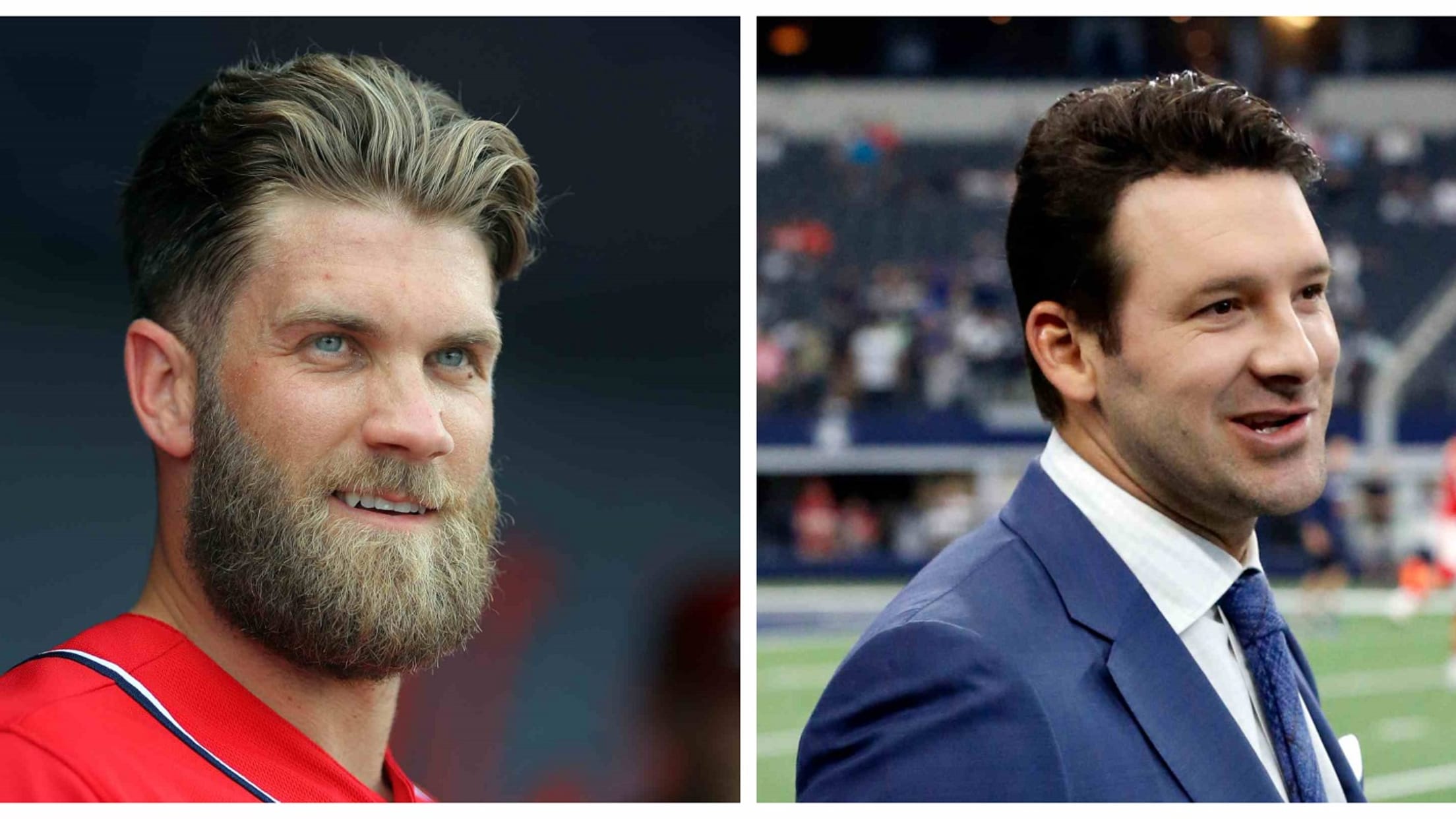 On Sunday night, Tom Brady and the Patriots punched a ticket to another Super Bowl with an overtime win over the Chiefs. The history-making win for New England was business as usual for Brady and his seemingly endless success in the league:
Tom Brady!🔥

— Bryce Harper (@bryceharper3) January 21, 2019
Among those who commented about the broadcast, which featured Jim Nantz and former Cowboys quarterback Tony Romo, most seemed rather impressed with Romo's ability to get inside the mind of the offense on the field, predicting exactly what would transpire on upcoming plays (such as when he correctly called a pass to Rob Gronkowski that netted the Patriots a big gain).
After the game, Bryce Harper couldn't help but chime in:
👀

— MLB (@MLB) January 21, 2019
... to which Romo replied with his first tweet since November:
Well... looks like you'll be playing for the Texas @Rangers opening day 😉 https://t.co/xVw1LDnm18

— Tony Romo (@tonyromo) January 22, 2019
Big eyes emoji, indeed.