Will Winter Storm Harper (a real storm in the Northeast) predict Bryce Harper's free agency decision?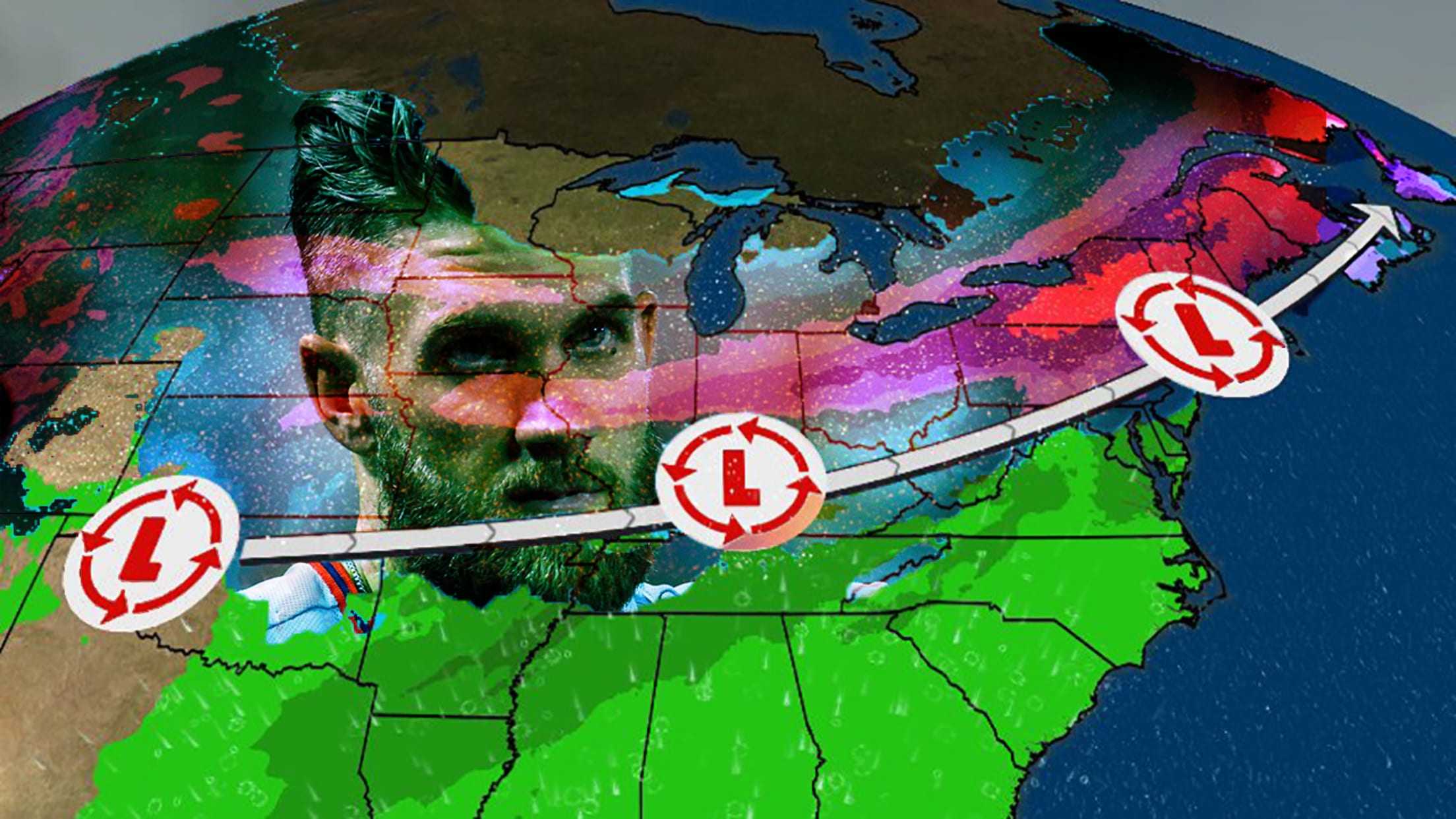 If you weren't aware, Bryce Harper is still a free agent. He has not yet made a decision as to where he will play baseball in 2019, despite rumors and talks and buzz and everybody waiting anxiously.
There just so happens to be a big winter storm spreading across parts of the United States this week, and the Weather Channel gave it a name: Winter Storm Harper.
No, really:
#WinterStormHarper will be a major #snowstorm in the Midwest and Northeast Friday into the weekend, snarling road and air travel. Our latest comprehensive forecast, including potential travel impacts: https://t.co/PwDAAL2K3n pic.twitter.com/7cOIZJpD5e

— The Weather Channel (@weatherchannel) January 16, 2019
This may seem like a remarkable coincidence, given the fever pitch of Hot Stove attention that's been given to Harper and Manny Machado's free agencies -- both of which are yet to be resolved. And a remarkable coincidence is exactly what it is, as the Weather Channel actually plans out its official names well in advance, like it did in October.
But oh man, this coincidence is pretty great. Does Winter Storm Harper mean Bryce is going to sign with a team in the Northeast? Does it mean nothing at all?
For what it's worth, Winter Storm Harper is pounding the Northeast as the Phillies (who play in the Northeast) are maybe (or maybe not) thinking about signing both Harper and Machado -- which would be a storm of its own.
There's also this: last weekend featured Winter Storm Gia, which is close to the name of Harper's former teammate with the Nats, Gio Gonzalez -- who also finds himself on the free agent market at the moment.
What does it all mean? Nothing. Everything.