Bryce Harper showed off his powerful swing ringing the bell before the 76ers game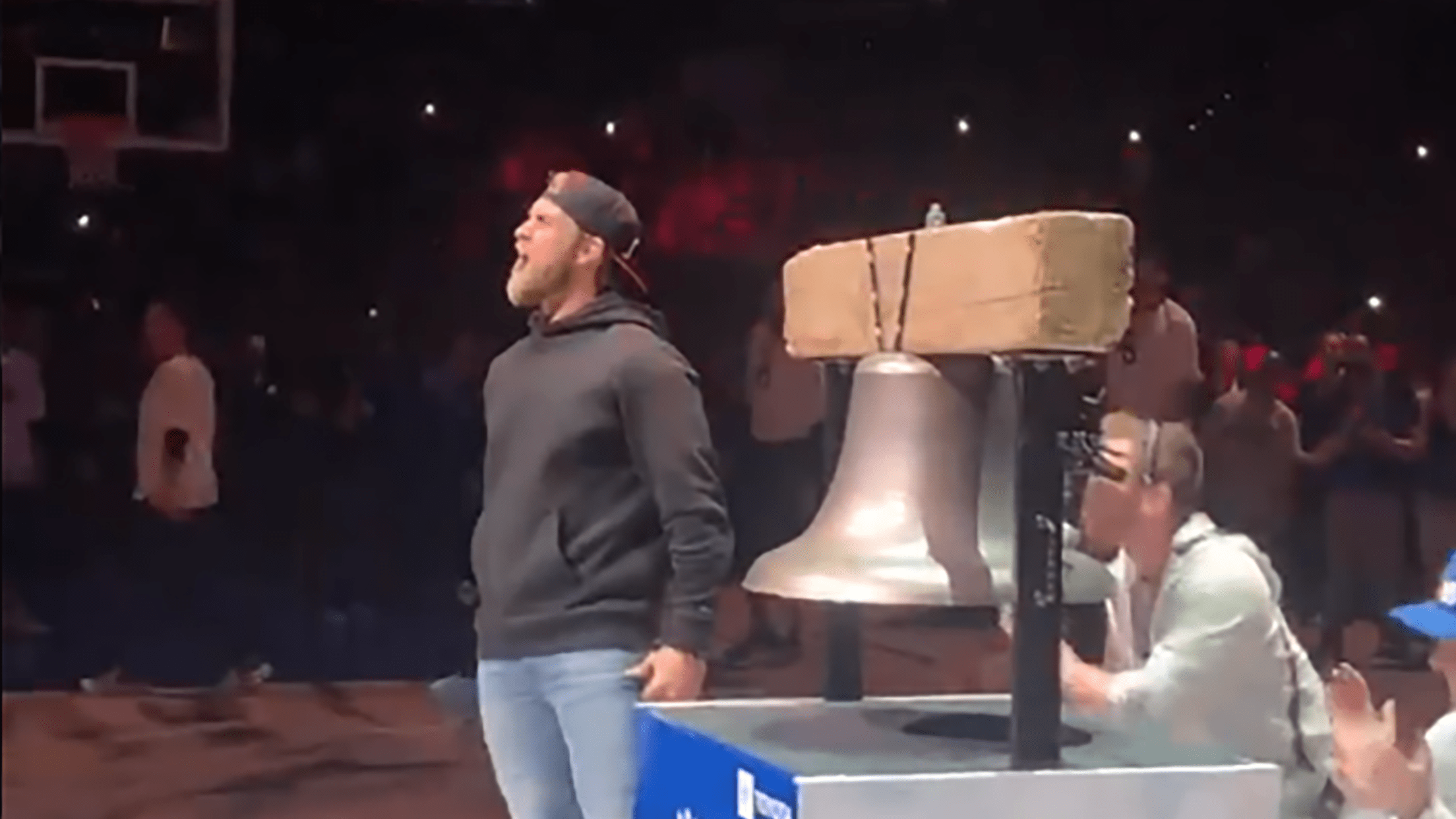 Bryce Harper is good at hitting things. It's kind of what he's known for. He's shown that off this season with three massive home runs, including one in his former place of employment.
The Philadelphia 76ers were in need of skills like those before they took on Milwaukee Bucks on Thursday, so they asked the outfielder to come out to ring the Liberty Bell. Shockingly, Harper didn't smash the thing to smithereens.
RING US IN @bryceharper3! #HereTheyCome pic.twitter.com/5Gpqr8g6A0

— * - Philadelphia 76ers (@sixers) April 5, 2019
The only thing missing? A hammer flip at the end.
Harper wasn't the only one Philly sports icon on hand, though. Phillies slugger Rhys Hoskins and Eagles quarterback Carson Wentz were both on hand, too. This was a collection of Philadelphia royalty.
Philly — Hello.

#FlyEaglesFly | #RingTheBell
#HereTheyCome pic.twitter.com/SHTlgHymoM

— * - Philadelphia 76ers (@sixers) April 5, 2019
Michael Clair writes about baseball for Cut4. He believes stirrup socks are an integral part of every formal outfit and Adam Dunn's pitching performance was baseball's greatest moment.
Teams in this article:
Players in this article:
Topics in this article: