The hero who chose beers over baseball was rewarded with a trip to Game 6 in Houston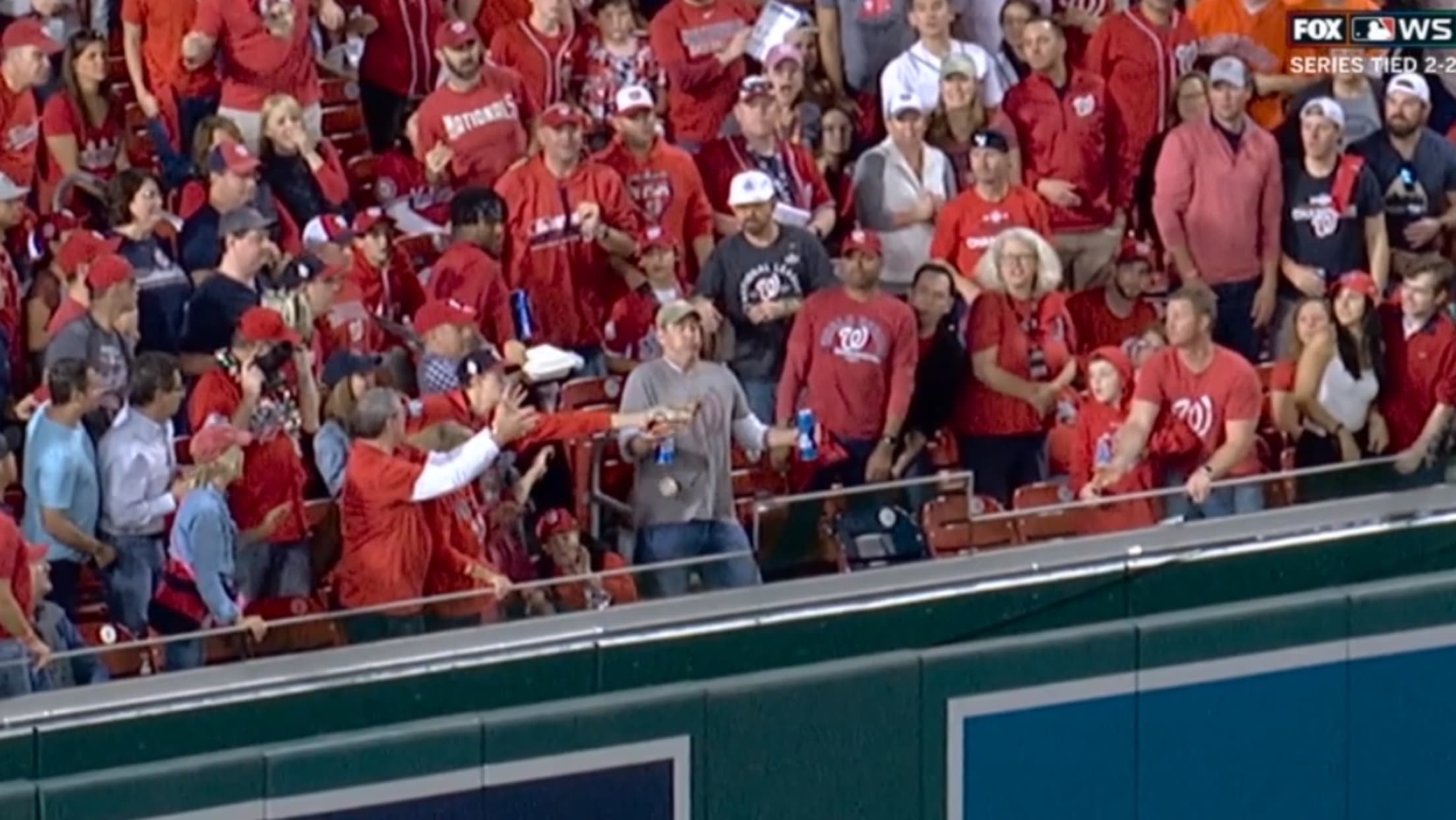 The Nationals may have lost Game 5 of the World Series on Sunday, but a Washington, D.C., hero was still crowned after a great performance that night. I'm speaking, of course, of the fan who let Yordan Alvarez's home run hit him in the chest rather than catch it and risk spilling his beers.
It ended up being a good call in terms of both process and results, as he was able to save both of his drinks and come away with the home run ball. His heroics didn't escape the notice of Bud Light, who sought to reward the man who risked a nasty bruise on his chest for its product.
This man is a hero. Twitter please figure out who this guy is so we can reward him. #WorldSeries pic.twitter.com/suMtVECfXY

— Bud Light (@budlight) October 28, 2019
What could the reward possibly be? A lifetime supply of beer? A Nationals World Series? The possibilities seemed endless.
Well, it turns out that it was able to get in contact with this champion of the people, a Nationals fan named Jeff Adams. And the reward for his Game 5 heroics? A trip to Game 6 and a custom commemorative T-shirt!
Update: We are in contact with our hero. He's wearing this beauty to Game 6. pic.twitter.com/CobFG9q8kC

— Bud Light (@budlight) October 29, 2019
What this proves -- if it hadn't been abundantly clear already -- is that this guy made the absolute correct decision to let Alvarez's home run hit him in the chest in order to hold on to his beers. Now, in addition to being able to enjoy his beverages and take home a World Series home run ball, he gets a trip out to Houston to take in another World Series game and, presumably, enjoy even more beverages.
So, let this be a lesson: Always follow your heart, or, short of that, your stomach. You might just end up with free World Series tickets.
Teams in this article:
Topics in this article: