This dude decided to not drop his beers and just let a World Series homer bang off his chest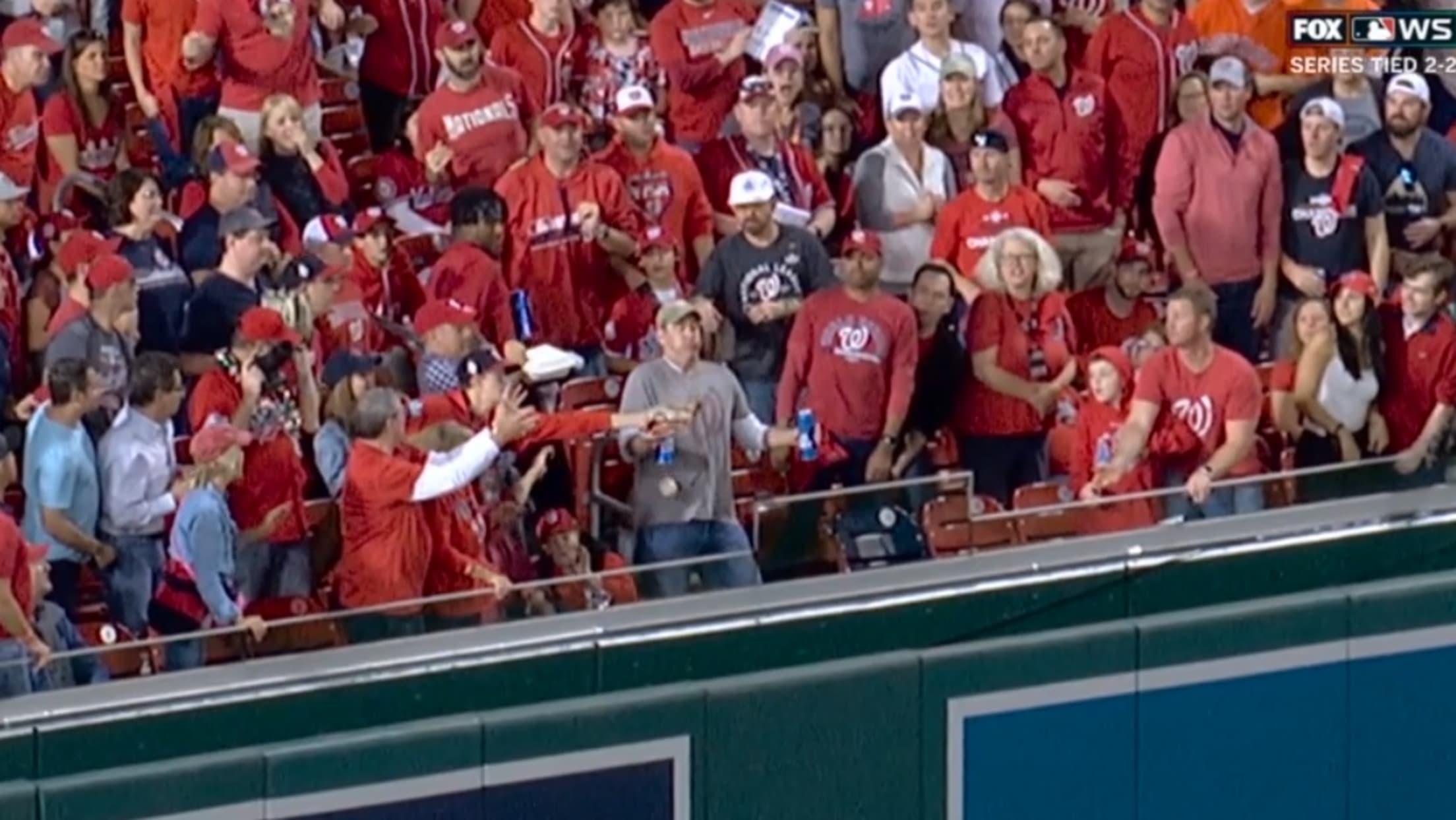 Baseball fans, meet your new hero. A man with priorities ... and a gut made of steel.
A Nationals fan in the left-center-field bleachers in Sunday's World Series Game 5 against the Astros got caught in a bit of a pickle when Houston slugger Yordan Alvarez clubbed a two-run homer. You see, this man in the gray shirt was holding two big cans of beer, one in each hand. He might have been returning from the concession stands, and was totally unprepared to make a play on the dinger.
So ... he just stood there and took it off the chest.
Good job getting in front of this baseball and protecting the beer, my guy. pic.twitter.com/dkQLZPjaMp

— Cut4 (@Cut4) October 28, 2019
This sequence would normally have resulted in an explosion of beer, suds flying everywhere as he frantically drops the beers and tries to make a play on the ball.
But thanks to this gentleman's ability to think on his feet and just not do anything at all, he wound up preserving the beers AND ending up with the baseball anyway.
Excellent work, sir. You're an inspiration.
Later in the game, Juan Soto hit a solo homer in the seventh inning, and Mr. Gray Shirt came oh-so-close to making the play ...
... but he did lose his hat in the process. Talk about an adventurous evening, right?
Teams in this article:
Players in this article:
Topics in this article: