Angels reliever Cam Bedrosian might be MLB's biggest cat person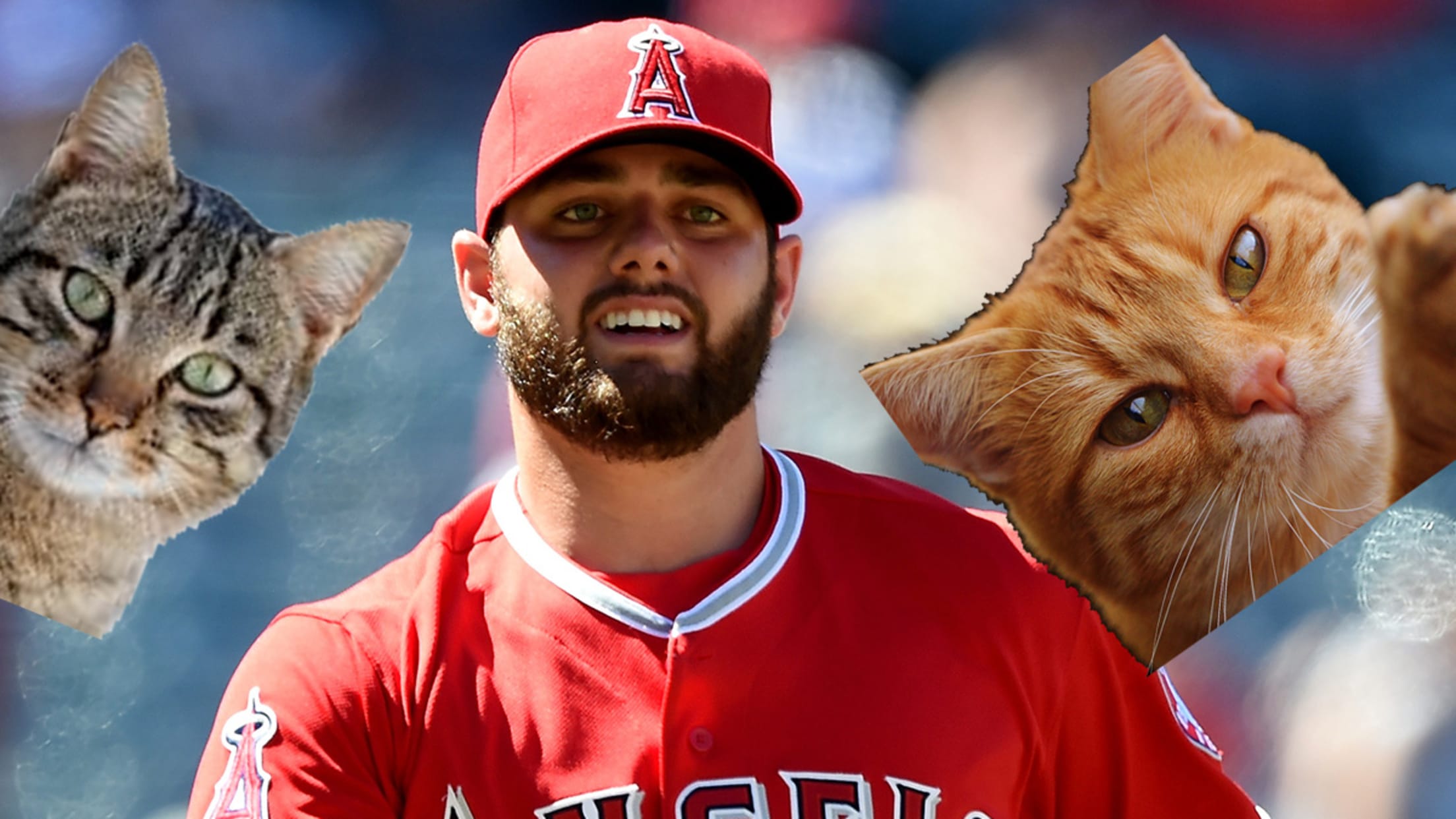 ANAHEIM, CA - AUGUST 05: Cam Bedrosian #68 of the Los Angeles Angels makes a throw to first for an out during the eighth inning against the Cleveland Indians at Angel Stadium of Anaheim on August 5, 2015 in Anaheim, California. (Photo by Harry How/Getty Images) (Harry How/Getty Images)
Cats may dominate our YouTube histories, our favorite memes and our favorite baseball movies. But for Major League Baseball players, it's mostly dogs that rule.
Not so for Cam Bedrosian. The Angels reliever has been a noted cat lover ever since his time growing up on a farm, where his family took in enough strays to have up to five cats at a time. And while anyone with a dog knows that they can be exhausting, what with their endless need to run around have a ball thrown for them, Bedrosian appreciates a cat's relaxed vibe.
As he told the LA Times:
"Cats, they just want to lay on the couch all day and relax. That's what I like about them. You can just chill with a cat."
Even better are the names of his pets: Grace and Bootsy ... as in Aunt Bootsy, a character in a throwaway line from 1998's "Rush Hour."
As for the cat that recently ran across the field in Anaheim? Bedrosian even tried to find and take the little schnookums home with him, before realizing he wouldn't be able to take care of it on road trips. One day, when cats are owning our ballclubs like the great book "Rhubarb" promised us, that won't be a problem.
Rhubarb. The cat that inherited a baseball team. #BookoftheDay https://t.co/i39ZJOh20K

— Adam Donaghey (@adamdonaghey) June 15, 2013
Teams in this article:
Players in this article: