What you should watch in the postseason race today: Can Johnny Cueto give SF some space?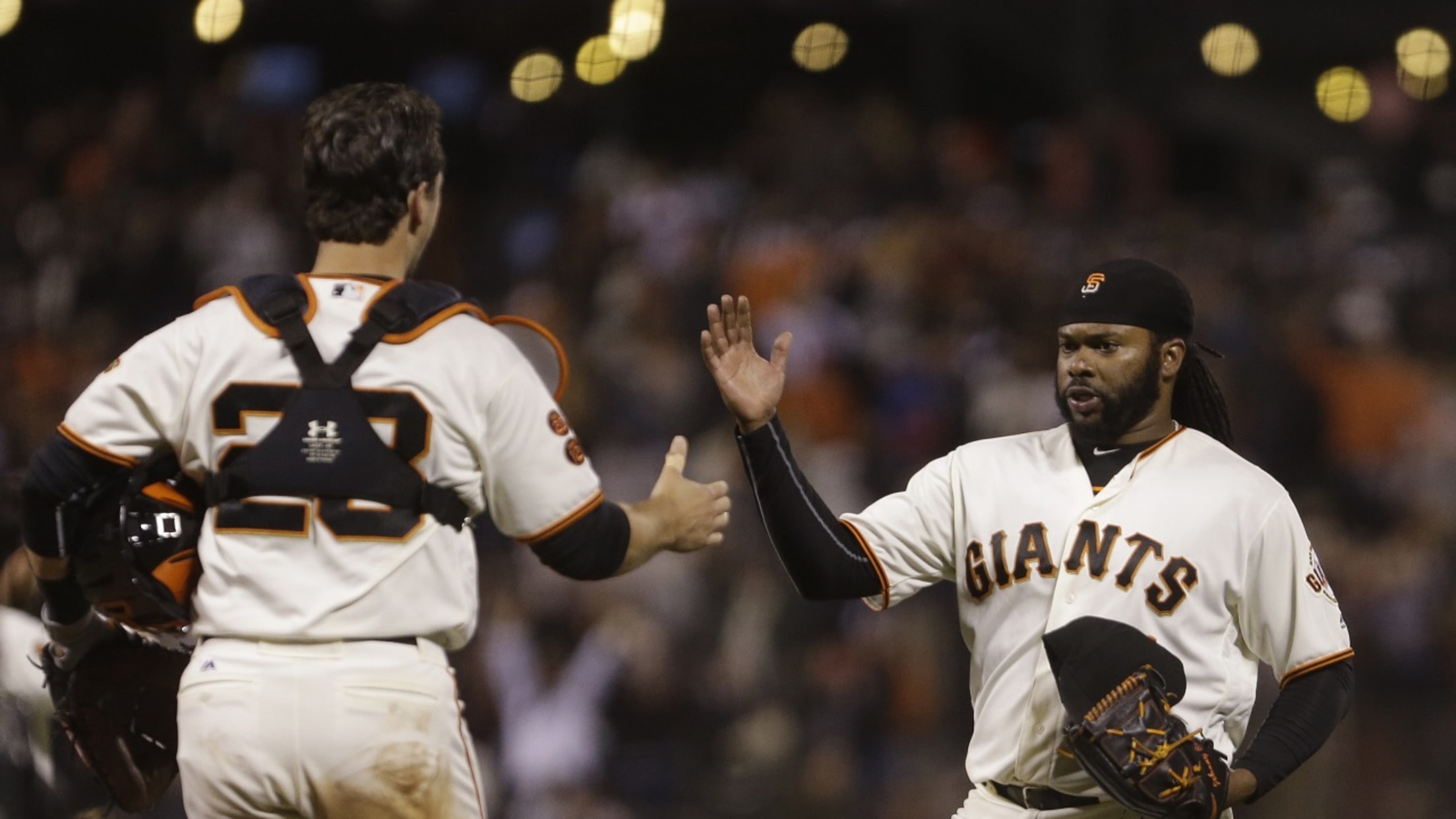 With only four days left in the season, every game has the potential to alter the postseason picture. As we enter the final days of the stretch run, we'll spotlight the biggest moments that we know you won't want to miss.
Rockies at Giants - 10:15 pm ET
In his last outing on Sept. 20, Johnny Cueto was dealing against the Dodgers until leaving in the sixth inning with a groin issue. Thankfully for the Giants, his setback wasn't long term and he'll toe the rubber at AT&T Park on Thursday night for a huge game against the Rockies. After losing Wednesday night, 2-0, San Francisco enters Thursday a game up on the Cardinals for the second NL Wild Card spot (and 1 1/2 games behind the Mets for the No. 1 designation).
Cueto has been a key reason the Giants are still in the position they are. So far in his first season in the Bay, he's gone 17-5 with a 2.79 ERA, seving as a strong complement to Madison Bumgarner atop an embattled rotation. He brings a 6-2 record and 2.19 ERA against the Rockies into Thursday's matchup with Jon Gray, who has only faced SF one time (though he pitched seven shutout innings in that start). The Giants are hoping Cueto can repeat this outing against Colorado back in July:
If the Giants' offense can get to Gray, it'll be on Cueto's shoulders to get the job done. Win on Thursday, and the Giants can head into the weekend's regular-season-capping set with the Dodgers in control of their own postseason destiny. Lose, and they're at the mercy of what the Mets and/or Cardinals do. That's the nature of final-week baseball, and that's the reality Cueto faces on Thursday night.
Tune in to see if Cueto can come through once again for the Giants on MLB.TV, now only $3.99 for the remainder of the season.
Teams in this article:
Players in this article: