Canadian Little Leaguer did the Edwing after his solo shot capped off an impressive upset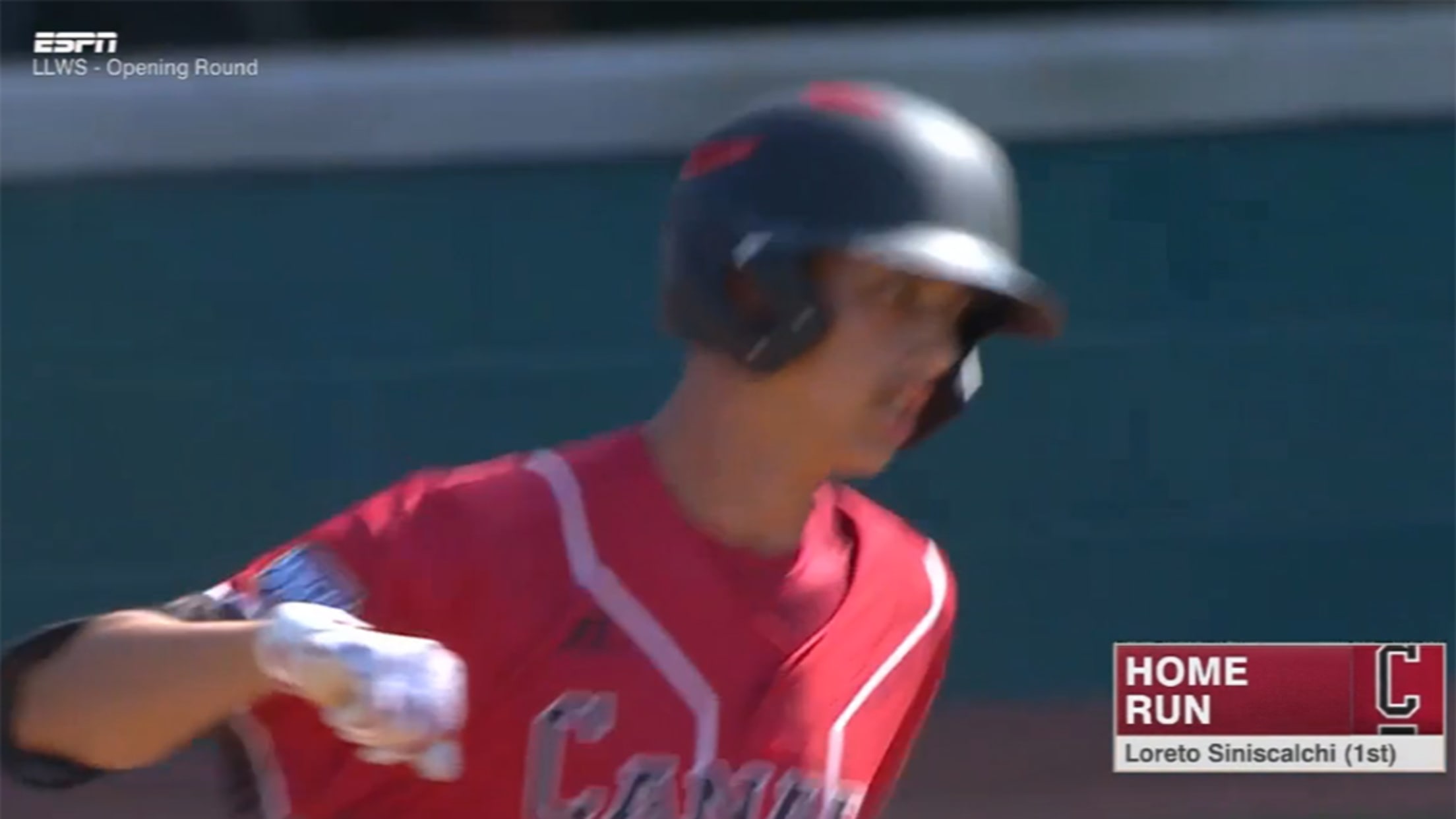 You're playing in the Little League World Series, you're on the cusp of an upset and you just capped your team's emphatic win with a sixth-inning solo shot. What do you do?
If you're Canadian Little Leaguer Loreto Siniscalchi, you emulate one of your favorite Major Leaguers: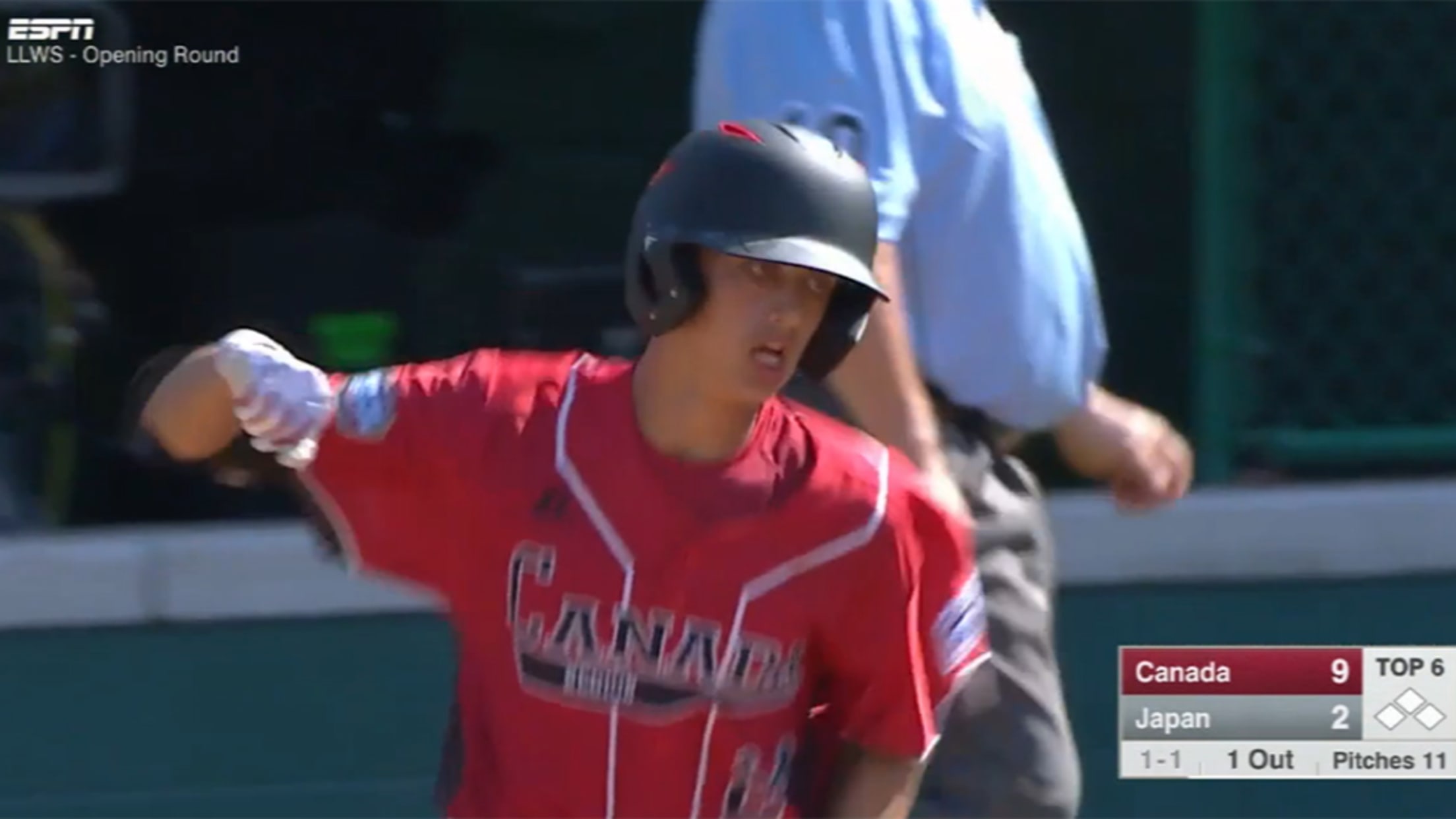 For any Blue Jays fans, that should look awfully familiar:
Canada won, 10-4, in the opening round of the Little League World Series on Friday, handing Japan its first opening-round loss in 50 years. The team from Vancouver couldn't have pulled off the upset without some next-level performances, and they definitely got one from Sinisalchi. He started the game on the mound, pitched 5 2/3 innings while striking out 13, and gave himself an extra cushion with the aforementioned home run. That's an Edwing-worthy performance if there ever was one.
You can watch highlights from Canada's win here -- Siniscalchi's home run comes at the 1:27 mark. Canada plays South Korea on Sunday at 5 p.m. ET.