Carlos Beltran is retiring, so let's remember his best moments on each team
We knew it might be coming, but we still didn't want to believe it. Alas, on Monday, Carlos Beltránannounced his retirement from Major League Baseball. The switch-hitter played 20 brilliant seasons, amassing 435 home runs, 312 steals, 2,725 hits, three Gold Gloves, nine All-Star Games, a Rookie of the Year Award and, this season, finally, a World Series ring:
Beltran also played for seven different teams throughout his career so, to celebrate his baseball life, we wanted to remember some of his best moments with each franchise. Check them out below and list your favorite in the comments.
Kansas City Royals, 1998-2004
Beltran was drafted by the Royals in the 1995 Draft as an 18-year-old. A few years later, in 1999, he was named the AL Rookie of the Year. This is what he looked like: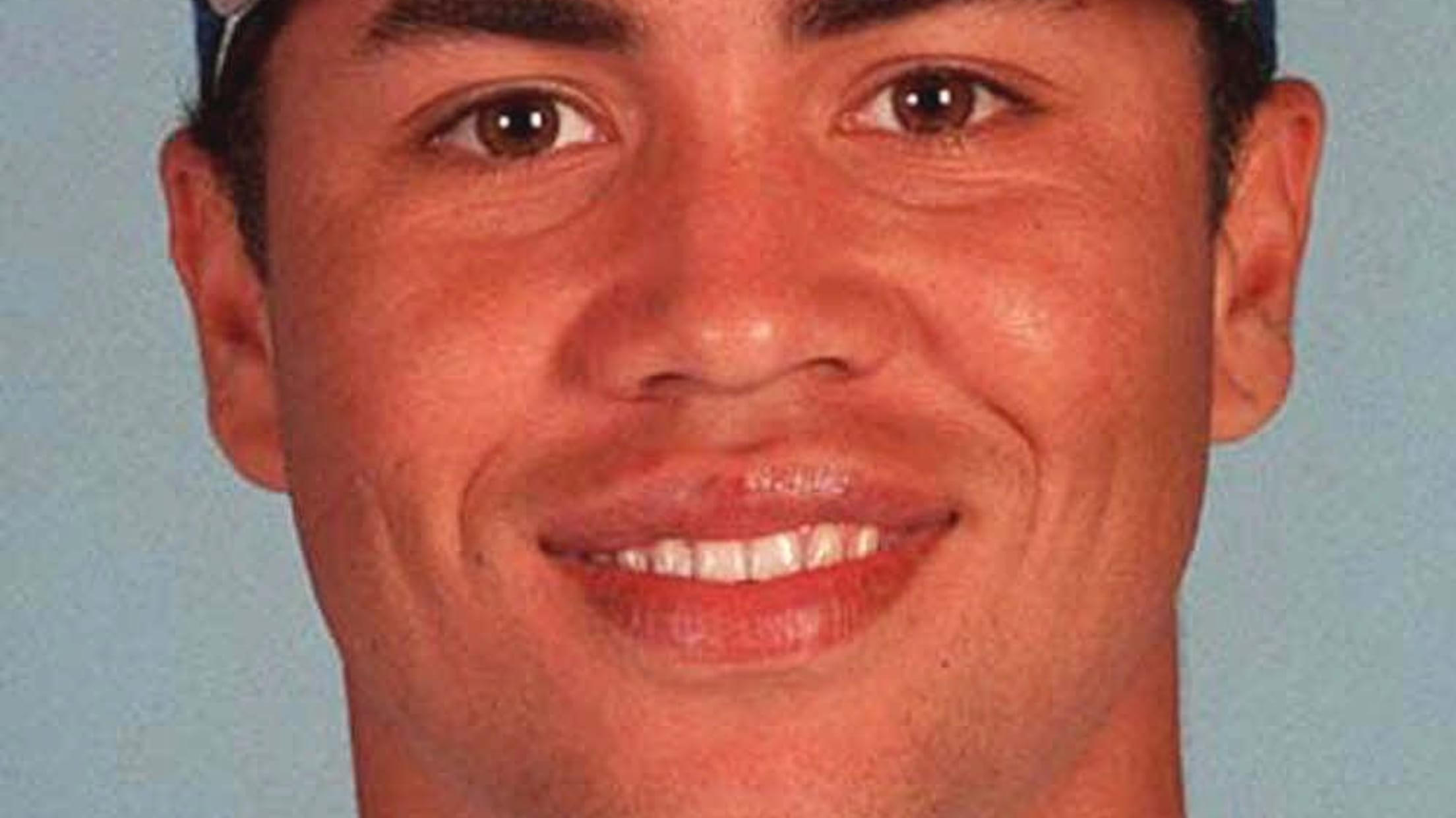 Alongside Johnny Damon and Jermaine Dye, Beltran made up a formidable young outfield contingent. He had many great moments in KC, but we'd be remiss not to show his first career dinger off Jaime Navarro in '99:
Houston Astros, 2004 (first stint)
Beltran got traded to the Astros midway through the '04 season and went from young phenom to postseason legend. He hit .435 with eight homers, 14 RBIs, six steals and a .536 on-base percentage in 12 playoff games:
New York Mets, 2005-11
Beltran entered his prime years with the Mets, becoming perhaps the best outfielder the franchise has ever seen. He hit 149 homers, drove in 559 runs, stole 100 bases, held a 129 OPS+ and won three straight Gold Gloves. Although many Mets fans may remember him for this moment (by the way, he hit three homers in that same NLCS), they probably also remember him for ending this insane, back-and-forth affair from earlier in the season:
San Francisco Giants, 2011
Once again, the then-34-year-old was picked up by a contender at the Trade Deadline and, once again, he was everything they could've wanted. Beltran slashed .323/.369/.551 with seven homers and 18 RBIs in 44 games down the stretch. He also hit his 300th homer with the Giants -- a moonshot into the bay.
St. Louis Cardinals, 2012-13
Even though he was gaining in years, Beltran was still a top-tier offensive threat in the National League. He made the All-Star team both years he was in St. Louis and was almost impossibly good in the playoffs. He hit five homers, including a few in must-win games, and had a .306 batting average in nearly 100 at-bats. Oh, and in case you forgot about his arm, the 36-year-old did this in 2013's NLCS Game 1.
New York Yankees, 2014-16
Even though injuries riddled a lot of his time in the Bronx, Beltran was still an above-average player for the Yankees. He hit some clutch long balls for them, and he also crushed homer No. 400 -- becoming the 54th player to do so in big league history:
Texas Rangers, 2016
Yes, once again, now at the age of 39, Beltran was acquired by a contending team at the Deadline. This time it was the Rangers. He hit seven homers in 52 games and carried a .776 OPS during his Texas tenure. Overall, as a 39-year-old, he slashed at a .295/.337/.513 line with 29 homers and 93 RBIs. But perhaps his finest moment as a Ranger came off the field and in the dugout -- when he debuted a new hairstyle:
Weirdly, it never really took off.
Houston Astros, 2017 (second stint)
At the age of 40, Beltran, perhaps an avid Sports Illustrated reader, signed a one-year-deal with the Astros. Although he was limited in his playing time (and his glove was officially retired in July), the veteran was a phenomenal leader in the clubhouse during the regular and postseason. And finally, after years of dominating in the postseason and never getting a ring, Carlos Beltran won a World Series.
As they say, there's no better way to go out than to go out on top.
Teams in this article:
Players in this article: