Carlos Gomez met with his Rays teammates in his loaded office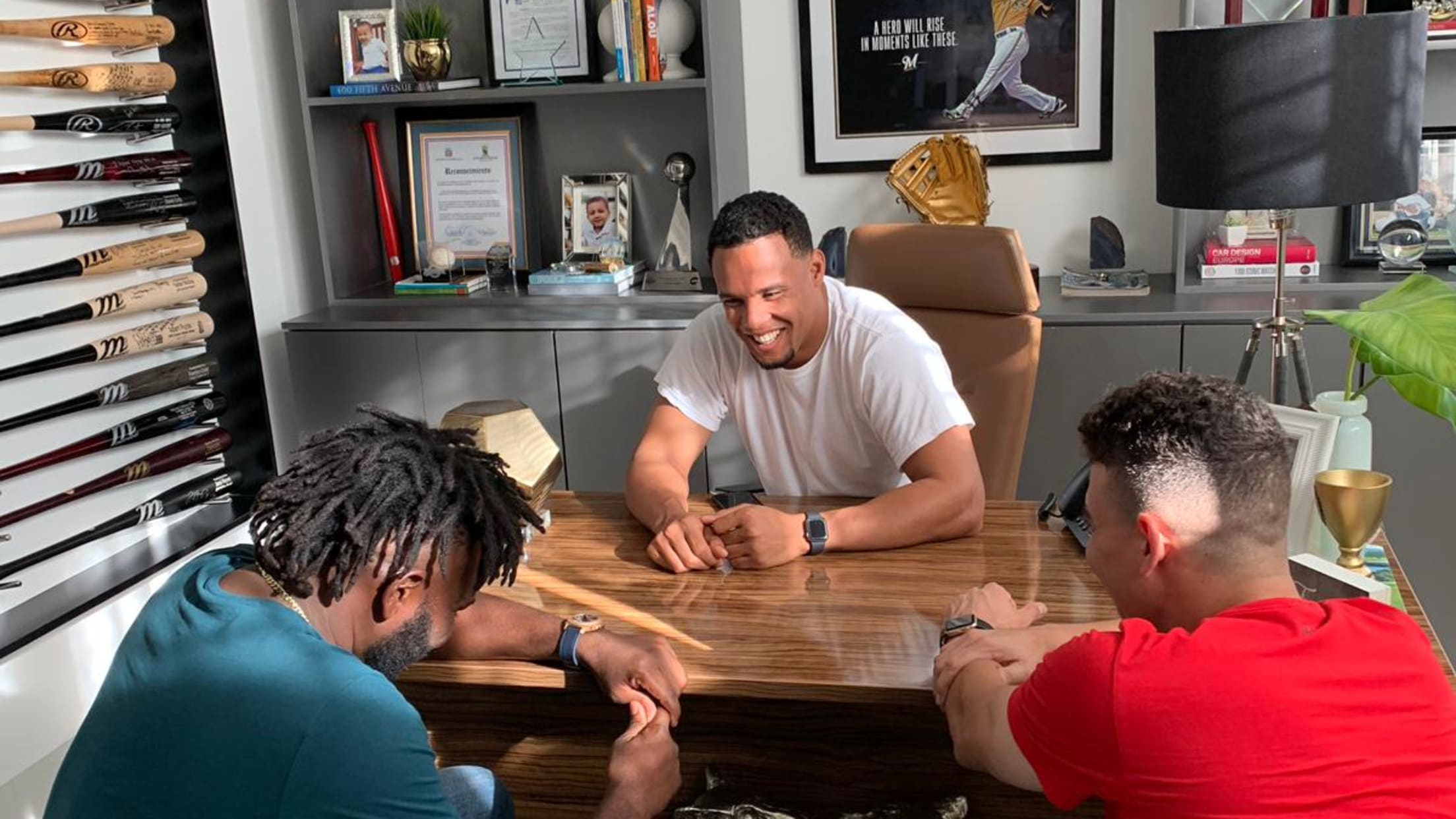 Carlos Gómez is one of the most interesting men in baseball. He'll celebrate home runs like no one else and bash (and then apologize to) to coolers in his very own way. After signing his contract extension, he Googled "rich-people conversations" so he would know what to talk about.
Well, suffice to say, he's now got a very cool rich guy office, which he used to meet with former Rays teammates Diego Castillo and Willy Adames earlier this week. Presumably this was so they could loop in another department on the conference line to discuss next steps in their offseason training project.
Off-season vibes with @willya02 #DiegoCastillo this is more than a friendship, it's a brotherhood. #NoDaysOff pic.twitter.com/wYjFPbeSsM

— Carlos Gomez (@RealCarlosGomez) December 10, 2018
While this photo shows that Gomez has some great taste in interior design, let's break down what's on display and see if we can't learn a few more things about CarGo.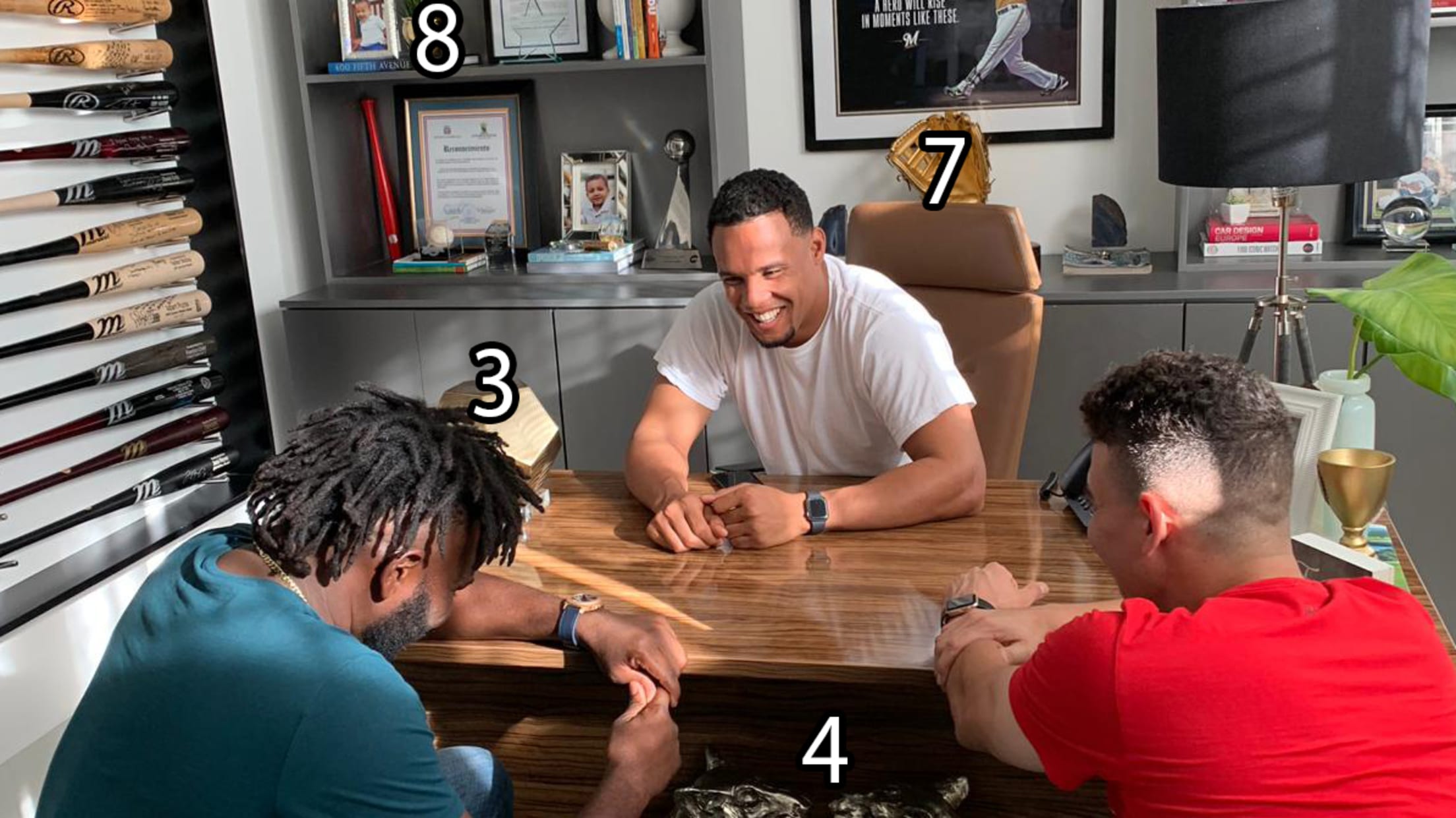 1. The initials
You know, in case you were curious about whose pad this was.
2. The framed self-portrait
If only we were all lucky enough to have prints of ourselves that read, "A hero will rise in moments like these."
3. The gold geodesic dome
You know, this is the kind of thing a Bond villain would keep on his desk.
4. The jungle cats
This is the kind of a thing a Bond villain would definitely use to hold up his desk.
5. The baseball bat wall
While we can't zoom in enough to see just whose bats these are, we'd imagine they are friends of Gomez's from around the league because of all the different brands and styles of bat represented.
6. A book on muscle cars
There's another one on cars in the office (can you spot it?), so Gomez is definitely a car dude.
7. Awards
There are, by my count, at least four awards on display. Can you find them all?
8. A book on 400 5th Avenue
Is Gomez also an architecture nerd?
9. An autographed ping pong paddle
Is the outfielder also a ping pong champ?
10. A horse statue
Call Johnny Cueto, noted horse enthusiast.
Teams in this article:
Players in this article:
Topics in this article: