Carlos Gonzalez used his slide into second to give Jose Altuve a look at his sweet new shoes
It's a profound honor to be selected to play in the All-Star Game presented by MasterCard -- taking your place alongside the greatest collection of baseball talent in the world, getting to make childhood dreams come true, getting to take selfies with Giancarlo Stanton. Most importantly, though, a trip to the Midsummer Classic means one thing: a seemingly endless supply of All-Star Game swag.
There are new caps. There are new socks. It's a very exciting time for the players, and three-time All-Star Carlos Gonzalez couldn't wait to show off his spankin' new cleats to whoever he came across ... up to and including AL second baseman Jose Altuve:
Let's celebrate that wonderful moment as a work of art, frozen in time: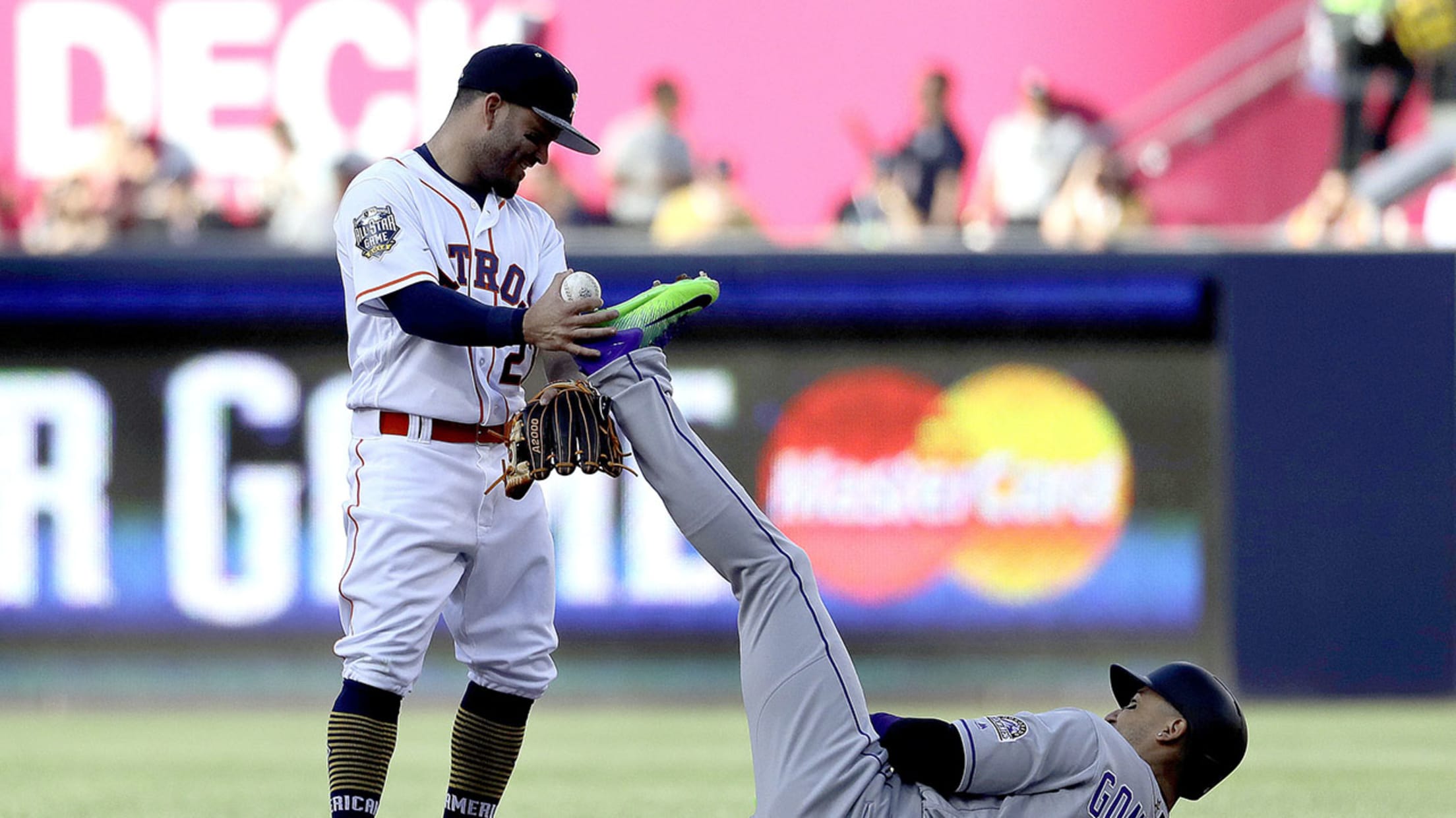 Look, no one clarified that "spikes up" referred to putting your spikes over your head.