Why can't we bring our cats to the ballpark?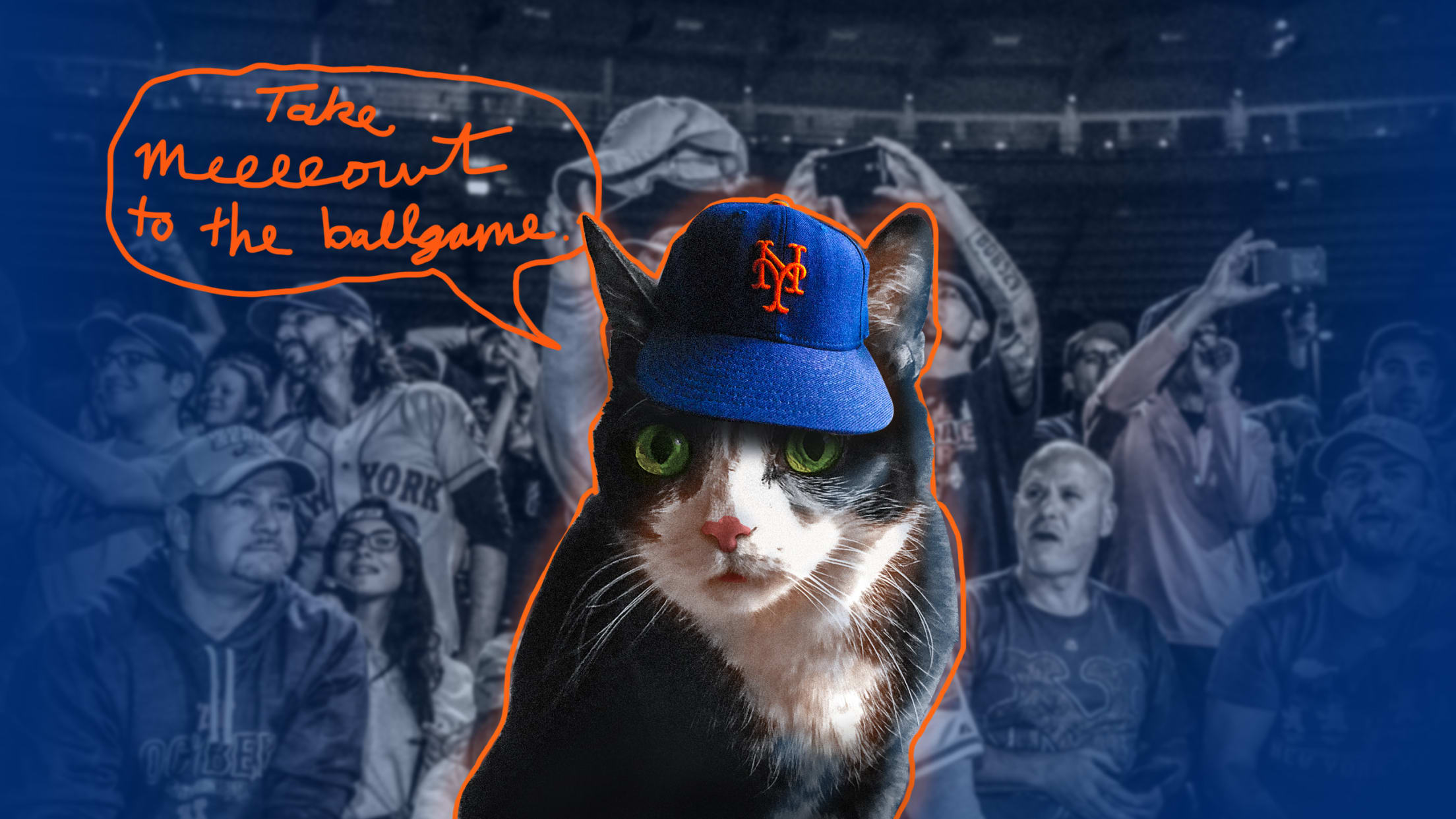 (Art via Tom Forget)
I've been thinking about this for a long time.
Dogs are fine, you know, if you like something constantly nudging you for attention and eating all of your food. And people do like them. I like them! I get it. There's a reason nearly every Major and Minor League ballpark has Bark in the Park days.
But what about the cats? Did you forget about the cats? Why are there no cat days?
I mean, the pun is right there for the taking. Caturdays? Take Meow to the Ball Game?
I googled around for a few minutes and there seems to have been just two Minor League teams that have ever done a "Caturday." And, hey, wouldn't you know it, both were roaring successes. They were purrfect promotions.
Look at this cuddly buddy hissing at the opposing team during pregame ceremonies at a Lakewood BlueClaws game in 2016.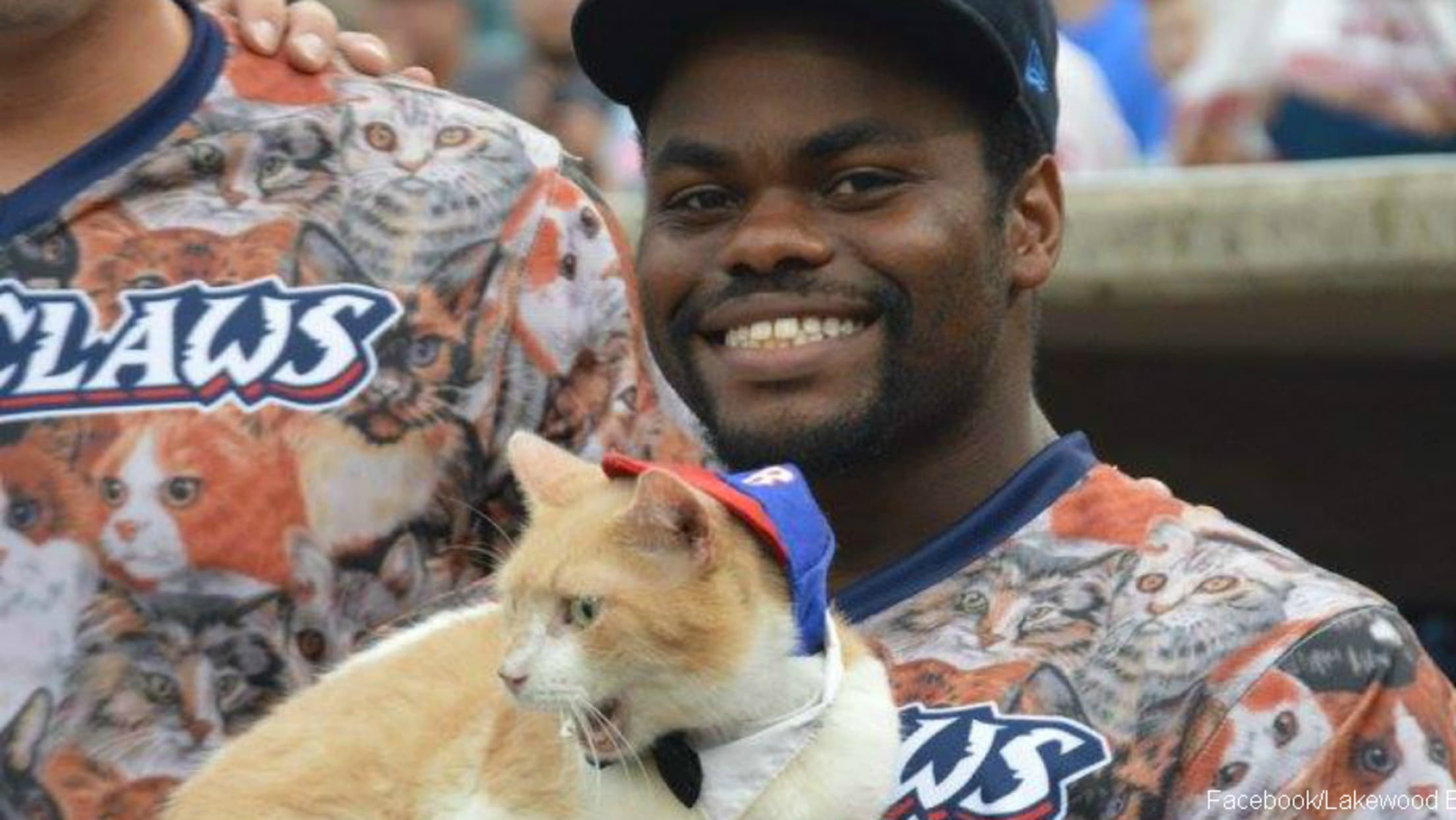 The Frisco RoughRiders, based in Frisco, TX., had similarly positive results in 2017. Look at this little guy. I've never seen anybody more in their element.
Cute animals alert! Look at these fluffy felines enjoy a Frisco RoughRiders baseball game #meow https://t.co/hwzHO30rpc pic.twitter.com/ZeUvk7Gs1n

— GuideLive (@GuideLive) May 23, 2017
But that was three and four years ago.
Before that, nothing.
After it, zero.
And it's not like cats haven't been a huge part of baseball. They have been. Unlike dogs.
There's an MLB team called the Detroit Tigers. The Tampa Bay Rays have a DJ that's a kitten. And instead of having a scary snake, the Arizona Diamondbacks decided to have a (potentially even scarier) bobcat as their team mascot.
Also, has a dog ever changed the course of baseball history? No. It hasn't.
Cats are constantly trying to get onto the field, closer to the action. And like, what's a more perfect place for them? They love lying around for hours on end in the hot sun. I could replace these human heads with cat heads and you'd have no idea.
And listen, again, this isn't one over the other. Bark in the Park days are good and they should stay. I had dogs as pets growing up -- Rosie, an ornery white Lhasa Apso was a big part of my life. She was there for my middle school graduation. She smashed my guitar. I also had a cat name Cutie. He used to hunt squirrels and deliver their bones to my doorstep.
I'm just trying to stand up for the cats and the 41 percent of the population that says they like them.
Let them enjoy the beautiful game of baseball, too.
Matt Monagan is a writer for MLB.com. In his spare time, he travels and searches Twitter for Wily Mo Peña news.