Yoenis Cespedes and his arm proved yet again why running on him is a risk -- sorry, Braxton Lee
Ever since Yoenis Céspedes broke into the Majors with the A's in 2012, one thing has been abundantly clear: You better be careful running the bases when he's in the outfield.
Cespedes' latest PSA came in the Mets' 4-2 win over the Marlins on Monday night, at the expense of Miami's Braxton Lee. Facing Noah Syndergaard, Lee laced a ball over the infield and into left-center, where Cespedes was on the move.
Lee, feeling ambitious, attempted to turn his single into a double ... but if you've been reading this post, you know how this story ends:
🗣🗣🗣 Never run on @ynscspds...

...or continue to. We appreciate the outs. pic.twitter.com/yw8ujd0PYL

— New York Mets (@Mets) April 10, 2018
Take another look at the angle with which Cespedes threw that laser to Asdrúbal Cabrera at second to easily retire Lee: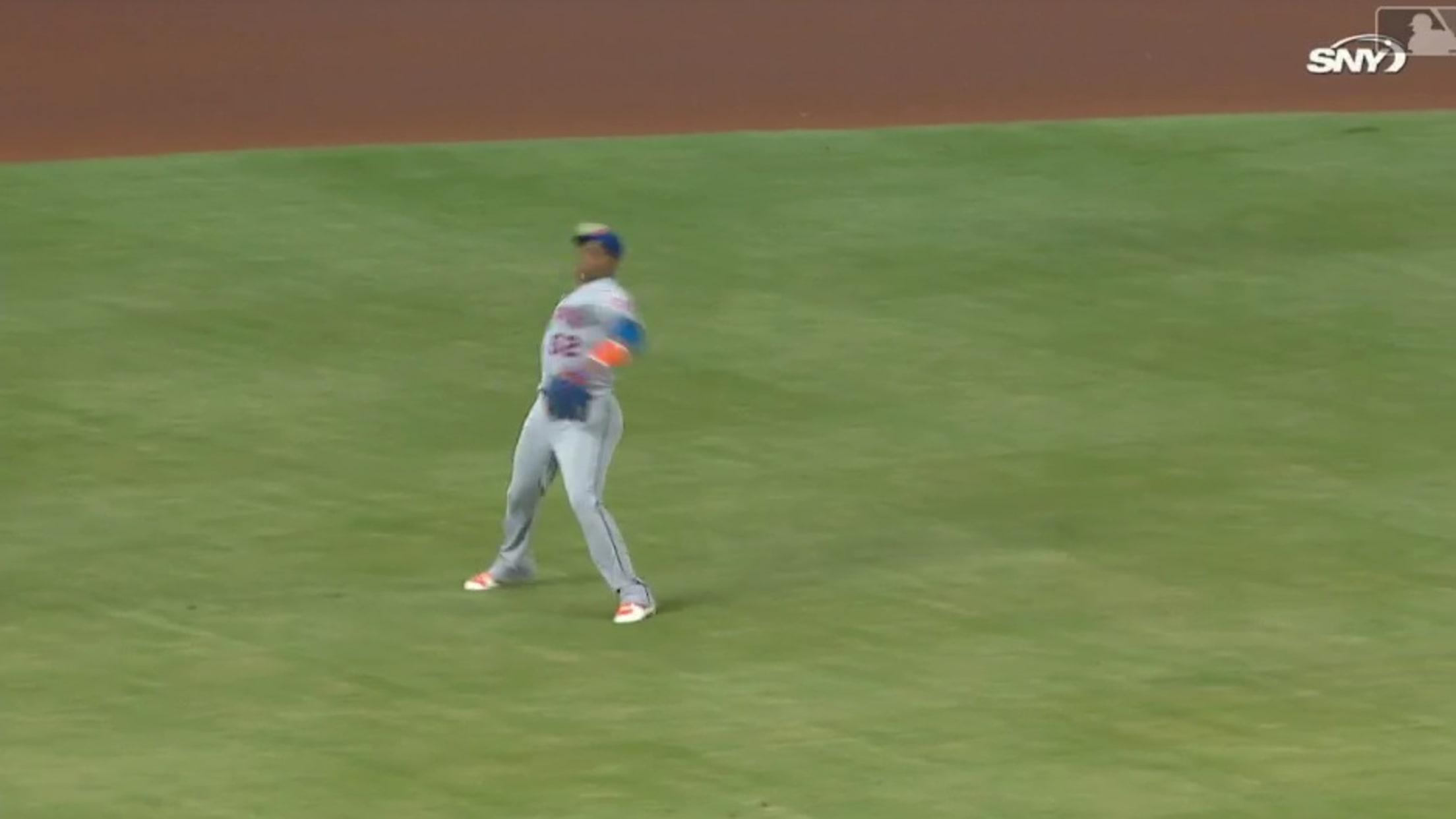 It's worth pointing out here, as MLB.com's Anthony DiComo did, that Cespedes played in the game despite having the flu. Not even that can stop him.
From nearly falling away, off angle to firing an absolute strike 190 feet to his dedicated target. Where have we seen that before? Oh, that's right, he did this in 2014 while with Oakland:
And busted out this slick fadeaway at Spring Training last year:
Time and time again, runners seek that extra base -- but time and time again, #YoSaysNo.
Teams in this article:
Players in this article: