Chase Utley laid healing hands on Rich Hill's injured wrist and fixed everything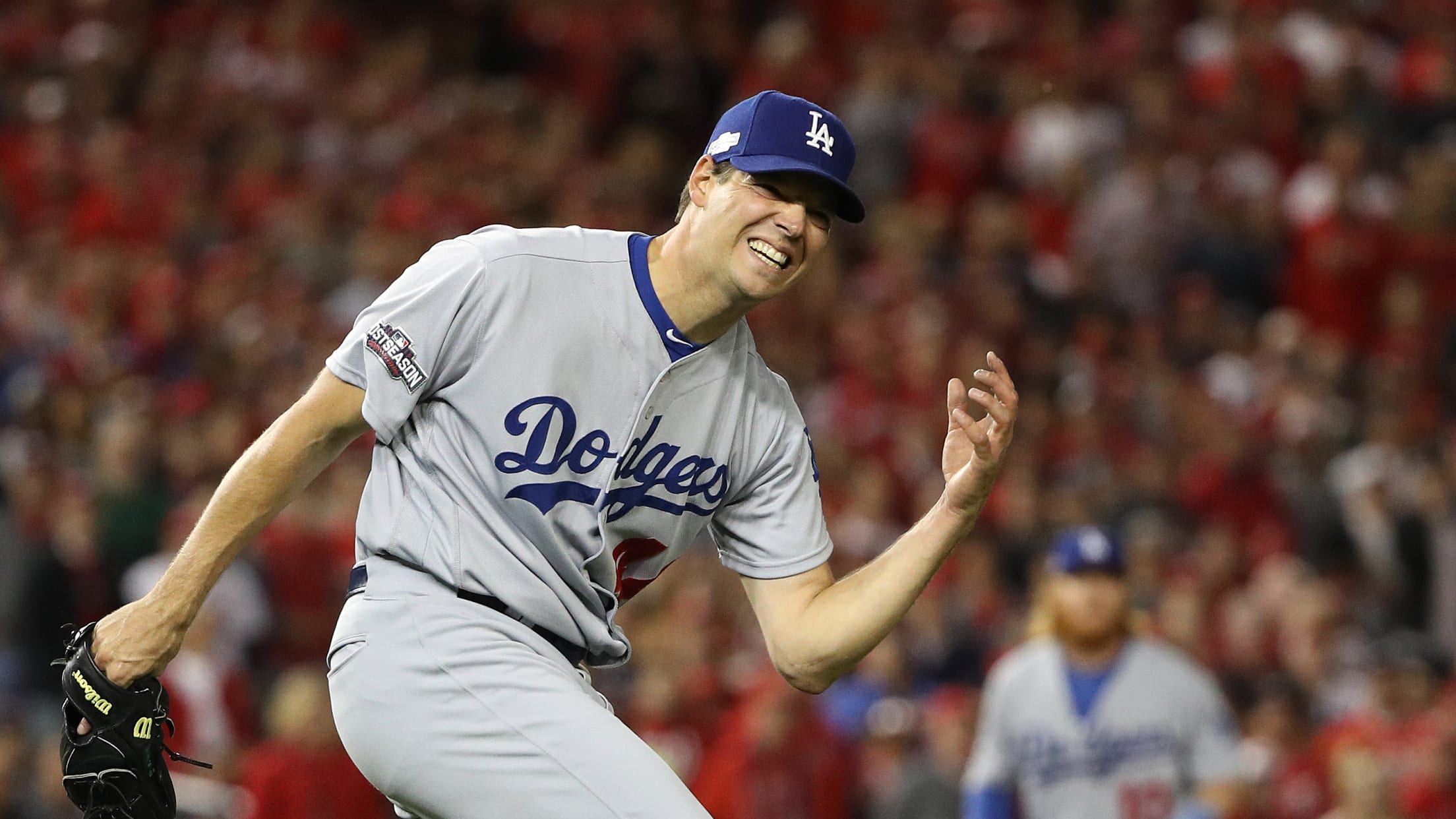 (Patrick Smith)
There was a scary moment for the Dodgers in the bottom of the first inning during their NLDS Game 5 showdown against the Nationals. Leadoff hitter Trea Turner hit the sixth pitch he saw straight back to the mound and the ball struck Dodgers starter Rich Hill square on the wrist of his pitching arm.<o:p>
Hill completed the play and got the ball to first base in time to retire Turner, but then he shook out his hand in clear pain. The Dodgers coaching and training staff immediately came out to the mound, but it was second baseman Chase Utley who got to the scene first ... and then worked healing magic on Hill?
Utley evaluated the injury, laid his healing hands on the affected area and then, magically, Hill was able to remain in the game.
As is to be expected for an elimination game, the hook was quick for Hill, who was pulled with two outs in the third. Even still, he struck out six and left the game with the Dodgers only trailing 1-0.
Whenever the 37-year-old Utley's playing career comes to a close, maybe he'll have a second career as a trainer.
The Dodgers went on to win the game, 4-3, and are now headed to the NLCS, where they will face the Cubs. Tune in starting Saturday at 8 p.m. ET on FOX-X FS1 to see whether Utley puts his trainer skills to use again.
Teams in this article:
Players in this article: