Catch a glimpse of George Springer's wedding -- and watch the newlyweds dance into the reception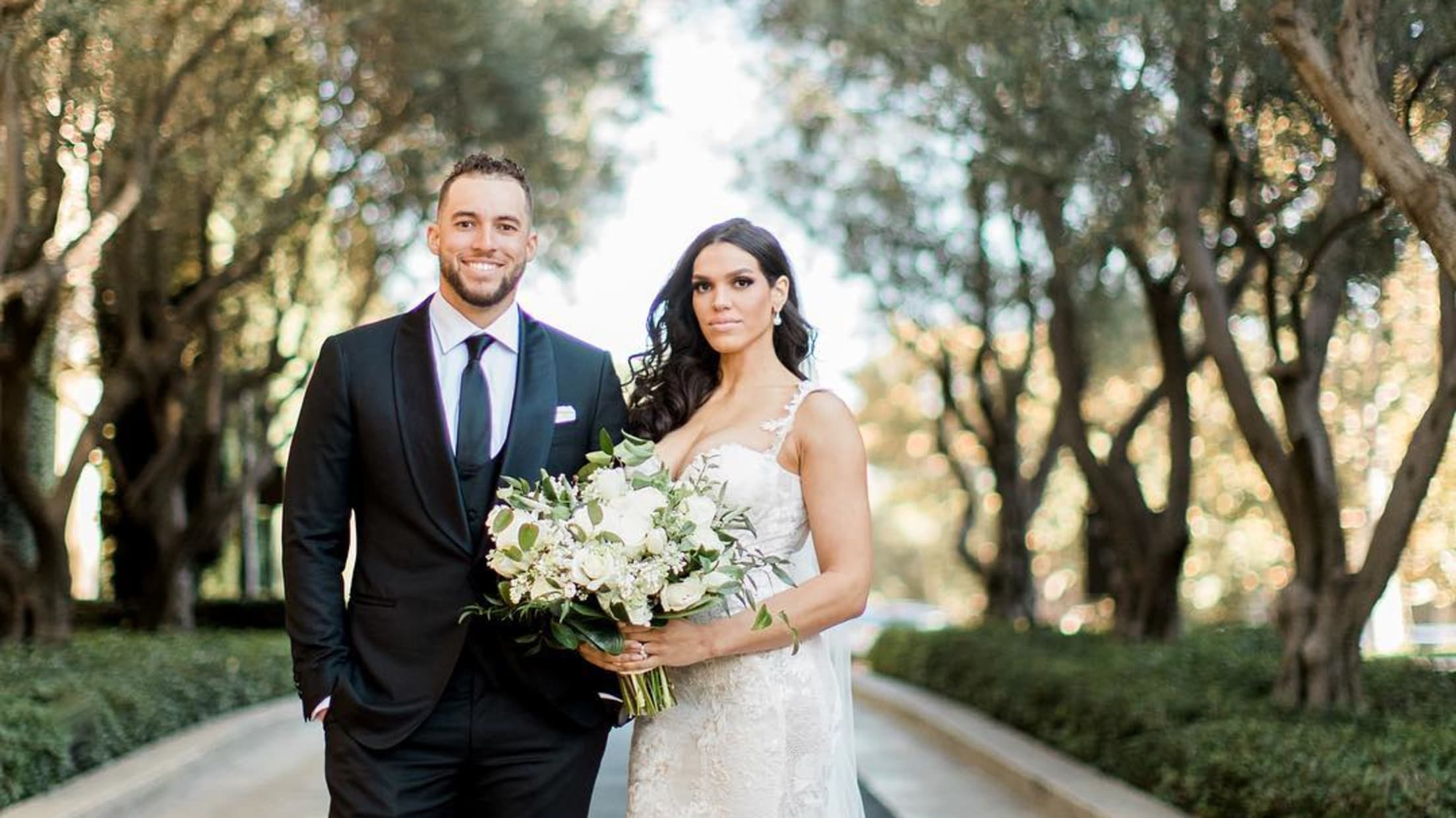 To be George Springer is to be involved in all kinds of fun things lately.
After helping to lead the Astros to a dramatic World Series victory over the Dodgers, the reigning Fall Classic MVP enjoyed the spotlight -- making an updated appearance on a Sports Illustrated cover, turning up on "Saturday Night Live" with some teammates, trying his best at the Rockets' "First Shot" competition, giving Houston-area traffic updates, and more.
His latest achievement, though, surpasses all the others: On Saturday, he tied the knot with his fiancée, Charlise Castro, in a lavish wedding ceremony in Southern California (one that involved Astros manager A.J. Hinch crashing at Dodgers manager Dave Roberts' home for the weekend). Their wedding photo was appropriately perfect:
Everything from the evening just seems like the wedding of your dreams:
As for their entrance to the reception, well ... let's just say they knew how to make an entrance (and thank you to J.P. Sportman for sharing this bit of dancing excellence):
Have yourself an offseason, George. And congratulations to the newlyweds!
Teams in this article:
Players in this article: