In honor of his Hall of Fame induction, Chipper Jones will name his next son Cooper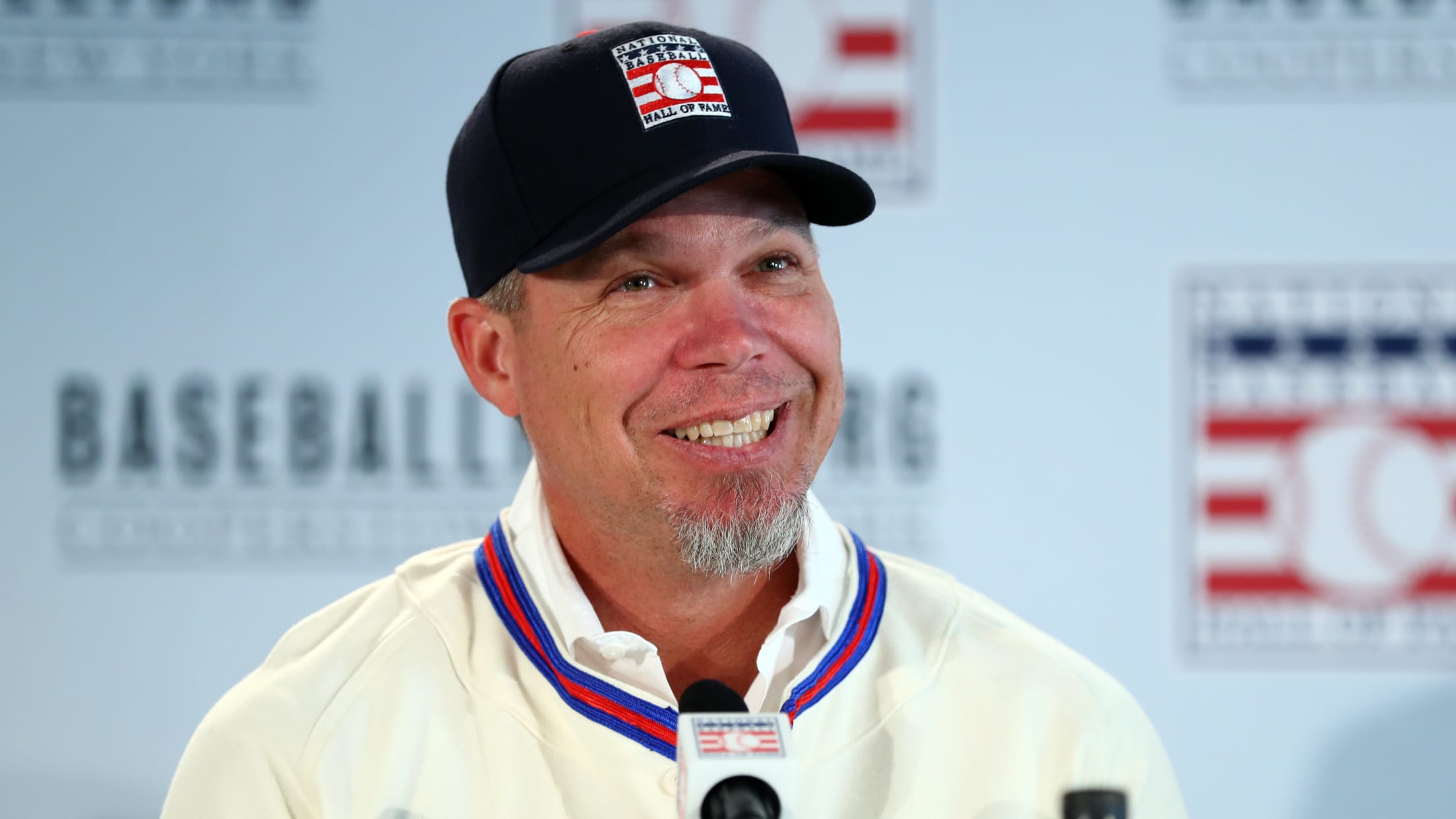 For most people, naming a child follows a pretty standard process. Not so for Chipper Jones.
In January, Jones was voted into the National Baseball Hall of Fame in his first year on the ballot. He will be inducted along with Jim Thome, Trevor Hoffman and Vladimir Guerrero on July 29. Also in July, Jones will welcome a son into the world. He told the Georgia Senate on Wednesday -- where he was present to celebrate Chipper Jones Day -- that his next son will be named Cooper:
The @RealCJ10 tells the Georgia Senate he and his wife are naming his next son - she's due this summer - Cooper in honor of his upcoming induction in the baseball HOF. #gapol pic.twitter.com/T6VaPYlQdG

— Greg Bluestein (@bluestein) March 21, 2018
Thank you for having me Governor Deal! https://t.co/zPaRh8qeWI

— Chipper Jones (@RealCJ10) March 21, 2018
This won't be the first time Jones names one of his sons after his baseball career. He named his eldest son "Shea" because of how much he loved hitting in Shea Stadium.
Cooper is due on July 30, the day after Jones is inducted into the Hall of Fame. It should be a joyful -- and hectic -- weekend for Chipper and the growing Jones family.