The Astros are seeking a mascot handler, and Chris Archer is the man for the job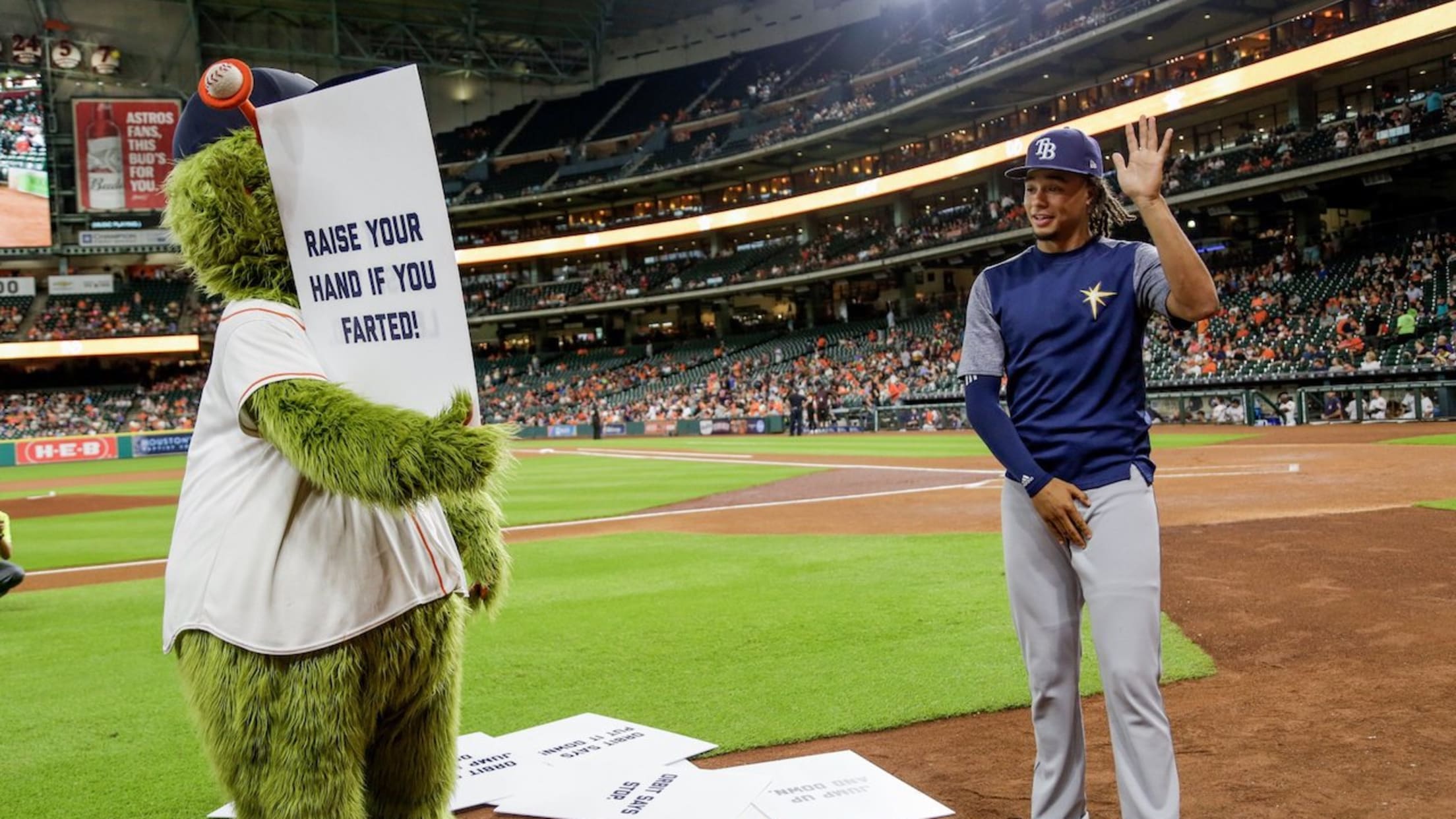 Teams aren't only looking to add to their rosters over the offseason -- they're also looking to bring in talent behind the scenes, to every area of the organization. For example: If you've ever dreamed of hanging out with and assisting a Major League mascot, the Astros have the job for you.
The team recently posted a job opening entitled "mascot handler," which is more or less exactly what it sounds like. Responsibilities range from carrying Orbit's equipment to facilitating autographs to assisting in his various shenanigans. It's a job that demands responsibility, quick thinking and an ability to perform in front of large crowds -- and the Rays, for one, think they've found just the guy.
Hello, @astros.

We heard you have a job opening. Allow us to make a recommendation. pic.twitter.com/j8Rr9sU6he

— Tampa Bay Rays (@RaysBaseball) February 5, 2018
Don't worry, he has references:
Please see the attached portfolio.

Don't hesitate to contact @RaysRaymond as a reference. pic.twitter.com/8EVxxCkiSW

— Tampa Bay Rays (@RaysBaseball) February 5, 2018
A little cold toward Raymond, but hey, it makes a lot of sense. Just look at the listing: "Strong leadership skills and positive attitude"? Check. "Must be able to relate with fans of all ages and demographics"? Yep. "Ability to work incredibly well under pressure"? You bet. He seems like the perfect candidate ... save for one small detail: He and Orbit have been waging a prank war against each other for years now.
Maybe it began when everyone's favorite fuzzy green guy likened Archer to Jaden Smith. No one knows for sure. What we do know, though, is that it's only escalated from there. Water balloons were thrown, T-shirts were printed, Declarations of Unfriendliness were delivered.
Naturally, Orbit wasn't too thrilled about his latest applicant:
Dear @RaysBaseball: I have reviewed your candidate submission. I'm really looking for someone with more of a championship level pranking pedigree. Thanks anyways. https://t.co/cfyPvSe6IR

— Houston Astros Orbit (@OrbitAstros) February 6, 2018
Since you're wondering: The Rays first travel to Houston on June 18.
Teams in this article:
Players in this article: