Bunting is good and Chris Davis should do it to stop his 0-for-53 hitless streak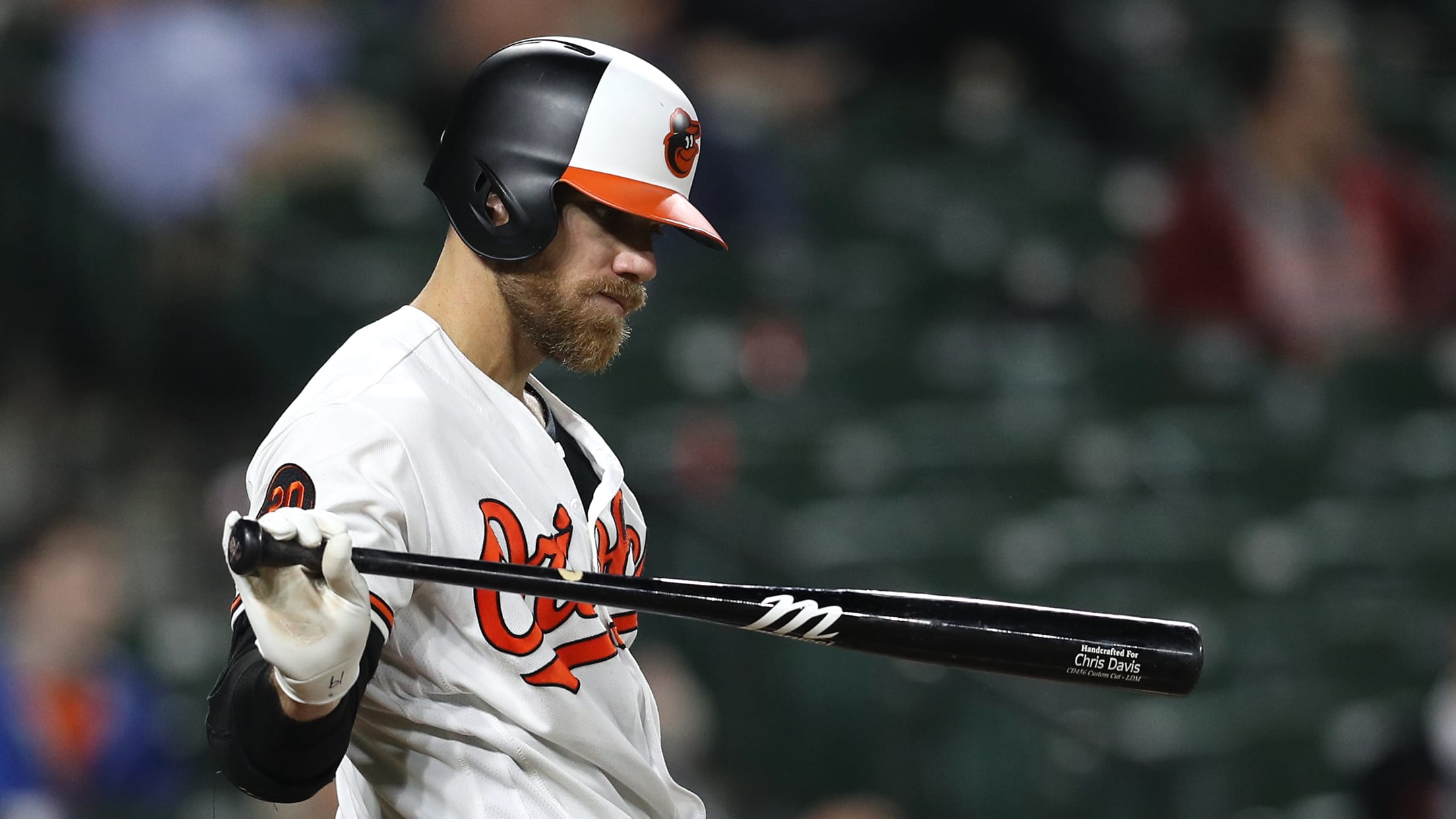 Maybe you missed it last night while doing whatever people do instead of watching baseball, but the Royals' Whit Merrifield got a hit in his 31st straight game -- a new team record. And he did it not with a dinger or double or triple, but with a bunt. A sweet little run-scoring poke down the third-base line.
What a moment, sure, but also, what a bunt.
With all the focus on hitting the ball 900 feet these days, bunts have fallen by the wayside. It's a technique that was invented during the 1800s and has had a back-and-forth love affair with baseball, its players and its fans ever since. It's had its heyday and now, not so much. Some Major Leaguers don't even know how to do it. Others scoff at using it in certain situations: "No, you can't bunt there. That's against the unwritten rules."
There's a reason these rules aren't written down somewhere. They don't really matter.
Let the kids bunt. Let them bunt to break up no-hitters, let them bunt to beat shifts, let them bunt to win batting titles, let them bunt so we can all watch insanity like this.
Perfect placement. 👀 pic.twitter.com/7D220uhS74

— MLB (@MLB) June 9, 2018
If you feel like bunting, just bunt. It's legal, it's something you can do. The other team might yell at you, but I promise you, I won't. I never yell at anyone.
And that brings us to Chris Davis. The Orioles first baseman has hit a bout of bad luck -- going 0-for-53 and setting the record for the longest hitless streak in big league history. After Thursday's game against the A's, he still doesn't have a hit. So, Chris, bunt.
Set down a nice popper. Like you're laying a puppy back down next to its mother, like you're dancing with a tiny child at your best friend's wedding. Everybody in the infield is already shifting all the way to the right side -- expecting you to pull a ball through the hole. It'll be easy. You've done it before. You looked like you enjoyed it.
Take the pressure off yourself and then go back to trying to hit the ball over the fence (or, also, just keep bunting forever).
Who knows? Maybe a bunt base hit is all the confidence you need to turn back into the slugger who used to hit baseballs clear out of Baltimore city.
Matt Monagan is a writer for MLB.com. In his spare time, he travels and searches Twitter for Wily Mo Peña news.
Teams in this article:
Players in this article:
Topics in this article: