Thanks to Christian Yelich's home run Saturday, a family is getting a new dog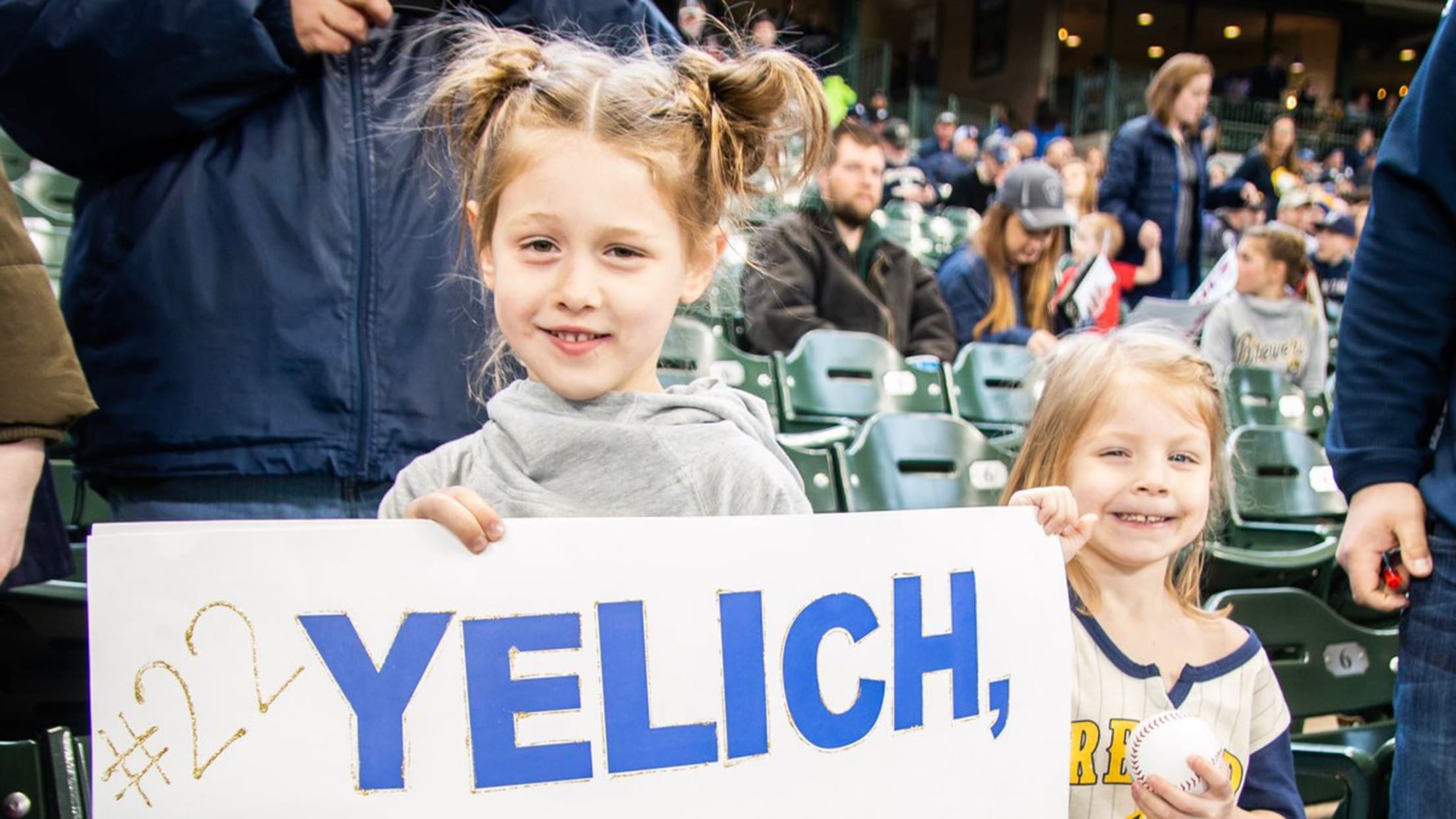 One of the great things about sports is that they serve as an escape from the world outside of them. Watching a baseball game is a way to forget the stress of work or come together as a family a couple nights a week.
Those things produce emotions and feelings, obviously, especially when your team does particularly well or poorly. But, it's rare that the events that unfold on the field have a tangible impact on the real world.
On Saturday, Christian Yelich hit his third home run of the season in the first inning of the Brewers' 4-2 win over the Cardinals. Thanks to his dinger, the Labodda family is getting another puppy!
Congrats! What are you going to name him? Might we suggest Yeli?

Brewers 1, Cardinals 0 in the first. pic.twitter.com/i6VBiUF8ie

— Milwaukee Brewers (@Brewers) March 30, 2019
Apparently the two kids -- Lola and Libby -- created the sign just an hour before first pitch. With Yelich hitting his homer in the first inning, they came awfully close to missing out on a new puppy.
As for the type of dog they'll get as a result of Yelich's dinger, it seems like a golden doodle is the leading contender. The new pup would join an 11-year-old Maltese named Henry after Milwaukee and Atlanta Braves slugger Hank Aaron. One thing the two dogs will certainly have in common, then, is a love of home runs. That's not a bad foundation for a relationship.
Eric Chesterton is a writer for MLB.com. He is an appreciator of the stolen base, the bunt against the shift and nearly every unconventional uniform design. He eagerly awaits Jamie Moyer's inevitable comeback.
Teams in this article:
Players in this article:
Topics in this article: