A Cleveland chalk artist created a 'Rally Together' mural in honor of the Indians
In case you're not sure whether the last couple days have been a delirious, candied apple-fueled dream, allow us to reassure you: For the first time since 1997, the Indians are American League champs.
There have been all kinds of tributes in celebration of the Tribe's magical run, from collegiate marching bands to overwhelming wedding registries to basically the entire Cavs roster. Cleveland chalk artist Mac Love, however, wanted to create something a bit more visually dazzling. With some help from MLB and the Indians, he definitely succeeded: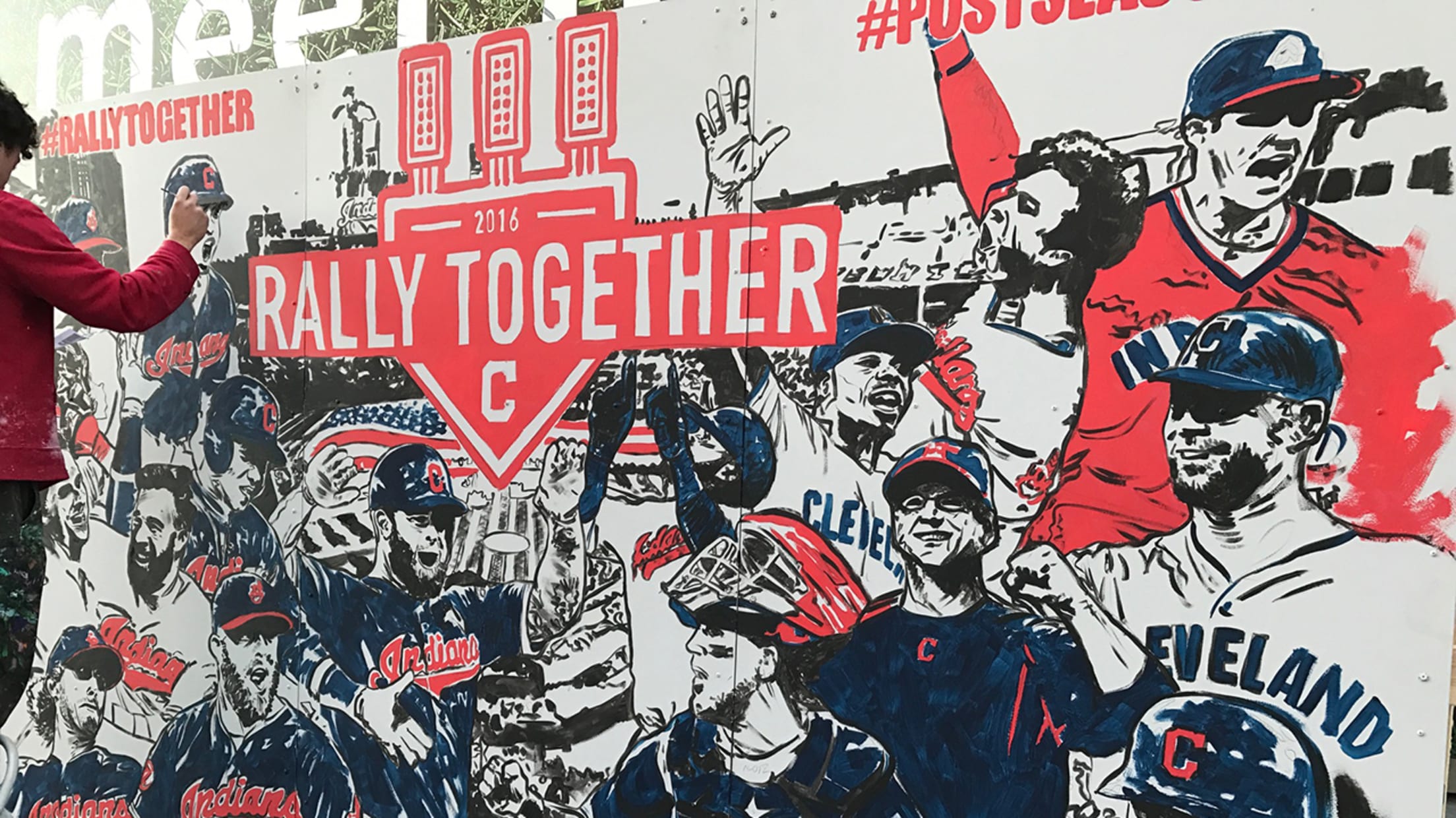 If you'd like to see just how that masterpiece was made, click the video at the top of the post. Love -- who learned to draw by tracing baseball cards as a kid -- told MLB.com that he wanted the mural to capture the best moments of the Tribe's biggest stars this season, from manager Terry Francona to Official Party MasterMike Napoli:
If you're in Northeast Ohio and would like to check it out, it's on display in Cleveland's Public Square. Unfortunately, though, Carlos Carrasco has already called dibs on taking it home after the Fall Classic.