Cody Bellinger made a huge catch in NLCS Game 4 and then won it with a walkoff single in the 13th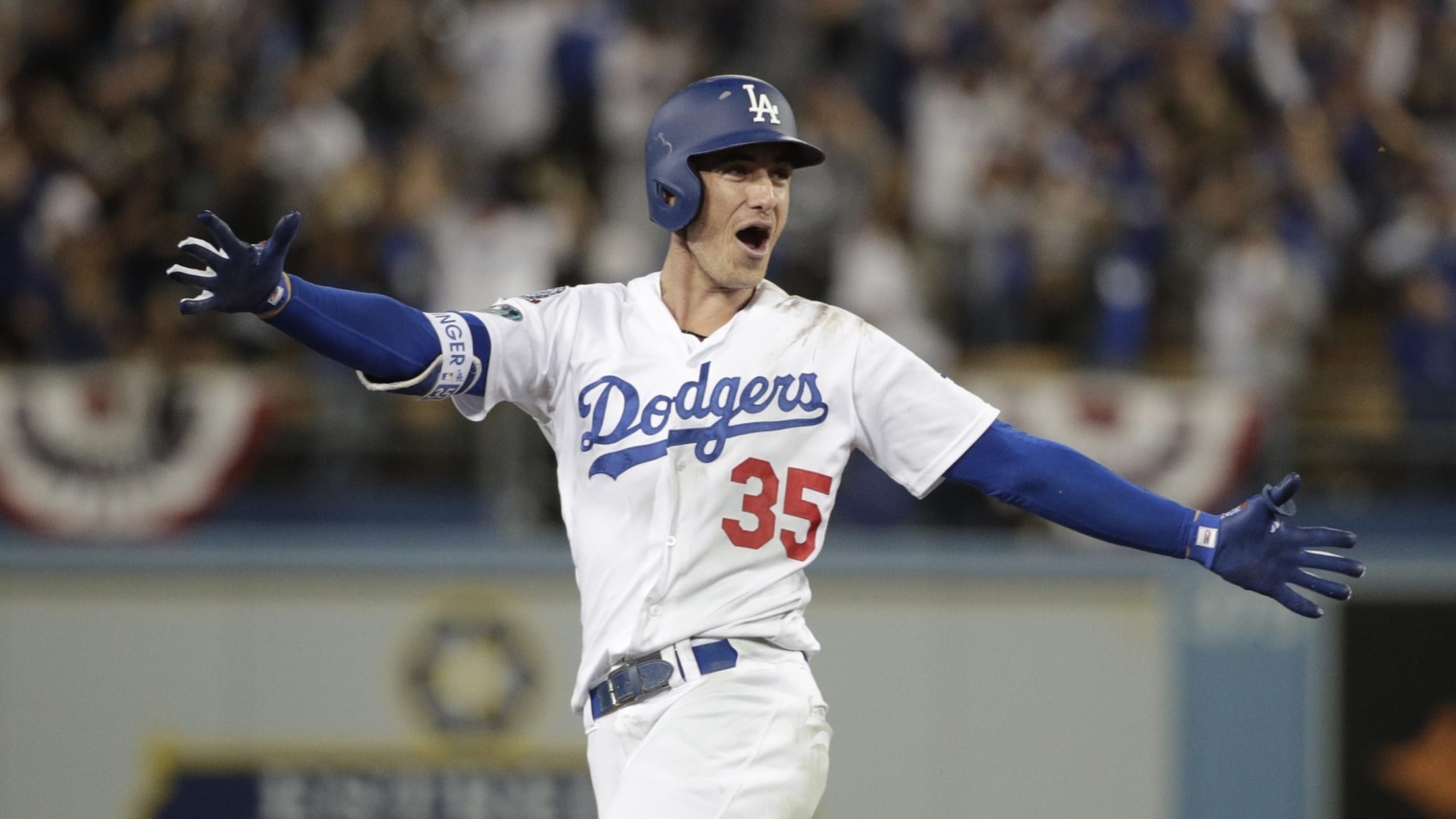 (Jae Hong)
So far in his young career, Cody Bellinger has only appeared in right field in 10 games, spread across his first two Major League seasons. That's good for just 37 innings out of the more than 2,400 he has under his belt.
Where do you suppose he ended up in the later innings of Tuesday's NLCS Game 4 between the Brewers and Dodgers in Los Angeles? Yep. Thanks to some double-switching and defensive maneuvering, he took over for Yasiel Puig in right field and did this in the 10th inning of a tense 1-1 game:
So fly. #LADetermined pic.twitter.com/YScY0yofop

— Los Angeles Dodgers (@Dodgers) October 17, 2018
See that follow-through? He's basically doing the "I'm an airplane!" thing kids do when they're really obsessed with airplanes.
Stuck the landing. pic.twitter.com/tIAPQqluO4

— Los Angeles Dodgers (@Dodgers) October 17, 2018
Then again, if you robbed a would-be double or triple in the throes of October baseball, you'd probably do that too.
That catch proved incredibly important, as it kept things tied ... until the 13th inning, when Bellinger won the game and evened the series at two games apiece with a single, scoring Manny Machado:
GOODNIGHT, LOS ANGELES! #Walkoff #NLCS pic.twitter.com/fepDXErYTT

— MLB (@MLB) October 17, 2018
Not a bad night for the 23-year-old.
Teams in this article:
Players in this article: