Cole Hamels' new mustache gave him a classic 1970s look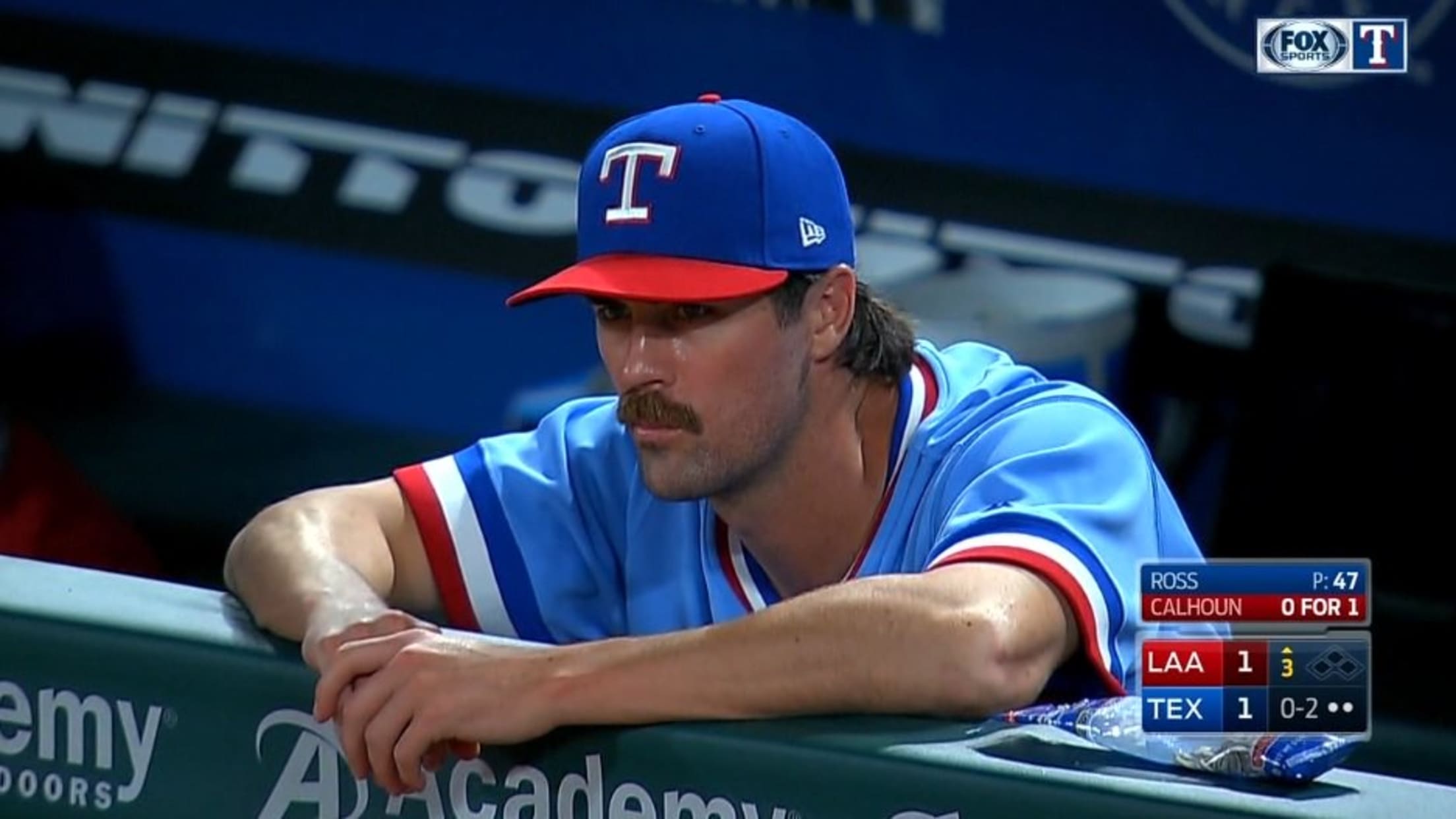 The Rangers wore 1977 throwback uniforms during a 5-2 win over the Angels on Saturday night. They looked sharp, but no one took to the theme better than Cole Hamels: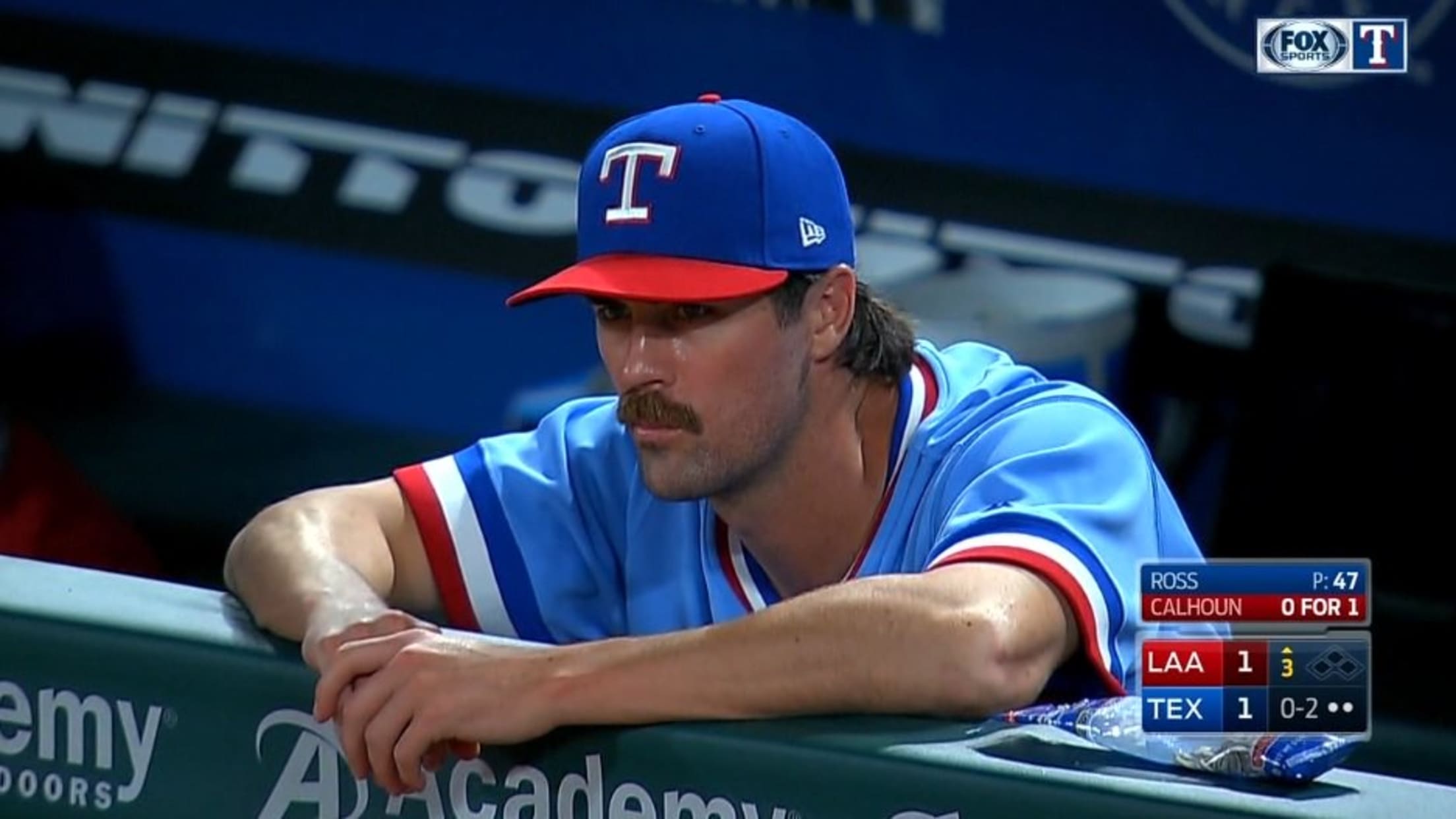 The recent mustache-only look adopted by Hamels works perfectly for the throwback - placing him somewhere in the late-70s to early-80s baseball time period. Just throw in some classic All-Stars alongside him: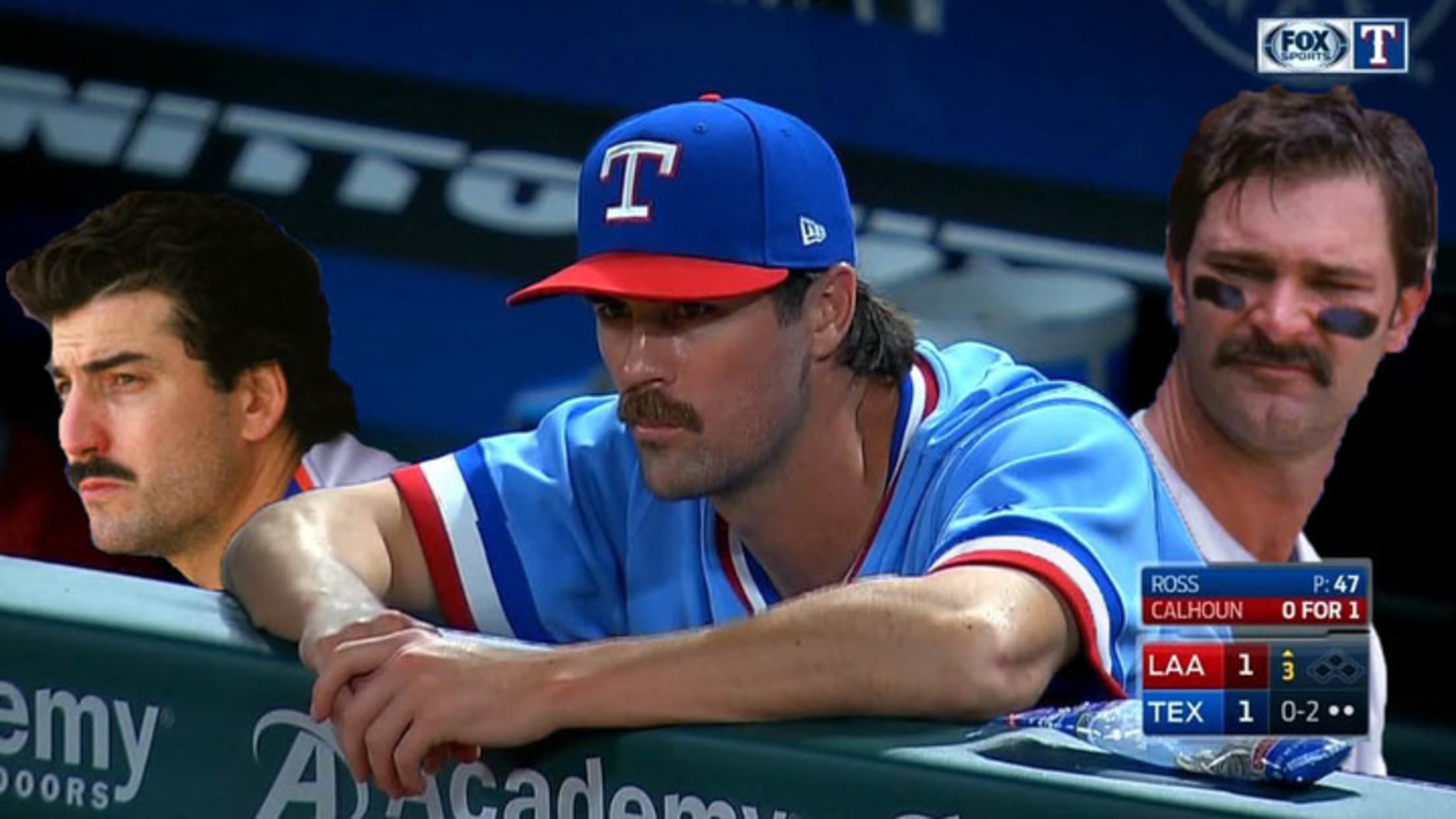 Hamels fits right in with Don Mattingly and Keith Hernandez. In fact, his mustache seems even more era-appropriate than theirs.
Tom Selleck would dig it.
Teams in this article:
Players in this article: