In the final home game of his career, this college senior hit a HR right into his dad's arms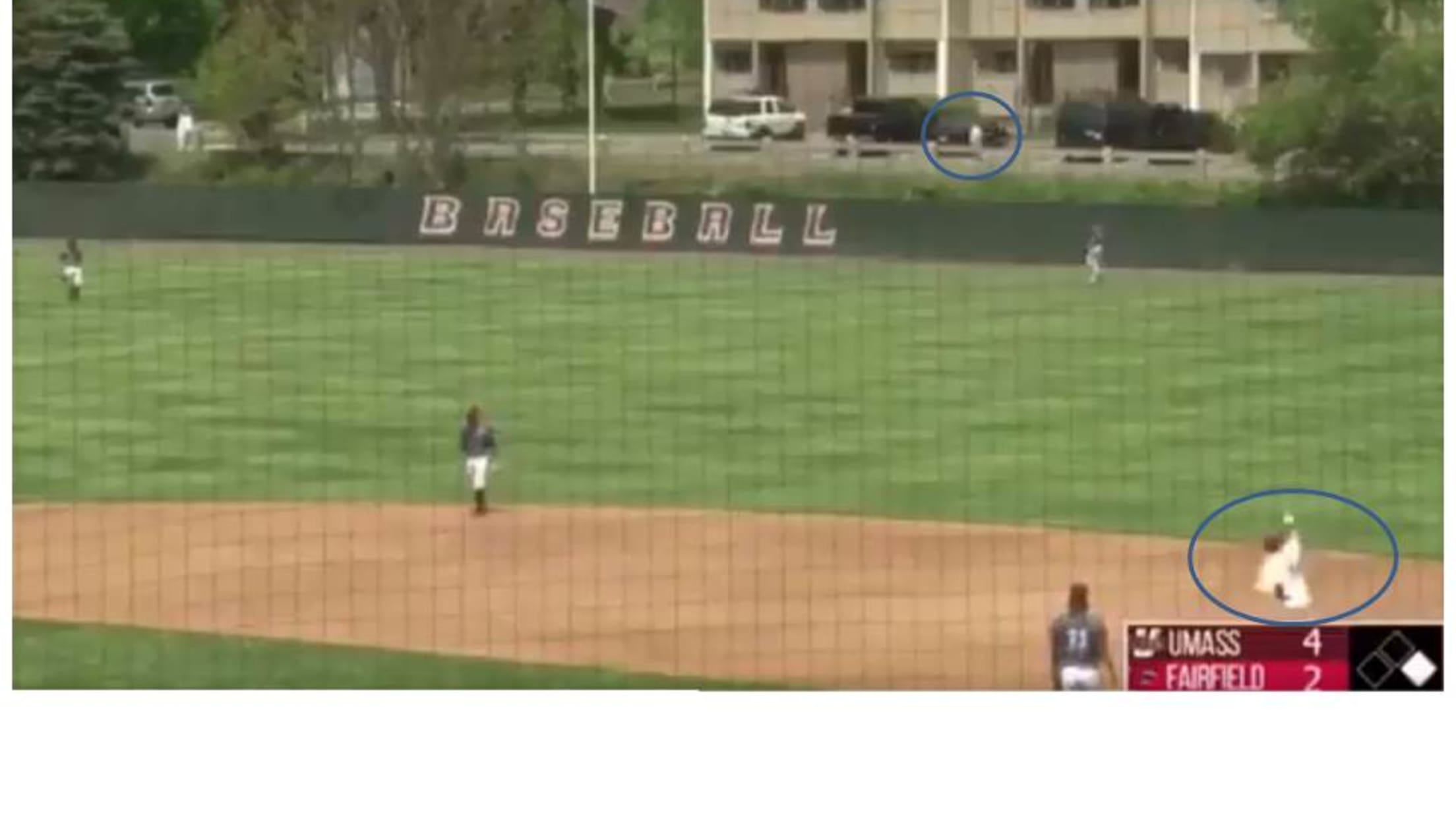 What's the perfect way to end your baseball career? Is it a walk-off home run? A walk-off balk? An inside-the-park grand slam? No, none of these things.
The best thing you can do is what Fairfield senior Drew Blake did during his home finale against UMass on Tuesday. In his penultimate at-bat, Blake launched his eighth homer of the season over the right-field fence ... directly to where his dad was standing:
"One last game of catch at home with my dad," is a pretty cool way to describe it. You can see Blake pointing to his father as he's rounding first base in the screenshot above. The infielder told MLB.com it was, "the coolest moment in my sports career."
Blake finished the day 2-for-3 with two RBIs and the Stags beat the Minutemen, 8-4.